Most new djs see big cities like Chicago, New York, Miami, Los Angeles, and Las Vegas as the meca's for DJs and dance music. Some even think you need to move to a major city to begin a successful DJ career. While some large markets serve as the tastemakers for the rest of the country, there are hundreds of smaller markets full of venues that are packed with patrons seeking quality music. Cities like Orlando, Buffalo, Scottsdale, or Milwaukee are not completely void of a DJ scene – and in fact: can often be a great place to have a dj career.
To be realistic, DJ TechTools talked with these successful small market DJs:
Erich "DJ E-Rich" Meier
City: Milwaukee, WI
Years experience: 13
Plays at: Rogues Gallery, The Garage, McGillycuddy's, Jackalope Lounj
Chris "Why B" Gerard
Cities: Madison, WI – Milwaukee, WI
Years experience: 17
Plays at: Bad Genie, Rogues Gallery, Dick's, Oak
Andy "DJ Quadi" Ziemann
Cities: La Crosse, WI – Milwaukee, WI
Plays at: Buckhead, The Pub Club, Mos Irish Pub
Big Market's may have a lot of clubs, bar's and restaurants but due to their population density, often have many more dj's. This means that in some cities you are actually competing with more people for the same gigs, which drives down prices and availability. Our own Ean Golden got lucky by landing in San Francisco, a small city but with large opportunities.
I was lucky to get a lot of local gigs in San Francisco in the late 90's and early 2000's that paid really well. While I was making $500-800 a gig 3 nights a week, many of my New York friends had to scrape by with a few $100 gigs per week.  This was simply because there were so many people that wanted to play, and not enough bars to go around. I would recommend most people start off in a smaller market to break out if possible.
Develop Your Skills And Your Collection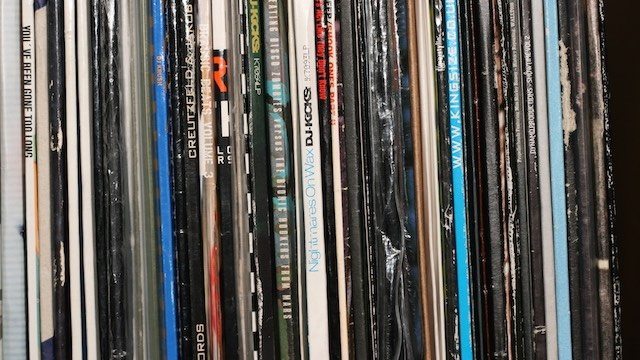 Being a skilled DJ does not happen overnight, so take the time to develop your skills between gigs or before getting that first gig. "Skills and music collection were paramount," said DJ E-Rich. Learning to mix properly is a skill that takes time but will really pay off in the long run. Practicing a lot before you get the first shows is a lot better than cramming at the last minute.
A diverse collection is also important for two reasons. First, you will be prepared for any type of situation during a gig (Learn how to become a multi genre DJ). The format in a small market can change quickly and being able to adapt can take you a long way. "In a smaller market like La Crosse, every night could bring a different crowd, so you needed to be well-rounded and have a collection and understanding of just about every genre," said DJ Quadi.
Record Mixes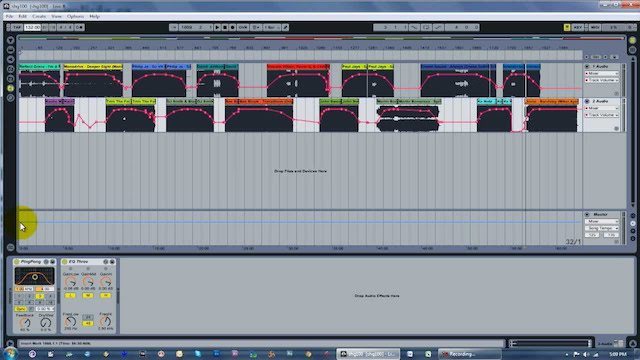 It's the classic dilemma: venues want DJs with experience, but you can't get experience if you don't get gigs. A way to combat that is to make your own experience by recording and releasing mixes. You can start a monthly podcast mixing your favorite tracks from the month. You could also record mixes that would work well in venues you are trying to play at. Pass those mixes on to the management so they can hear exactly what you can do. Recording mixes is the best way to get practice and get your name out there at the same time.
Mixes also serve the critical role of giving you an opportunity to self critique. Ean Golden suggests:
" When I was preparing for some of my bigger performance video's like the Depeche Mode remix, I recorded the routines a lot in audio and video for reviewing purposes. Listening back helped me hear mistakes and breaks in the flow that were not obvious while playing.
Further Reading: Recording DJ Mixes: How To Do It Right and Why It Matters
Make Your Own Venue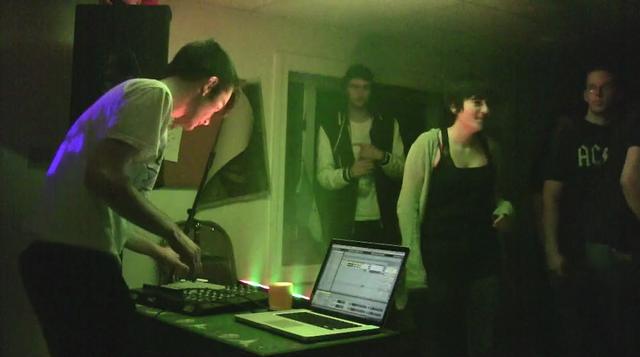 If you are just starting out, it can be tough getting a reputation as a DJ. Offer to DJ whenever you and your friends get together. You could even go so far as to throw your own parties. Not only will this give you valuable practice time but it builds an organic following and fan base. DJing for your friends is the perfect low stress environment to test out new songs and blend without a lot of pressure.  Throwing a house party yourself also builds the critical skills of promotion, which can be highly valued in a small town.
DJ Quadi started off setting up a DJ booth in his basement when they had parties. "I was continuing my education on track selection and perhaps more importantly, building my name and reputation as a guy who could throw a hell of a party,"
Pitch Your Ideas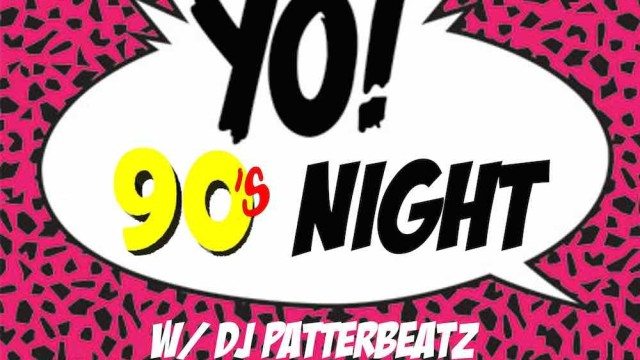 Small market bars may not have ever considered having a DJ but could have a lot of opportunity. If that's the case, pitch some kind of themed night that you think would work well for that venue and their clientele. "As somebody who was interested in the 'golden era' hip-hop that was around at the time I realized I had to find bars that were open to letting me throw my own small parties, so that's what I did," said Why B.  "In hindsight it was the perfect way to work with other DJs as well as see the business from various angles including sound system setup, promotion, and dealing with venues."
Every Market Is Unique
It is important to remember every market is unique. Learning what works and what doesn't will make you a much more effective DJ. Just because they are playing deep house in LA does not mean that's the party to throw in your market.
"Styles vary across the country and the crowds react differently as well. I remember playing my first gig in Chicago. I was doing a set at this trendy bar in Wicker Park and the guy who went on before me rocked a purely nu disco set – definitely not my wheelhouse," said Meier.  "So I hopped on and played my "safe" set that I knew worked really well in Milwaukee. It took awhile for the crowd to warm up to me, but once they did, it ended up going well. Certain songs just have more traction in certain areas."
Small Market Charm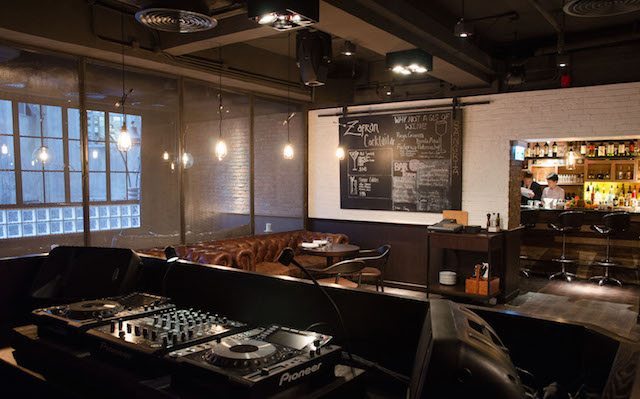 Starting out in a small market might have you finding yourself playing in small unassuming spots. Don't get discouraged – use it to your advantage. "To me it's more personal. You generally play smaller venues for smaller crowds," Why B explains. Smaller places can make it easier to really make connections with the individuals in the crowd. "You get to know the people on the dancefloor on a personal level partially because you're all part of a smaller, more cohesive scene," said Why B.
"I think small market DJs are forced to fill a jack of all trades roll," said Gerard. Small market venues don't always have the DJ in mind the way major clubs might. Be prepared to set up in awkward spots or fix sound systems. The best way to ensure a smooth night is to talk with management about the equipment before your gig and show up early for a detailed sound check.
Network And Support Other DJs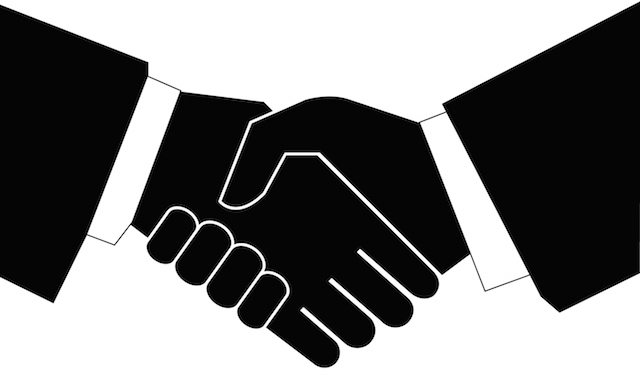 Just like any profession, a strong network can take you places. One of the advantages of a small market is that it can be easy to quickly network with a lot of important people (like club managers and promoters). Use that to your advantage. Support the places you would like to play at – become a part of their success. Also support those that support your nights. People are more comfortable doing business with people they know.
"My biggest obstacle was the same one that the majority of DJs have – making connections.  Fortunately, I spent a lot of time checking out different spots and DJs" said Meier.
To remain relevant in a particular industry you need to be a part of that industry. There is no substitute for personal interactions. "I went out a lot and shook a lot of hands. I use Facebook and Instagram now but I still maintain that the best networking gets done face to face," said Why B.
Keep in mind that your fellow DJ's can often be the best people to network with as gig trades, and recommendations frequently set up gigs. Many new artists see others as competition but in reality, having a strong DJ friend network can get you through tough times.
Remember, It Is A Business
At the end of the day, the venue you are playing at is a business. Most small market DJs are hired to entertain and keep people drinking. Talk with the management and get an understanding of what they are going for and adapt to that. By paying attention and working with the owners, smart DJ's demonstrate that they "get it".
You are also a business, so it is important to make decisions with yourself in mind. Meier warns to not take every gig thrown your way, "Take the ones that make sense. If you're primarily an EDM cat, don't take the gig at the country bar or other gigs outside your normal genre just to make some easy cash." Genre ping-ponging is good for picking up all available gigs but it won't do much for building a reputation or expertise.
Above all else, always be professional. It may seem casual playing at small venues in a small market but professionalism is always appreciated and will lead to bigger opportunities. "Show up early, be prepared for almost anything (have extra cables), get to know the staff, etc. It's a great job to have, but it's still a job. Approach it as such and you're already ahead of the curve," said Meier.
What advice do you have for getting gigs in a small or saturated market?
Let us know in the comments below!