DJ Audio Routing 303: Analogue Mixers, Guitar Pedals, and External Soundcards
Recently Ean has been posting some exciting weekly videos on his Facebook page including freestyle studio jams and extended dj mixes. In one of his lastest, Ean performs with Allen & Heath Xone:92, BOSS guitar pedals, X1s, AIRA TR-8 and Traktor Pro 2 but everyone was wondering: How does he have Traktor running with an analogue mixer, effects pedals, and able to record everything? Today, Ean is going to walk you through a very detailed run down of that advanced mixer set-up, which will cover a lot of helpful details including send and return routing, external sound cards, recording inputs and more.
Gear Used In the Video
Audio Routing – Putting It All Together
A unique performance setup like this raises a few questions:
How are the FX pedals connected to the mixer and affecting the Roland TR-8 and Traktor?
What kind of soundcard do you need for external mixing with Traktor? How many inputs/outputs?
How do you record everything: pedals, TR-8, and Traktor?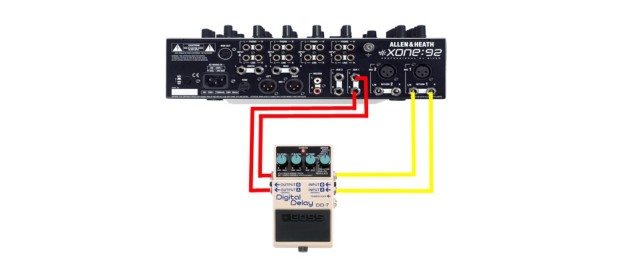 Whenever adding external effects units like the Pioneer RMX-1000 or guitar pedals, the most ideal way to connect them is through send/return connections on the mixer. This allows DJs to apply the effects from the external fx units to individual channels on the mixer. With the Xone:92 you can choose how much of the signal  you want to send from a channel to the fx units/pedals and how much of the returning signal to mix in. Mixers such as the Pioneer DJM 900, Rane MP2015 (check out Ean's MP2015 review), and Xone:92 have send/return connections.

Choosing An External Soundcard
The soundcard and the amount of input/outputs required will vary between DJs. The main things to consider are the number of decks you'd like to use and if you'll be recording your set with your laptop. Mixing 2 decks? You'll need a soundcard with at least 2 stereo ins/outs. 4 decks? You'll need 4 stereo ins/outs. Keep in mind that the mixer will need an equal amount of channels as well, 4 deck mixing means you'll need a 4 channel mixer.
Most DJs will be mixing 2 tracks so a soundcard like the Traktor Audio 6 with 3 stereo ins/outs is perfectly suited for 2 deck mixing and a 3rd stereo input for recording the mixer output in Traktor.
Recording An External Mixer With Traktor Mix Recorder
Traktor has a mix recorder that can be set to record an external signal (i.e. mixer) from a soundcard input. Here is what you need:
One available stereo input on the soundcard
Ideally a mixer with a dedicated record or booth output (if not you can use the master output)
Audio cable running from the mixer's record/booth output to the input on your soundcard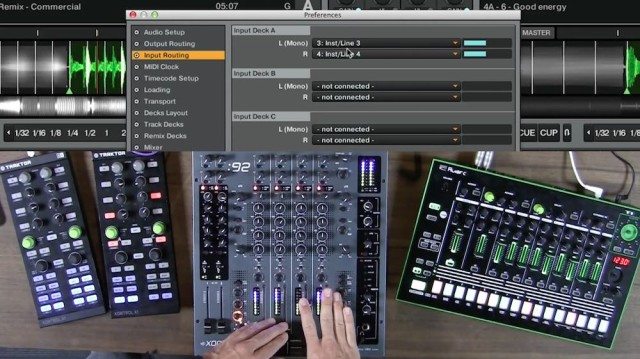 The last step is to setup the audio routing in Traktor's preferences. Go to Preferences –> Input Routing and setup one of the deck inputs to receive the rec/booth signal from your mixer. Next go to the Mix Recorder, set the source to External, and set the External Input to the deck that you chose. Now the Traktor Mix Recorder is ready to record from your mixer.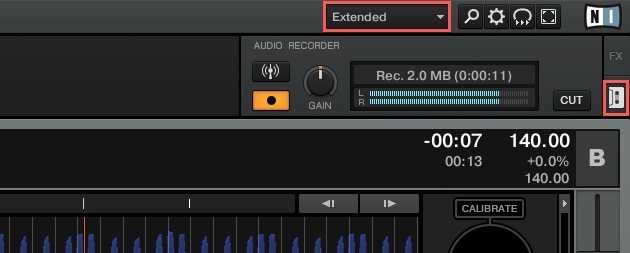 Support Ean's artist page!
Our founder and editor in chief has been playing a lot more music lately and would love your support. To catch more of his live videos and see where he is performing, make sure to follow him on Facebook here.
 Has this inspired you to consider an analogue setup? Why/why not?
Share your thoughts in the comments below!