In the last few years, we've seen a renewed interest from manufacturers in making their own version of one of the most iconic pieces of DJ gear, the turntable. Numark's new TT250USB turntable, just like the Pioneer PLX-1000, is designed to look very similar to the classic Technics SL-1200. Read on for photos and details.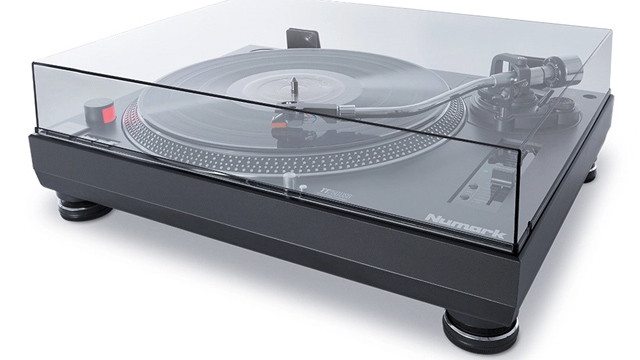 Numark TT250USB Turntable Specs:
Here's the lineup of tech specs straight from Numark themselves:
Quartz-controlled direct-drive motor
Die-cast aluminum platter (.09% wow & flutter)
S-shaped tonearm
Includes pre-mounted high-quality magnetic cartridge
Pitch adjustment range ±10%
Converts records to digital files with USB cable connection to computer
1/8-inch input for remote start with compatible mixers
Attached stereo line-out RCA cable
TT250USB vs Technics?
It's a bit early to call this one, but since the Numark TT250USB is expected to debut in Fall 2015 with a suggested retail price of just $299.99, there's no doubt that this is a budget-priced turntable. There are a lot of pro-grade features, and it very well might be an incredible value for the money – but there's no way to tell without through testing.
What's interesting to us is that there continues to be a drive to own this perceived increasing market of turntable purchasers in the DJ tech world. There's numbers to back it up, according to recent industry sales reports, the turntables category is up (in dollar sales) almost double over what it was doing a year ago – likely in a large part to the introduction and promotion by Pioneer of the PLX-1000 turntable.
Are you in the market for a budget DJ turntable? Will Numark's decks stand up to the rigors of pro DJ use? Share your thoughts in the comments.