For all of Pioneer's current DJ market dominance, they still face strong competition in the controller, mixer, and vinyl turntable arenas. But in the media player/CDJ/digital turntable world, they're nearly completely unchallenged. It's been a year since we first saw the XDJ-1000, but with the CDJ-2000Nexus now 3 years old, it's about time that we saw an update to the top of the line player from Pioneer. What will it look like, and what will it do differently? Read on and share your own speculation inside.
Speculative Features On The CDJ-3000 / XDJ-2000

With feedback from some of the DJTT community and our own crystal ball of DJ speculation, we're ready to make a few guesses as to the feature set on the next Pioneer CDJ/XDJ player. As always, none of this is based on inside knowledge (Pioneer keeps their product development on ultra-secret status) – so don't take this article as a guarantee:

Beat move / loop move: Being able to jump around by 1, 2, or 4 beats was first introduced on XDJ-1000, and despite our hopes we haven't seen the feature added to any of the other players. We're willing to bet this feature will make a strong appearance in the next player – ideally with an expandable move range to 8, 16, or 32 bars!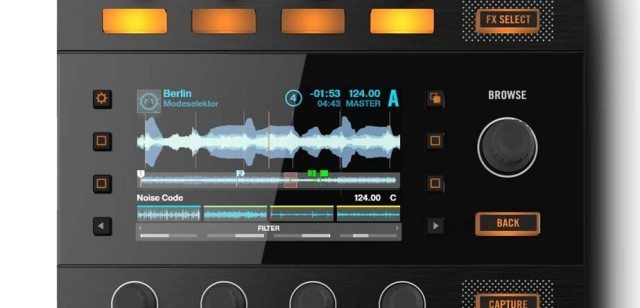 Dual Deck Control: When you start pairing players only with digital music files, there's no reason you can't have the ability to control multiple playing decks with one controller. Add an A/B deck selector like on the DDJ-SX, and a screen that can show both decks (like the Kontrol S8 or Kontrol D2).

Bottom-of-deck Cue/Loop controls: We've seen these under-jog pads make an appearance on almost every controller in the last three years, including Pioneer's XDJ-RX all-in-one controller. Considering the rise of Rekordbox DJ, it seems all too possible that Pioneer's top-of-the-line player will gain this style of control.
Three color options: Naturally, Pioneer will come out with this in black, white, and shiny silver platinum – just like every other piece of gear that the company has made in recent memory.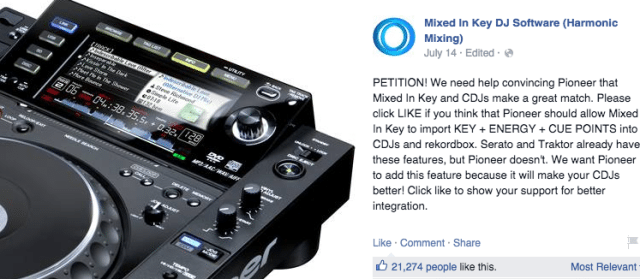 Mixed In Key Integration: With over 24,000 likes on a recent post petitioning Pioneer to add Mixed In Key metadata importing (Key + Energy + Cue Points), it would be pretty surprising for the company to not at least consider integrating the software in some way to their players. But with the rise of the Rekordbox DJ software, it's unlikely that they would make development for a 3rd party utility a priority. We can dream!
What Do YOU Want The Next CDJ/XDJ To Do?
As always with these speculative articles, one of the best parts is reading what ideas the DJTT community has. In the comments, post your feature requests, Photoshop mockups, and dreams for the future of DJ media players. We know Pioneer is likely watching – which makes it all the more exciting.