There's an unspoken competition in the casual music app industry now to see who can design the best party mode / basic auto DJ mode in their music software. We've seen Pacemaker and Spotify both recently make their entries, and now Serato has launched their own Serato Pyro app (available in the US as of Thursday morning). Could Serato Pyro be the winner? We take a quick look at the app in this article.
Serato Pyro: Browsing and Selection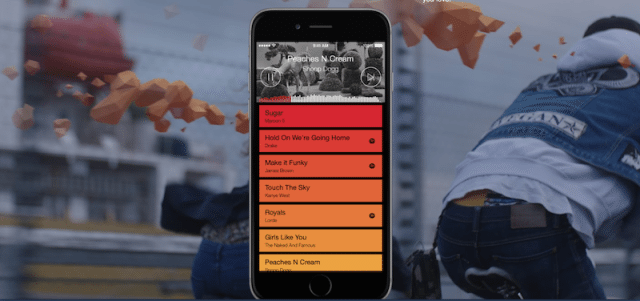 Make no mistake, Serato Pyro is a visually simple app, designed to be a workflow that you can understand after just a minute of using it. Add your playlists to the apps library where it will pull from to choose new songs, and right away you'll be presented with a set of songs to start with.
Swipe any track to the left to remove it from the upcoming playlists, swipe right to move it to the next position. The list of tracks is automatically populated with close songs (BPM only, no sign of key analysis here). The app also has complete integration with Spotify Premium, so if you want to add more tracks from a almost endless online library, that's a possibility as well.
If you want, you can stay entirely hands-off and let Serato Pyro just keep mixing for you constantly. But being DJs, I suspect most DJTT readers will want to adjust the playlist and make your own selections.
Playback and Mixing
There's a lot of discussion in the above video from Serato about how Serato Pyro was designed to do a lot of background analysis to figure out the "perfect place to transition from one song to the next" – but in practice, I would say that Pyro is quite basic in its mixing ability. I tested it mostly with 124-130 BPM house music, arguably one of the easiest genres to get right when mixing BPM and phrasing.
The BPM seems to be fairly well detected (you can actually go into the settings and turn on the BPM display to have the app show you the detected speed) but the not-visible beat grid doesn't seem to be as accurate. Based on my tests, the beat grid seems to be on point about 50-60% of the time. When it's off, it usually seemed to be off by about 1/2 of a beat, which is very noticeable in the mix. There's also no way to correct the beat grid or a mix when it's clearly off, which is frustrating.
I will say that most of the time, mixes on Pyro sound acceptable – and at a house party, it's not going to matter, and that's kind of the point. Phrasing often seems to be the basic intro-outro mixing, and when it attempts to go beyond that it sometimes suffers. I had one mix where it skipped the intro and went straight into the vocal drop of a track, which ended up blending two vocals overtop of each other.
Serato Pyro is a free download on the iTunes App Store – check out more about the app here on the official website.