What If DJs Buy Back Beatport?
The sale of Beatport - that never happened
Remember when record stores were staffed, owned, and run by people who were first-and-foremost passionate about the music? What if later this month, the electronic music world went back to its roots, and a confederation of DJs, labels, and producers teamed up to buy back Beatport from the ashes of Robert Sillerman's SFX and run it as a community resource? Read on and imagine how this could happen – and what might change in Beatport's future.
DJs Buy Back Beatport From SFX Firesale

"(New York, NY) April 30th, 2016 – In a court reviewing bankruptcy proceedings for SFX Entertainment, a loose conglomerate DJs and artists around the world successfully had their bid approved for purchase of Beatport – a former SFX subsidiary that focuses on the sale of electronic dance music to DJs. The DJ-based conglomerate successfully crowdfunded over $60 million in a community effort to restore the asset back to – in their words – the "rightful owners", the DJs, producers, and labels that are behind the music sold on the store."
The preceding news headline is fictitious – but is it that crazy? During the month of April, SFX Entertainment is soliciting offers for Beatport and all of its assets as a part of the last-gasp bankruptcy proceedings of the corporation. SFX filed for Chapter 11 bankruptcy just two months ago in February, was removed from the New York Stock Exchange, and now has to get rid of about $300,000,000 worth of debt. In the last two weeks, founder Robert Sillerman stepped down as CEO and 50 employees at SFX's New York HQ have been given 90 days notice.
Originally acquired for $50 million by SFX back in 2012, Beatport has managed to hold onto a near-complete dominance as the main online music store for DJs. But as this asset selloff starts to unfold, we're left wondering (as you might be):
Who Will Buy Beatport? What Will They Do With It?
Corporate Takeover By Music Moguls

We do think that realistically, another major player in the music industry is most likely to be able to execute the financial, legal, and logistical challenges of buying Beatport. There are a few main things that any company buying the DJ music store would have to consider:
Cash Money: We know that SFX originally paid $50 million for Beatport – so odds are pretty good that will be a "starting place" valuation for any offers that are coming it.
Cui Bono? Latin for "To whose profit?" – essentially, who stands to gain the most from taking over the company? Some companies might see the ability to shut down Beatport as a very valuable endeavor, while others could carefully attempt to integrate the user base into their own platforms. Some companies might want the actual library, distribution rights, and label connections from Beatport to better position themselves as a streaming service.
Failure Is Always An Option: Just because you buy a company doesn't mean that the users will do whatever you tell them to. Ultimately this is the biggest challenge – if a major corporation takes over Beatport and the users aren't happy with what happens to it, they could very easily point their web browsers to Juno Download or Track It Down instead.
There are a few companies that would check the boxes on each of these items – from larger labels like Sony, Universal, or Warner Music – to companies that are already in the business of selling and distributing digital music, like Apple or Amazon.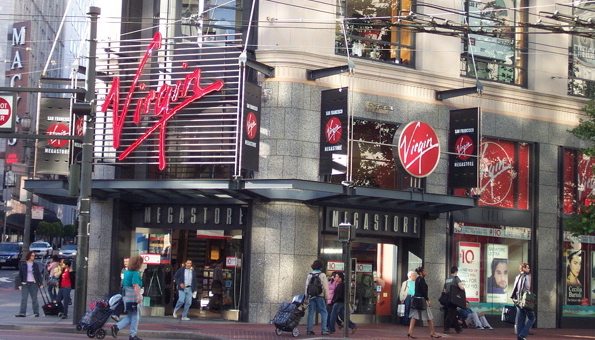 But remember the historical lesson of record stores in the past – just because you have the backing of a major corporation doesn't mean you'll have a model for success in the future. Independent record stores like Amoeba Records still exist – but when was the last time you heard someone mention shopping at Tower Records, Sam Goody, or Virgin?
There's also the option of private equity firms buying up Beatport – as we've seen happen to other companies on the hardware side of the DJ industry, specifically with Allen & Heath and Pioneer DJ. An influx of cash from a private equity group would potentially make a big difference in day-to-day operations as well as advancing long-term projects.
If "The People" Were To Buy Beatport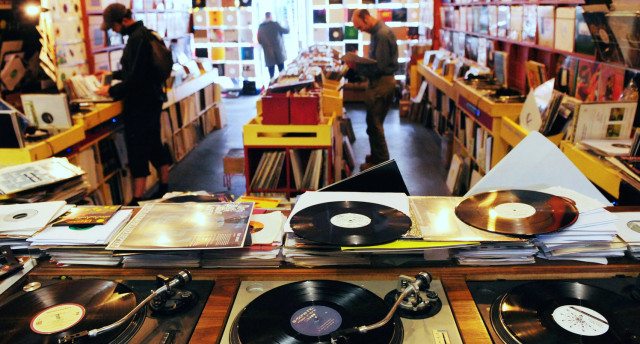 Obviously the legal path to a group of individuals crowdfunding and purchasing a corporation is a sticky one – but that doesn't mean that it would be any less successful than a corporate takeover.
An acquisition by a by a corporate entity like Sony or Universal could very easily be unsuccessful because it's more of the same: consolidation of interests in the music industry is the story of the pre-internet business. Would DJs and labels really trust or support an electronic music marketplace owned by the majors?
Instead of waiting passively and hoping that some company might make smart decisions with Beatport, imagine that the community of users (over 40 million in 2012) banded together to proactively purchase the company.
It's easy to imagine a few major changes that might happen with a DJ-owned Beatport :
A move towards label-focused followings (similar to Drip.FM or Apple Music's "Connect")
Major shifting of decision-making and royalties: giving more to the artists/labels sold on the site
Cutting out the middleman entirely – making Beatport more of a direct label-to-consumer platform like Bandcamp
Increased metadata aggregation that benefits DJs: waveforms, cue points, key  – all could be sent to Beatport via DJs' software and then distributed to anyone who buys that track for the first time.
Your own ideas here!
These are all questions we want to ask you and hope that by opening up this conversation some fresh ideas can emerge – what would YOU want to do with Beatport if the DJ community owned it?
Worth noting – since late 2015, Beatport has been making changes to their store to improve the experience based on customer feedback. Check out their blog post here from November about the frontend changes, and a more recent post about how they're improving on-site performance metrics.