Pioneer DJ's DJM-900NXS2 is aiming to become the industry standard mixer in many DJ booths around the world, and for over $2,000, you'd expect it to do everything as a top-of-the-line unit should. Every feature present on the original DJM-900NXS is on the NXS2 model, with one exception: timecode input for Serato DJ and Traktor Pro. Read on to learn more about this strange situation and to share your thoughts.
History With DJM-900NXS/SRT

You might remember that back in early 2011 when the original DJM-900NXS launched, there was a bit of drama in the Serato community about the fact that it was being marketed as a Traktor Scratch certified mixer, but there wasn't going to be Serato Scratch Live support. This meant that the mixer that ended up in a lot of DJ booths over the next few years would require Serato DJs to keep bringing their SL boxes and routing any audio input through that instead of just using the built-in soundcard in the DJM-900NXS.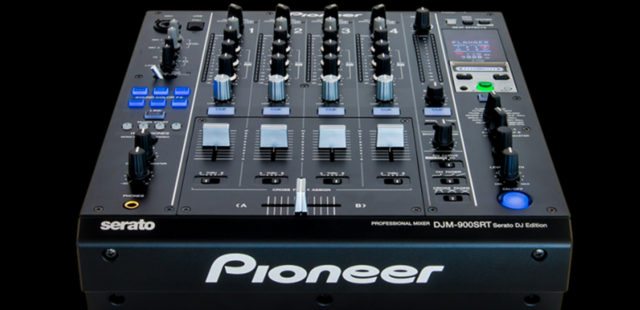 Serato users wouldn't get their own equivalent mixer until October of 2013, when Pioneer launched the DJM-900SRT – identical in every way to the NXS, with the addition of two more phono inputs and a Serato DJ-certified soundcard, allowing four-deck timecode input.
In early 2015, Serato launched Serato DJ Club Kit, allowing full support for the DJM-900NXS soundcard. This meant that the software would open in full DJ mode when plugged into the mixer, and that DVS input was possible using the phono inputs on the mixer. At the time, this was hailed as a major win for Serato, turning away from the closed Rane/Serato ecosystem and towards allowing DJs to use whatever gear they want.
DJM-900NXS2: A Step Backward For DVS Support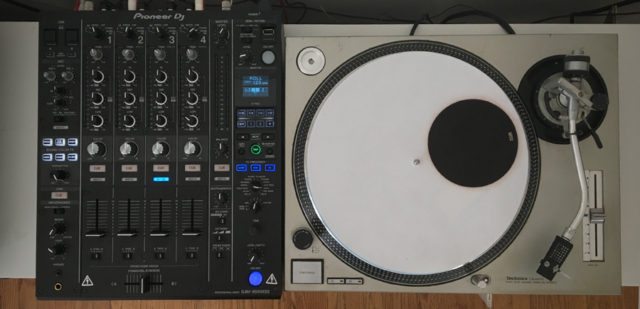 While almost everything about the DJM-900NXS2 is a drastic improvement over the original, digital DJs who rely on use of the mixer's inputs are out of luck – unless they use Rekordbox DJ. Rekordbox DJ's DVS plug-in works perfectly fine with the new DJM-900NXS2, which means that there are no technical limitations with the dual sound cards inside of the mixer that prevent them from being used.
We're left wondering: what's different now than when the 900NXS/SRT mixers were released?
Pioneer DJ now has their own software which they want to prioritize – but is it worth the price of potentially alienating digital DJs who use other softwares?
Pioneer DJ also has a DVS-oriented mixer (DJM-S9) with built-in Serato DJ soundcard that they might be trying to get DVS users to consider before the 900NXS2
It sets a bit of an odd precedent to remove a major feature in an incremental update to a hardware line – it's not as though this is a completely new model of mixer – it's an improvement on one that already exists, right?

CDJ-2000NXS2 HID Support Also Missing: It seems like the DJM-900NXS2 DVS compatibility isn't the only thing that Serato and Traktor DJs are waiting on – there's also no support for HID within Traktor Pro or Serato DJ. See more context on the official Native Instruments forums and the Serato forums
Behind The Scenes: Pioneer In Control?
DJ Techtools reached out to all three companies involved – Pioneer DJ did not respond, Native Instruments declined to comment, but we did get a few small insights from Serato:
Is there any way for Serato DVS users to use the inputs on the DJM-900NXS2 right now?
Serato: Currently there isn't, Serato DVS users would need to use an interface connected to the DJM-900NXS2.
Are there negotiations in process to unlock official support? Will it be in Serato DJ by default, or part of the club kit?
Serato: Yes, we have been in discussions with Pioneer for some time but have nothing to announce.
Could you shed any light on how this process works? It seems a bit odd that a top-of-the-line bit of kit like this would come out without support.
Serato: This process has been driven by Pioneer […] Serato and Pioneer are continuing to work together, but currently we have nothing to announce.
Is having an equal feature set and DVS inputs on the 900NXS2 important to you?
Let us know in the comments and share this article so we can find out how the DJ community feels on this topic.