A few years ago, the cutting edge of DJs were often drooling over DIY and custom MIDI controllers. That hasn't stopped, but we've noticed a new trend in custom boutique DJ gear: rotary mixers made by individuals or small independent companies. Today we thought it would be awesome to highlight a few unique rotary mixers from around the web and ask: would you buy one of these instead of a "mainstream" DJ mixer?
Why Boutique Rotary Mixers?
We've watched carefully as many DJs have slowly started moving away from purely digital-focused gear in recent years. A recent poll on DJTT even showed that over 40% of DJs want to move to standalone hardware in the future.
So it's no wonder that rotary mixers – which had their first glory days in the pre-digital vinyl era – have become a new hot commodity. In some ways we suspect that Rane's popular MP2015 and two channel MP2014 were designed in reaction to how sought-after these fader-free mixers have become…
Indie Rotary Mixers
Aside from Rane and a few of the "old-school" rotary mixer companies like E&S, Urei, etc, most of the new rotary mixers that are on the market today are from small-run independent companies. These are often small teams – sometimes a single person, making every part of these mixers.
Below we've highlighted a few different, exciting, and admittedly expensive rotary mixers being made by independent manufacturers (know of some that we've missed? let us know in the comments).
Worth noting, many of these companies also make custom gear, so if you have a dream rotary mixer, this could be a good place to start.
Model Zero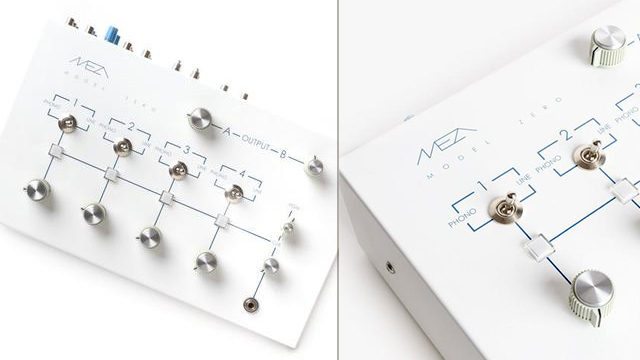 This mixer from up-and-coming new designer David Meza, who appears to be hand crafting them himself in Los Angeles. The mixer is incredibly minimalistic, but at the same time flashy for DJ gear in its all-white case.

The mixer has four channels – each of which can be phono or line – and has two balanced and unbalanced stereo outputs. There's also record outputs and an effects loop option. As is the case with many of these mixers, many of the components are designed for audiophiles, and are heavily touted as being key to the mixer's sound and build quality. Here's a sampling:
Fully discrete single ended Class A circuitry
Precision 1% metal film resistors
Strategically placed carbon film resistors
Wima FKP film capacitors
Custom Cinemag output Transformers
Military-grade headphone output jack
Carling heavy-duty toggle switches
Fully shielded steel enclosure
Lucia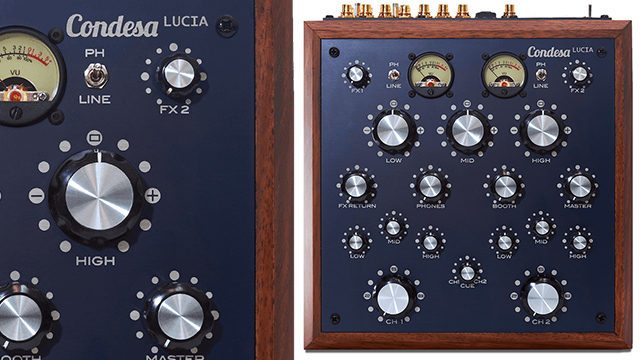 Handmade in Adelaide, Australia, the Lucia is one of a number of rotary mixers (and standalone isolators) designed by Condesa Electronics. The company was started by Medhi El-Aquil, who writes of his passion for mixer design:
"Being a record collector and DJ since the late 80's, building a good quality mixer was always a dream for me. To arrive at this point of building and selling mixers is a great honour.
The mixers are close to my heart. It's not a bandwagon, knee jerk trend, its the product of DJ culture and my craft as an tradesman."
All of Condesa's mixers have a discreet audio circuit (instead of an integrated circuit):
"Proponents of discrete circuits argue that because discrete components are larger, they carry a higher voltage and are less susceptible to electrical interference. Condesa discrete circuits have a 'rich full & dynamic sound' this is much harder to obtain with IC audio circuits."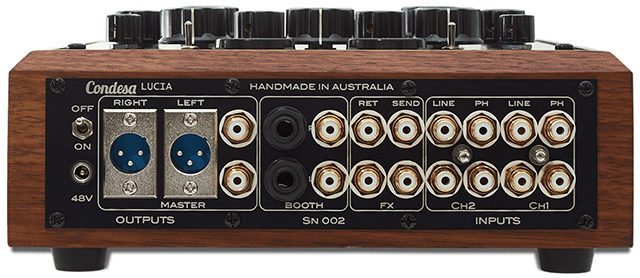 We really like the design of this mixer because it's incredibly versatile compared to many other rotaries. There are EQs for each channel and a master isolator. There's XLR and RCA master outputs, and 1/4″ and RCA booth outs. Each channel can be sent to the send/return independently.
The design of the mixer is beautiful, with analog VU meters, a wood case (choose your stain of wood – blonde, black, dark), and a relatively minimal faceplate.
Model 9000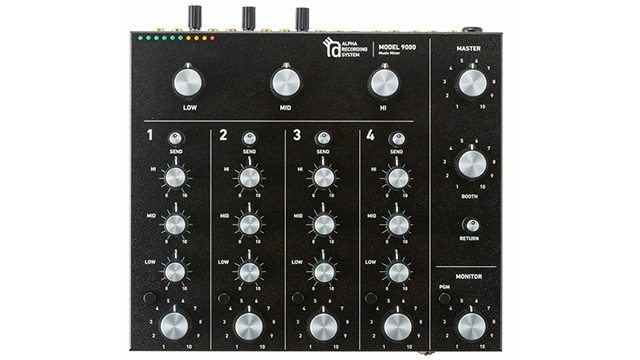 Manufacturer: Alpha Recording System (Japan)
Price: $3,650
Availability: In the US, available from The Sound Of New York
This mixer is unique – it has four channels, each of which has full isolators. One of the fair criticisms of many classic rotary mixers is that they lack a way to send specific channels to isolators. On this mixer, there isn't an EQ on each channel, there's a full frequency isolator. Awesome!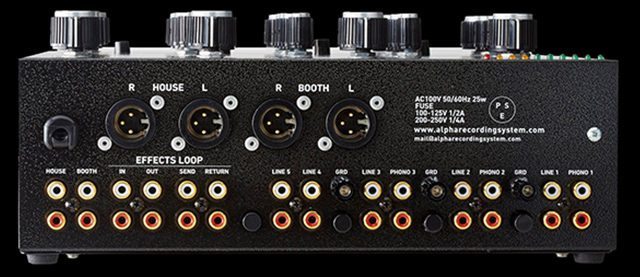 There are also two FX loops, 8 inputs (3 phono, 5 line), and master/booth outputs in both XLR and RCA.
DN78 Phantom Valve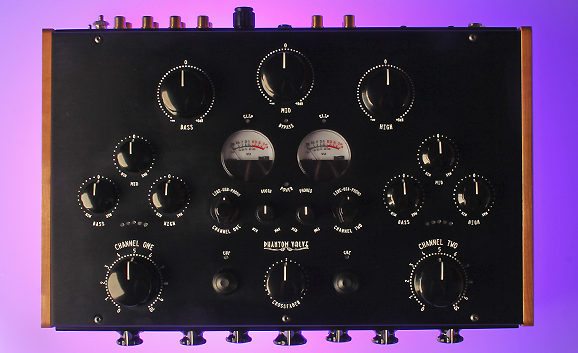 Manufacturer: Super Stereo (United Kingdom)
Price: around ~$2,000-$2,200 (depending on options)
Availability: On Superstereo's site
The DN78 is a two channel analog DJ mixer, with a valve/tube output stage that is designed to "add warmth and depth to the sound". It's particularly unique because it has a built-in soundcard with two stereo USB channels (up to 32bit/384kHz).
There's also a rotary crossfader, three band isolator EQ, effects send and return, and is entirely hand built in the UK.  The design is pretty similar to the Condesa Lucia – but we can see why, as it's a clean layout.
Know of a new and exciting boutique rotary DJ mixer that we've missed in this round up? Share it in the comments!
Want a taste of a rotary mixer style mixing but without the huge cost? Our own Midi Fighter Twister has a rotary mapping on Maps.DJTechtools.com