Pioneer DJ has announced the PLX-500, a brand new DJ and casual listening turntable. Hot on the heels of new Rekordbox features designed for recording and organizing vinyl, this new turntable comes in two colors and is budget-friendly at $350. The killer feature? A USB port that allows audio input into a computer. Keep reading for details.
Pioneer PLX-500 DJ Turntable
Say hello to a brand new DJ turntable, the Pioneer DJ PLX-500. Set to be in stores September of this year, Pioneer's new record player is a clear sign that the company has noticed the recent resurgence in vinyl-loving DJs (read our article about how turntables are outselling CDJs).
Gear: PLX-500 turntable
Manufacturer: Pioneer DJ
Release Date: September 2016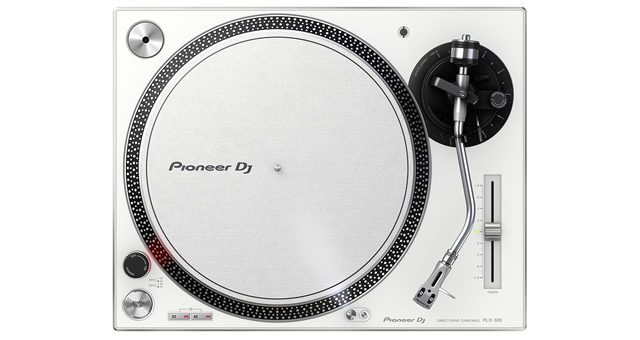 This new turntable goes beyond what the PLX-1000 offered when it was announced two years ago in July 2014. They've added a USB soundcard, which allows DJs to connect it with Rekordbox to quickly digitize vinyl or to use as a DVS player for Rekordbox DJ.
Here's the full feature set of the PLX-500:
1. High-quality analog vinyl sound: The PLX-500 series inherits design features from the PLX-1000 […] to produce the high-quality sound expected from vinyl. The shortest possible audio routing from the stylus to the outputs reduces distortion, and the phono and line outputs mean users can connect directly to their sound system or powered speakers to enjoy warm sound.

2. Easy digital recording: A built-in USB output means you can record your vinyl collection to high-quality digital WAV files by simply connecting the PLX-500 to your PC or Mac. Digitizing tracks is easy using our free rekordbox application [read more about the new features here]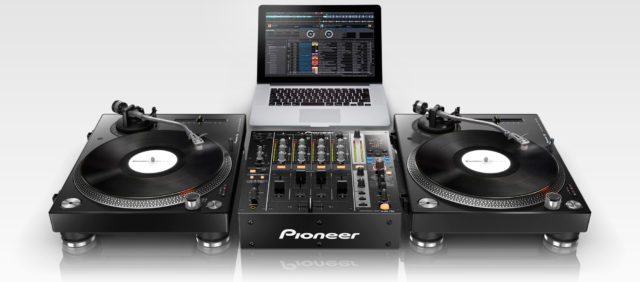 3. High-torque direct drive turntable: […] the high-torque, direct drive PLX-500 is ideal for mixing and scratching. Users can also combine it with the rekordbox dvs Plus Pack to play and perform with their digital files when using a compatible DJM mixer and the RB-VS1- K Control Vinyl (available separately).
Worth noting: Pioneer seems pretty explicit in their press release about these turntables only working as DVS controllers with Rekordbox DJ and a compatible DJM mixer – but according to Pioneer, that includes everything on this list.
We suspect that Rekordbox won't support DVS input via the USB port into a DJ mixer – but that would be really cool if it did! Theoretically you could make an aggregate audio device out of two PLX-500s and try to use it as a DVS input in Rekordbox DJ…
4. Dust cover with record sleeve stand: Enjoy […] records and their artwork at the same time thanks to the dust cover that incorporates a stand for displaying record sleeves when open.
Corner The Market At $350?
At this price point, Pioneer DJ is making a clear effort to snipe a few other super-OEM turntables and become the defacto cheap, no frills turntable on the market. It's a move they've successfully done with DJ controllers, so why not turntables as well?
Here's some similar class turntables for reference:
Audio Technica AT-LP120 USB: $299
Stanton T.92 USB: $299
Numark TT-250 USB: $299
But we suspect the Pioneer name on the turntable will likely mean it outperforms all of these in sales.
What About The PLX-1000?

So why would Pioneer release a new turntable at a lower price than their current offering (the PLX-1000 runs $699), but add USB audio to this unit? There's a good chance that the PLX-1000 could see a refresh in the next few months to include a USB port.
It's also worth noting that the features are slightly different on the PLX-1000:
Removable RCA cables (the PLX-500 are built-in)
Selectable variable pitch fader length
Slightly more heavy (we suspect some of the isolation weight in the PLX-1000 is missing on the 500)
Lower tolerance for wow + flutter (0.15% or less WRMS on PLX-500, 0.1% or less on PLX-100)
Quartz lock direct drive (PLX-500 has a servo type direct drive)
What are your thoughts on Pioneer's new turntable?
Let us know in the comments!