As a part of their ongoing 909 Day celebrations, Roland is debuting two new products in the DJ category (they announced the powerful Serato-ready DJ-808 last night). The new products are back to basics – a turntable and a mixer. Both are designed to visually reflect the design of the iconic TR-909 drum machine. Keep reading to get the details and see more photos of the TT-99 turntable and the DJ-99 mixer.
So far there aren't too many technical details about either of these two new products. Mostly the focus seems to be on creating basic DJ gear at a reasonable price, while designed to call back to the retro TR-909 design.
TT-99 Turntable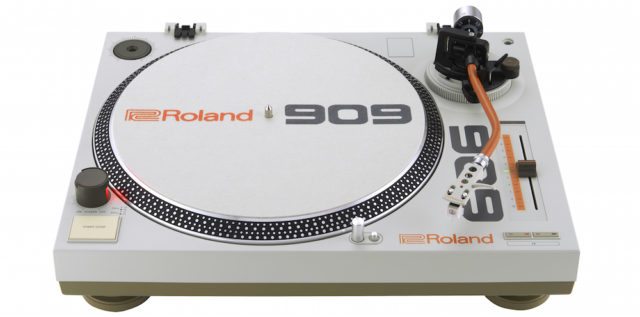 Gear: TT-99 turntable
Manufacturer: Roland
Price: $349
Availability: TBD

The TT-99 is a direct drive turntable, which comes with a built-in phono equalizer. It's a pretty basic turntable clearly focused on DVS and basic turntablism use – likely paired with the DJ-99 mixer (below).
DJ-99 Mixer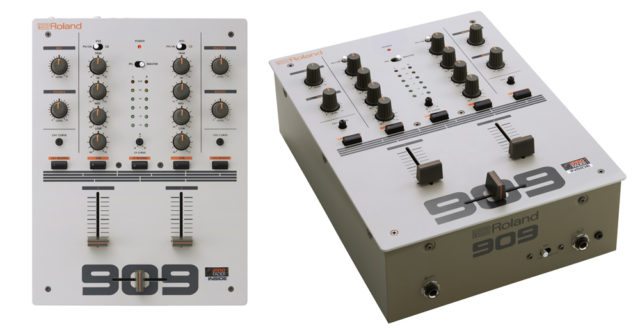 Gear: DJ-99 turntable
Manufacturer: Roland
Price: $249
Availability: TBD
Who would have thought that Roland would be the next company to make a basic two channel DJ mixer? After Mixars and DJ Tech/Thud Rumble recently flooded the market, here comes another one at a low price point.
There's adjustable curves for the crossfader and channel faders on the top, buttons to reverse each of the channels, and even a MiniInnofader for the crossfader.

On the back of the unit there's outputs for master (1/4″ only) and booth (RCA only). There's also DVS send/return RCA loops to allow easy passthrough connection to a soundcard into a digital vinyl setup.
We'll have a closer look at the Roland DJ-808 on the blog in the coming days. Stay tuned!