Earlier this week, Denon DJ (part of InMusic group) released product teaser video, titled "#ChangeYourRider 2017". We traditionally don't enjoy over-hyped teaser videos, but it's exciting to see a potential competitor to Pioneer DJ's stronghold on media players make some noise. Keep reading for our analysis.
Denon DJ Wants DJs To #ChangeYourRider
In the video, there's a schematic of what looks like a media player. This makes sense, Denon's media player line hasn't been updated in a while. The  targeting users of the immensely popular Pioneer CDJ range.
The title, #ChangeYourRider, is directed squarely at touring / club DJs who request an equipment rider detailing their exact specifications before any performance. Currently, the overwhelming majority of professional riders specify Pioneer DJ CDJs as the media players. Denon's campaign is clearly focused on toppling that monopoly – with a new product that will likely fill many of the roles currently satisfied by the CDJ range.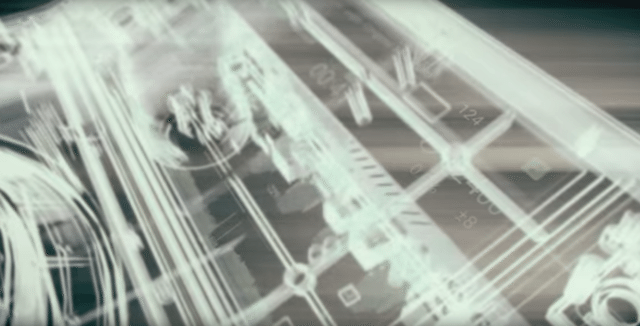 Based on the video, we can deduce a few specific features in the upcoming Denon DJ media player:
At second 3, there's a line of square shapes. This suggests performance pads or a bank of hot cues.
At second 8 in the video, it looks like there's a large, central jog-wheel with a blue central jog display
At second 20 (screenshot above) there's an inclined screen with track info, tempo, beatgrids, and a detailed waveform
Denon DJ's Engine In A Standalone Unit?
Denon's announcement comes months the launch of their MCX 8000, which used their proprietary Engine library software (which parallels Pioneer DJ's Rekordbox) and worked as a full-featured for Serato DJ controller.
We suspect this new player would probably use the Engine software as well, and fit into Denon's existing ecosystem that includes the MCX 8000 and their media players. Denon's current media player lineup is in serious need of a revitalization – a new player would join the Denon SC2900 and SC3900, both of which have all been on the market for years and don't stand up next to newer Rekordbox-driven CDJs.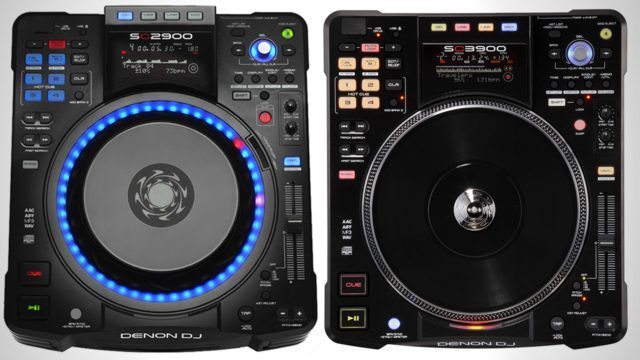 I spoke with a DJ friend – who swears by Denon media players – about this teaser. He expressed hope that this new media player would have a hallmark feature of older Denon players: moving platters for jog-wheels. But motorized parts aren't exactly in high demand by most DJs who aren't turntablists.
Will Denon DJ's campaign to infiltrate the riders of professional DJs work? It could happen. Particularly if the new player is able to compete with the CDJ-2000NXS2 and the XDJ-1000mkII (in both features and price). There's a clear gap in the market for home/bedroom DJs who want to use professional CDJ-style setups, but don't have $2,000 to $6,000 to spend on a high-end Pioneer DJ setup.
That said, it's sure to be an uphill battle. Can Denon do it? Share your thoughts in the comments below.