Once again we're kicking off our annual week-long DJ and producer sale with 10 to 50% off the very best equipment. This year, skip the corporate stores, and support your own community with DJ TechTools. We're an independent small business that has a long history of helping DJs and DJ culture.  Check out some of the most exciting discounts inside and enter to win a $500 store credit at the bottom of the article.
Black Friday DJ Deals
DJTT's carefully curated DJ and producer store throws only one major sale each year, allowing everyone to upgrade to high quality gear at an affordable price. Almost everything in the store is on sale – and if you log into your free DJTT membership account, you'll see steep discounts that last through Monday.
It's also Thanksgiving here in the US. This year, we're incredibly thankful for a supportive DJ community who look out for each other. Even in hard times, every DJ around the world wants to share great music and help people dance. We are especially appreciative of all our readers that support the DJTT store with their limited gear budget, which enables us to keep this community running.
The sale is on now, and will end Monday, November 28th at 11:59PM PST.  
Here are a selection of the best deals, to see everything:
Visit the DJ TechTools Black Friday page
Midi Fighter 3D + Twister 20% Off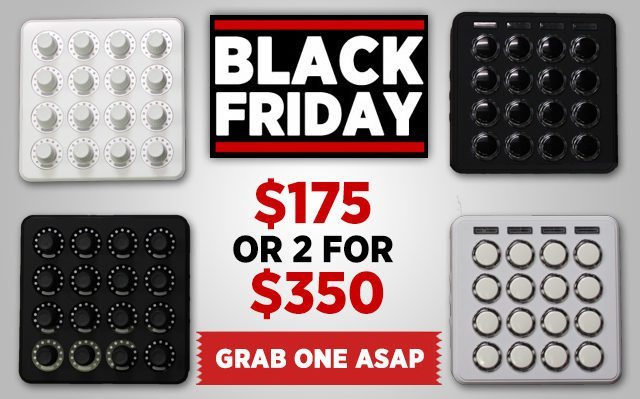 Get one of DJTT's premium MIDI controllers for producers, DJs, finger drummers, live visuals, photo editing, and almost anything you can imagine. They're a steal at only $175 – the lowest price all year for both the Midi Fighter 3D and Midi Fighter Twister. Don't wait for a better deal on these, it's not coming. 
Yes, there are some limited edition Twisters in stock as well! 
V-Moda M-100 Headphones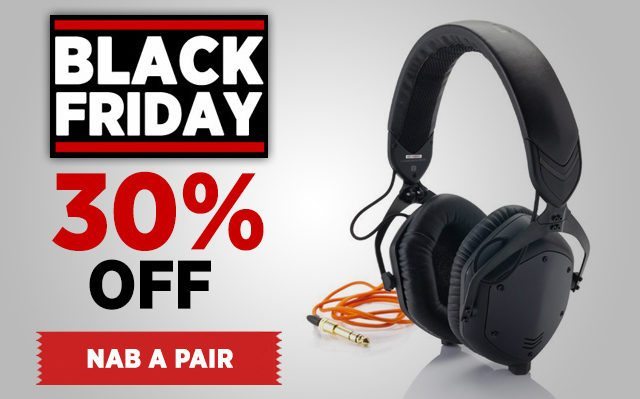 Some of the most durable and feature-heavy headphones on the market for DJs are 30% off. Did you know the band is rated strong enough that you can bend it completely flat and it will not break? Or that they come with headphone splitters built into the cable and the cans themselves?  Contact DJTT on Live chat for the special discount code
Chroma Cables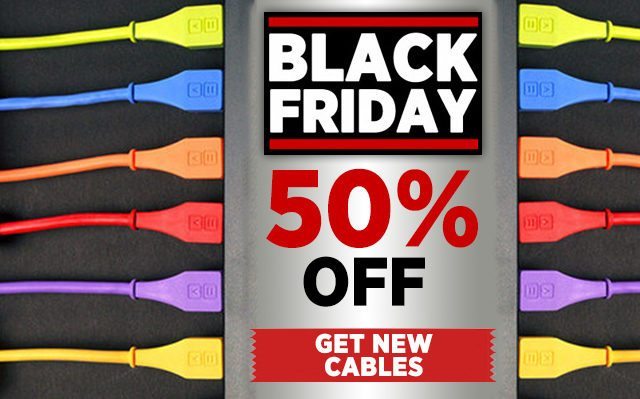 We make some of the best USB cables on the market for anyone looking for a way to connect their DJ gear with their computer. Not only are they heavily shielded, they rock dual ferrites to cut interference, and also have a solid array of colors to code your various gear. 50% off (or $6.50 each) during this sale! 
Chroma Caps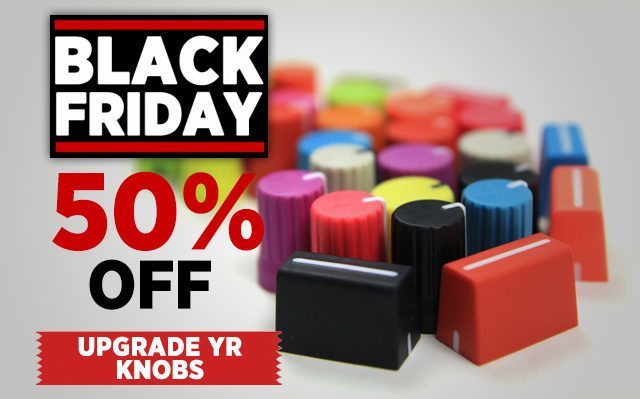 As with Chroma Cables, above, we're dropping our colored caps line down to 50% off. We want to get as many of these caps out into the world, improving mixes with their high-visibility colors and extra-grippy exteriors. 
Ableton Push 2 + Live Intro = 20% Off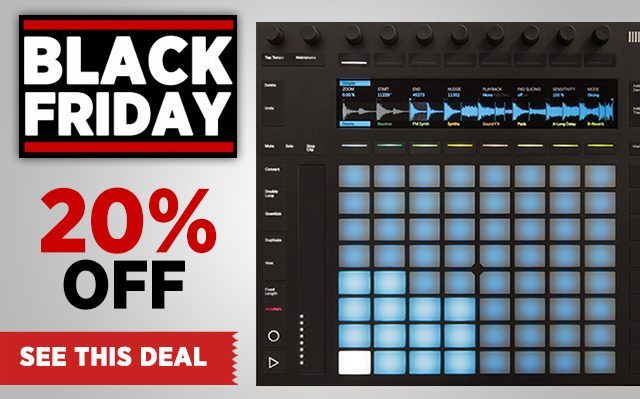 Want to get a new Ableton Push 2? It even comes with a copy of Live Intro (but you can also just use your current version of Live if you already have it). This is the best price we've seen on this ultimate DAW instrument since it launched! 

Visit Our Store + Share This Article, Win $500 For DJ Gear
Use the widget below to enter our contest to win $500 credit in the DJTT webstore.
UPDATE: Winners announced in the widget below! Even if you didn't win, (we wish you all could, but we're a small business, not a lottery ?) visit our online store and chat with our live chat agents to get great deals over the next few days.