Technics SL-1200 MK7 Revealed At CES 2019 With DJ-Focused Features
image credit: @johnmulhernIII on Twitter
There's something incredibly ironic about a major electronics company presenting a new product at a premiere technical show, but not being able to successfully stream the video feed from their keynote. If you tuned into this morning's Panasonic presentation hoping to learn a bit more about the new Technics SL-1200 MK7, you were (like us) probably a bit frustrated to see the stream cut off for the entire discussion of any new features of the product.
Editor's Update: Pricing + Launch Date
(1/8/19) – we've gotten an update on what to expect from the new deck: it's going to be $1200 for the SL-1200 MK7, and £899 / €1000 for the SL-1210 MK7 (the Europe/UK model). While this is far cheaper than the $4,000 SL-1200G announced back in 2016, it's still crazy – especially when you compare the feature set to older Technics (not much has changed) or the new Reloop RP-8000MK2s (way fewer features).
We've got an inside source at the press conference who was able to relay a few details to us.
"We wouldn't dream of drastically changing one of the most renowned products in music history. This product has stood the test of time. As part of our revival of our storied @technics brand we have re-engaged the DJ community."
– Michael Moskowitz, Consumer Electronics President, Panasonic
SL-1200 MK7 New Features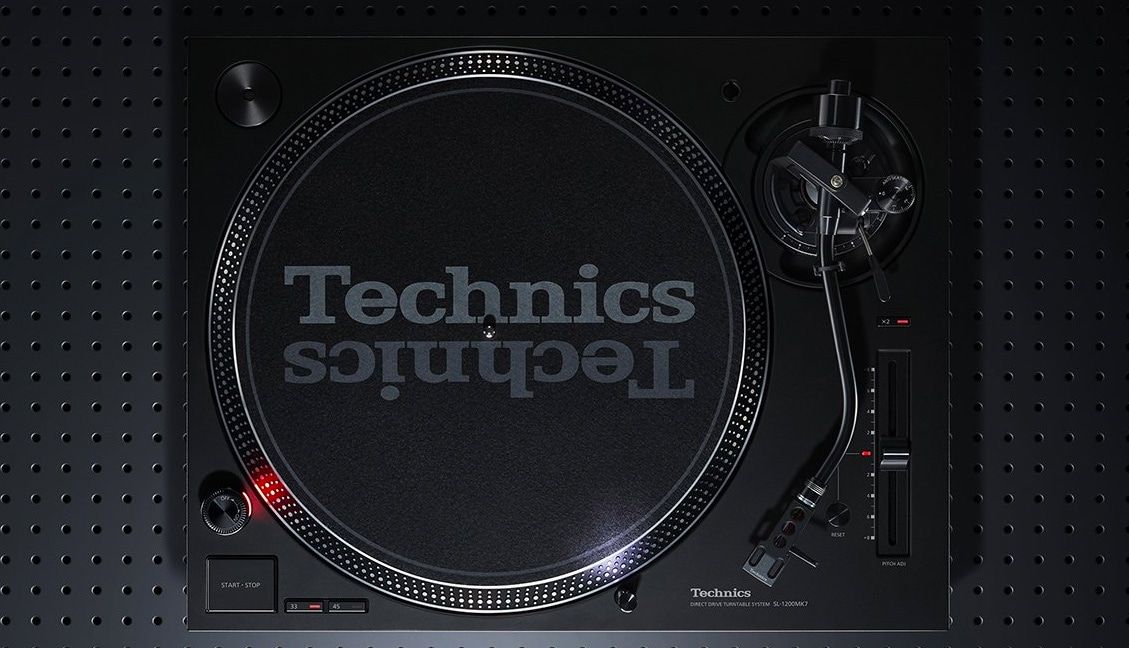 The new turntable is set to be shown off at CES this week, specifically with a performance livestream set to happen tonight which we wrote up last week (it kicks off at 7PM PST, link here). In the mean time, here are the features that our eyes on the ground heard about at the Panasonic press conference:
incorporated a new coreless direct drive motor – "which is lighter and continues to be maintenence-free"; and designed to eliminate cogging at any speeds (a stuttering feeling that you get when the platter spins slowly)
a built-in microcomputer that uses technology from the Panasonic's Blu-ray disc products to control the motor and  promise better accuracy, even when scratching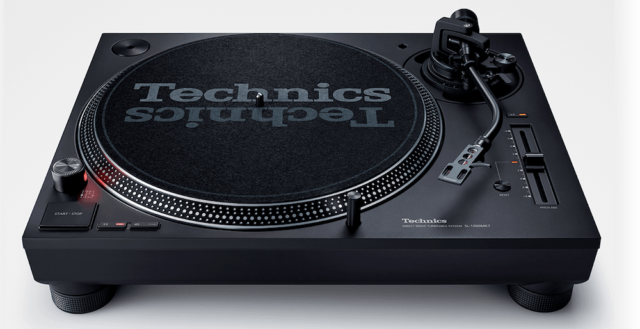 replaceable phono and power cables (instead of directly attached)
additional brake / torque adjustments
reverse platter play (if you have cartridge and needle that supports it) – activated "when the speed selector button and Start/Stop button are pressed simultaneously"
torque adjust for starting / stopping the spinning platter
matte black chassis and tonearm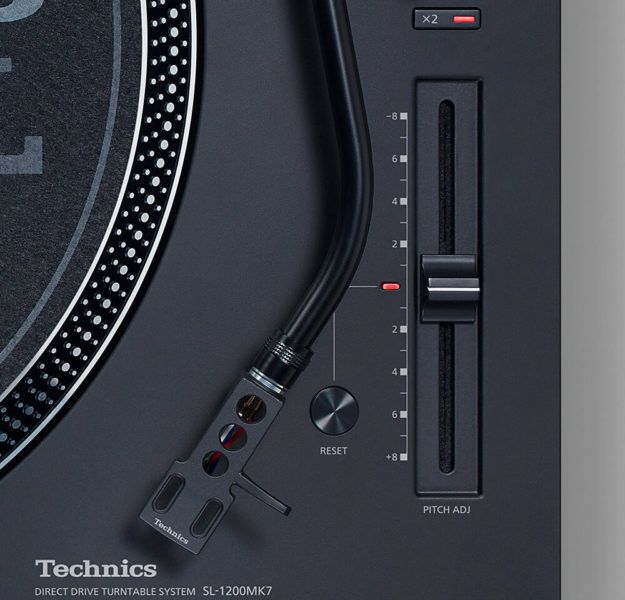 fully digital pitch control fader with ±8/16% ranges (a X2 button at the top of the pitch fader allows doubling)
built from aluminum and fiberglass to reduce vibrations on high-volume, bass heavy stages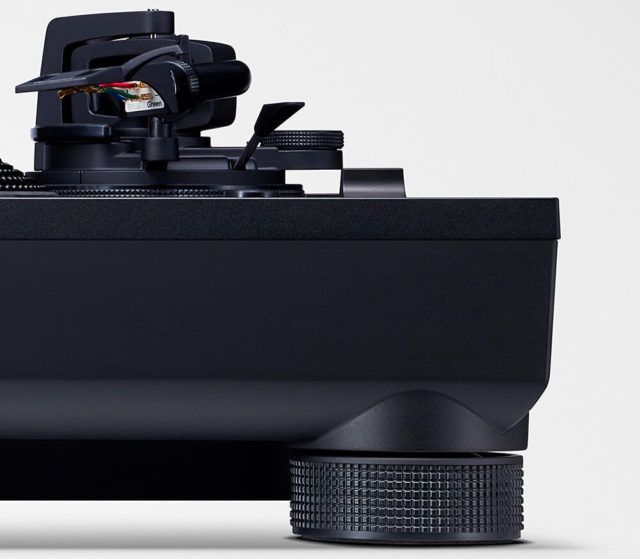 LED strobe that can illuminate in red or blue colors
White LED pop-up stylus light with a high brightness – improved illumination and range over previous models
What's still unknown (for the moment) is the expected launch date or any hint of price – which ultimately might make or break this return to DJ-focused products for Technics. We're betting it will be less than $4,000, considering how that went over with DJ community last time.
Click HERE TO be NotIFIED WHEN THE SL-1200 MK7 goes on preorder
We'll update this article today as we learn more about the SL-1200 MK7.