January's revelation that the new Technics SL-12000G and GAE models (coming later this year) would have a price tag of $4,000 was met with serious alarm from DJs around the world. Now new information has been released in an interview with Technics CTO Tetsuya Itani – keep reading to find out what made the price so dramatically high – and learn about how that might change with a future product in the roadmap.
Why The Pricey Technics SL-1200G?
It made sense that the special limited edition Technics SL-1200GAE would be pricey, but when word came out that the SL-1200G would also be $4000, there was widespread shock in the DJ community. DMC World Champion Vekked even wrote a long editorial on the state of the DJ turntable market, used and new, identifying reasonable, smart buys for DJs.
In a new interview originally published on What Hi-Fi?, a British publication that focuses on high-end consumer electronics, the CTO of Technics, Tetsuya Itani, offered some explanation for the substantial price increase. Despite physical appearances indicating that it was a similar design to SL-1200s in the past, the new SL-1200G apparently is a complete ground-up redesign that required new manufacturing tooling. This can be an expensive process, and is often reflected in the price of the gear. Says Itani:
"The cost was the biggest problem for us, from the start of the project. […] Because the original 1210 turntables were manufactured for so many years, the manufacturing process had got to a very low cost. Now we need to invest in all the tools again, and the price now is much higher than the 1970s."
That part of the interview makes a lot of sense – specifically with the SL-1200MK2 (released in 1979), which wasn't updated for ten years and likely makes up a large percentage of the turntables that Technics has sold. But the SL-1200MK2 wasn't the last 1200 to be released…
Did Technics Lose The Tools From 1979, or 2008?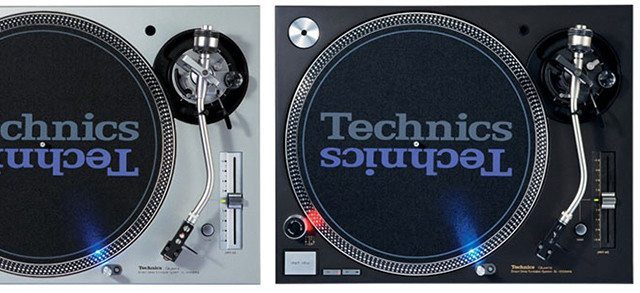 Before moving on in the interview, let's reflect on the other turntables that Technics released to the market since the SL-1200MK2:
1989: SL-1200MK3
1996: SL-1200MK4
2002: SL-1200MK5
2008: SL-1200MK6
There's also loads of submodels, including the 1210 lines for each generation, as well as alternate colors and finishes.
Picking up with the interview, Tetsuya Itani claims that the design process for the new SL-1200G and GAE was going to be more complicated because the original tools for manufacturing no longer existed:
"We began to study just a few months prior to IFA, maybe summer 2014, for the new SL-1200. We learned that it was impossible [to make the same deck], as almost all the tools for manufacturing were gone or heavily damaged – only one "die" remained, and that was for the dust cover. 
All the documents were kept, all the drafts… but it was not the Technics way. If we have a chance to start from scratch, we should. With new technology, new theory – that is this guy [the SL-1200G]. So it's a new model from scratch. 
It's believable that the original SL-1200 and SL-1200MK2 tooling was lost – but what about the MK6, developed less than ten years ago, and in manufactured until October 2010. Did those manufacturing tools go straight into the dumpster?
Is A More Affordable SL-1200 Coming?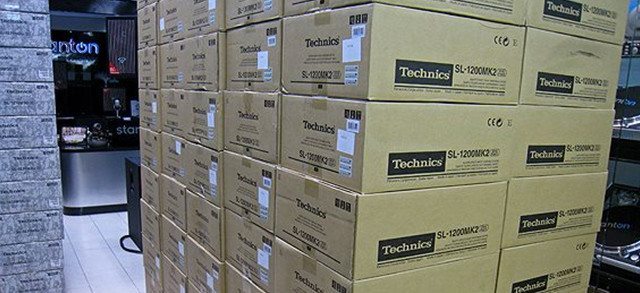 One other fascinating element that came out of the discussion on What Hi-Fi? was about a potential third turntable that Technics could potentially produce. When asked about a lower-cost version:
"following some nervous laughter, Itani replied: "Right now, we start thinking [about a more affordable model]. But not definitely right now. We need to study," said Itani with a smile."
We're not certain what needs studying – the market is clearly there for Technics turntable that doesn't cost $4,000, as the average price of DJ turntables sold in 2015 was around $250 according to MI SalesTrak data. But perhaps that's the point – that Technics wants to make a high-end turntable, not a product for DJs:
"Every part is designed for better sound quality. We are thinking of course it is a 1210…. but performance wise it's SP10 MKII level." The Technics SP10 MK II was an expensive, heavy duty hi-fi turntable that launched in the mid-1970s.
And while that might not be what the DJ market desires, maybe it's what these 27,000 signees on a petition to "Bring Back Technics!" will be buying when the SL-1200GAE comes out in June, and the SL-1200G launches in Winter 2016.
Editor's Note: We've reached out to Technics for additional comments and clarification, but have not yet received a response. 
Learn how many other turntables you could buy for $4,000 in this article.