This month, DJTT contributor Matthew Thomas is stepping in for this month's edition of Nightmares in Clubland. This series has us asking veteran club DJs about their "worst night ever" while DJing. You can often learn a lot from these less than ideal nights nights – and have a laugh looking back on them.
This month, Matthew spoke with DJ KA5, a Nicaraguan/American mixed-format DJ who knows a thing or two about what it takes to rock a Latin crowd. While any DJ should be ready to handle the odd request for a few Latin bangers, KA5 found out the hard way that some party patrons can take their patriotism a little bit too far.
Here's his story of his worst DJ gig ever:
Years Active As A DJ: 17 years
Style: Mixed Format/Hip Hop/Latin
Listen: MIA RADIO / DJKA5.com
A House Party Goes Sideways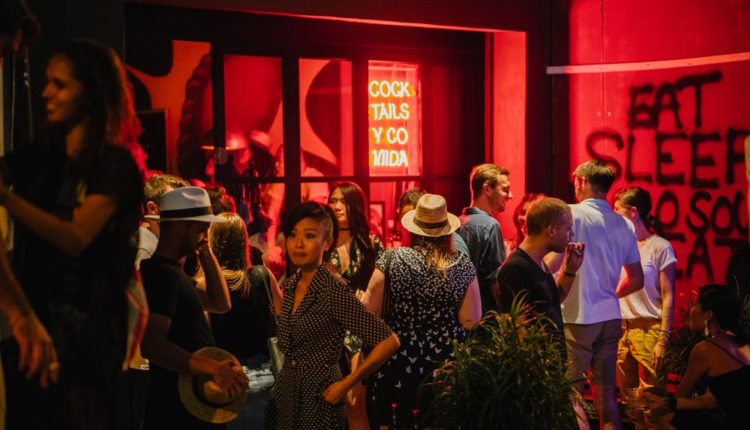 My worst gig ever happened after I had moved to Miami from Texas. I was well-established in Texas, and honestly, the move to Miami wasn't easy at all. I went from doing some of the top clubs in San Antonio to scrambling for anything and everything. After networking for a few months and trying to land a gig, I finally got one…a house party. I was stoked!
This was my first gig in almost a year, and I thought I was well prepared. It was a house party, so I had to take equipment, sound, and everything else. I pulled up to the house, and everyone is very cordial and welcoming. It was a Hispanic household, Nicaraguan to be exact (like myself). At first, I felt right at home, and I was ready to play a fair share of Latin tracks.
the requests began to get
a little bit – shall we say – stranger.
As the night [went] by, I started getting requests. For a house party, I completely understand, and I enjoy catering to the people that book me. I kept the party moving…until the requests began to get a little bit – shall we say – stranger.
Better yet, it was the family whose home I was DJing at who was making them. This was over 10 years ago, so getting on WiFi and downloading obscure, random music from iTunes wasn't an option at all.
The father and son of the house kept asking and asking me for Nicaraguan folk songs. Of course, I told them I didn't have them.
Give Them What They Want, Even If It's…Folk Music?
The son (early 20s, highly intoxicated) started demanding songs, and even questioning my "nationality." It's funny, I really am actually Nicaraguan, but I don't keep ethnic folk music on my hard drive. It was a mess.
Being a paid employee of his family, I stayed pretty relaxed. Honestly, It was all good until he starting screaming at me.
He said a few really derogatory things to me, and while I did keep my cool, I cut the music.
Things got really tense. I had a crew with me, and everyone that came with me was on my side. Of course, all of his friends and his family were on his side.
Let's just say that having my friends there didn't help the situation AT ALL.
Before things got too wild, I spoke to the person who booked me and told them I can't keep working under these conditions. They actually understood, but the son did not.
He ran up to me, and tipped my speaker over.
I thought I was about to lose it.
Cooler Heads Prevailed…I Walked Out
Fortunately, I passively closed up my laptop, packed my bag, and bailed. I didn't speak to anyone else and left straight away. It blew me away. I had never been disrespected like that before. The whole thing made me really question taking any kind of private gig after that.
Ever since, I've always been hesitant about private events, even though they pay extremely well.
Luckily for me, I've never had any issues even remotely as bad as that since.
That was definitely my worst gig ever.
Enjoy this DJ story? Read more from this series:

• Vanilla Ace's Worst DJ Gig Ever
• Digital Dave's Worst DJ Gig Ever
• DJ Ku's Worst Gig – featuring Michael Jordan