You're in the middle of a set and the CDJ breaks down or the laptop crashes, what do you do?  Usually the backup we have is a premixed CD, an iPod or other mp3 player. But what if you had a backup device that would only cost you around $200, was totally self contained, fit in your pocket and enable you to stay in the mix for several hours if needed? Well, with Ipod touches running dirt cheep and the new ability to directly mix Itunes music right on the Ipod surface- they are starting to look like a fantastic emergency backup plan.
THE QUEST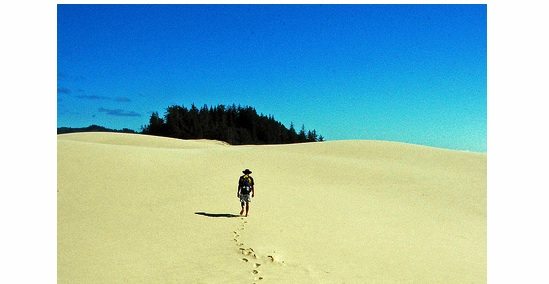 Ean gave me the challenging task of looking for DJ apps available right now for the iPod and iPhone that provide the basic features you need to mix tracks in a very basic way from a single iPod. There are many developers claiming to have the ultimate solution that will replace your regular DJ equipment or that you don't need to buy any in the first place but can that really be true? Is it even possible? Read on for the full breakdown between crap apps and actual productive tools.
DJ Mixer 3 – The Pointless

The first one i looked at was DJ Mixer 3. The best thing about it is that it's free to download with the bundled music that comes with it. If you want to play your own music, you have to buy that function for $10. Considering that most DJ apps cost around $10-20 it's not very expensive but if you're anything like me you have a certain level of expectation when you pay for something. When you slowly discover that you've just paid 10 bucks for a media player with no EQ, effects, cue points or even pitch/tempo bend… you start to wonder what's going on.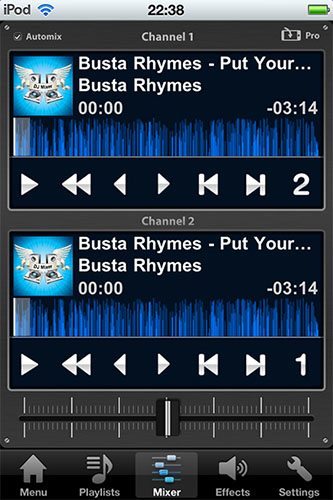 If that gets you frustrated and unsatisfied enough to fork out another $5 for the "Pro effects" only to realize that they are referring to sound effects like sirens, backspins, breaking glass, horns and 80s DJ vocals (like: "This one's for the sexy ladies") you'll be boiling.
DJ Mixer 3 has two great features though, tempo faders instead of pitch faders and the ability to connect a second iDevice through Wi-Fi to use for pre listening. But without cue points, pitch/tempo bend or EQ I can't call this a proper DJ application even for emergency use.
Songs can be imported through the iPod library but it's a time consuming procedure of individual track imports and it takes a long time to calculate BPM and waveform. Needless to say, you have to have all your imports done before you start DJing.
Cue Play DJ – The Pretty
Cue Play DJ is similar to Touch DJ but looks more professional, or conventional. Some might even call it boring. Traditional knobs and lights makes it easy for a DJ to know what is what, but due to the small screen of an iPhone you have to use swipes or double taps to control things like EQ and effects (flanger, delay and filter). It makes it a lot less intuitive than Touch DJ because you lose sight of the waveform and the control of pitch bend and play/cue buttons.
Importing songs in Cue Play DJ is by far the easiest and fastest I've seen on any DJ app so far. There is a program on their website which you download and install for both PC and Mac. You load your mp3's into it, let it do all the BPM and waveform reading, then you just drag and drop them in iTunes and a few seconds later you have them in your DJ set.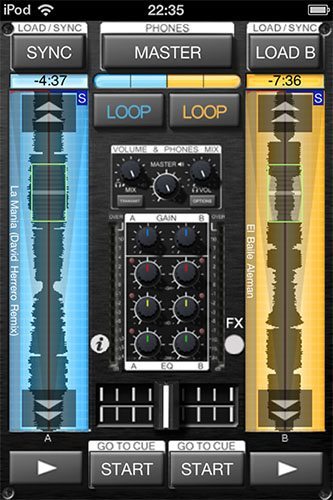 What makes Cue Play DJ really unique is the hot cues, which will tickle the fancy of trigger happy controllerists. You can assign up to 5 hot cues on a track for a more performance-oriented type of DJing. Unfortunately, right now the buttons are not very fast and responsive but I've been told they are under development with several improvements coming in the next month.
I hope one of the improvements will be in the audio engine because every time you restart, loop or cue/play there is a slight jitter/click which is tiny but very annoying and unfortunately makes it sound and feel cheap compared to the smooth cue/play of Touch DJ. The hot cues in Cue Play DJ lose their function a bit if they are not played back in a snappy, clean and precise way.
Personally, when I DJ, my hands are all over the place. I jump from EQ to cue points to effects and cross fader. So for me it's very important to have everything quickly accessible and easy to control. That´s why Touch DJ is a winner for me. As much as I like the professional look and diversity of functions in Cue Play DJ, the functions aren't of any use to me if I can't reach them quickly and easily. Having to rotate the device to get into the hot cue menu is too much of a hassle and swiping back and forth rather than having dedicated buttons makes mistakes more frequent.
Touch DJ 2- The Good
Out of the three apps i tried I have to say that Touch DJ is the most intuitive and easy to learn app. The combination of layered, transparent EQ, volume and filter panels helps you keep the focus on the waveform which is essential since you most likely wouldn't be using headphones (because that would split the audio signal into 2 mono signals rather than 1 stereo).
The added blinking of the waveform as it plays through gives you a good visual compensation for what you lack in pre-listening, making it easier to pitch bend your tracks into a perfect  sync.
The design and layout is quite original and looks like something worthy a DJ straight out of Tron. At first glance it looks a bit messy but having tried a bunch of different apps this was by far the easiest one to get used to and definitely the one that made me feel like I could actually pull off a DJ set on my iPod Touch 4.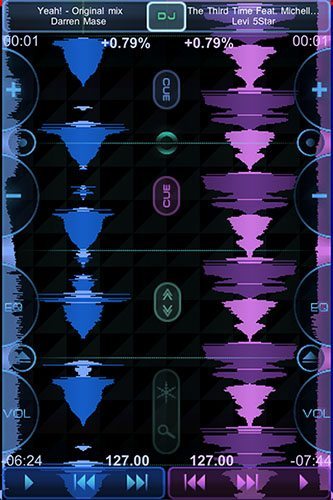 The track import of Touch DJ is similar to DJ Mixer 3 and probably all other dj apps. It opens up the iPod library and allows you one import at a time, which takes about 30-60 seconds depending on the length of the song and the speed of your device. Again, this is something you need to do before you start your set.
Growing up with vinyl's I must admit I smiled when I saw that you could organize your mp3's into three different "crates". It's a great idea, but speaking for myself as a multi music style playing DJ it would be great to have a few more crates just to get things a bit more organized. A cute homage to the era of vinyl's none the less. The BPM reader in Touch DJ works really great and nailed every song I gave it. Setting and storing cue points is very easy as well, you just swipe and drag to line up the smooth waveform and hit the cue button to store the position.
The verdict
It's a close call between Touch DJ and Cue Play DJ. They are both great apps but for me a machine or software is only as good as it is functional and with that in mind Touch DJ has a well working application. However, if Cue Play DJ manages to sort out the audio start jitter/click and make the different segments more accessible, it would be tough to beat. I was glad to hear from the developers of Touch DJ 2 that the pitch faders will be replaced by tempo faders soon, like in DJ Mixer 3.
Unfortunately for DJ Mixer 3, WiFi enabled prelistening and the tempo fader are pretty much the only things they got going for them and it's great that you can try it out for free (with the bundled mp3s) but without having the fundamental functions of a DJ application such as EQ, cue points and pitch/tempo bend I can't even take it into consideration. Not for playing around with songs on the go and certainly not as a backup device when I'm out DJing.
An iPhone app won't replace my VCI 100 and laptop anytime soon but as a backup it works great, or if you're on the road and want to try out some new mixes, or showing up at a friend's gig or party. You just take it out of your pocket, plug it in and start mixing away.
Win a free copy of Touch DJ 2 or Cue Play DJ!
We all know that reading is rewarding and djtechtools is no exception. That's why, if you're still reading,  you have the chance to win a free copy of Touch DJ 2 or Cue Play DJ! All you have to do is be one of the first 20 to comment on this article with your email address, a photo of yourself and your iDevice as well as post the djtechtools.com link on your Facebook. Winners will be announced via email.
Touch DJ 2. $19.99.
Pros:
Original and intuitive design and layout.
Easy and quick access to all panels.
Smooth audio engine, no jitter.
EQ, filter effect.
Comfortable and accurate pitch bend.
Cons:
Pitch fader instead of tempo fader (Tempo fader coming soon)
Can get messy with all panels open.
No quick and easy way to import mp3.
Cue Play DJ. $9.99
Pros:
Traditional layout and look with knobs and buttons.
Hot Cue x 5.
Very good effects (flanger, delay, filter).
Very fast mp3 import through simple PC/Mac software.
Cons:
Audio engine jitter/click on play/loop/cue.
Pitch fader instead of tempo fader. (Temp fader in future update)
Hot cue buttons wont perform on fast tapping.
Holding down pitch bend too long will fast forward track.

DJ Mixer 3. Free with bundled mp3, $9.99 to unlock iPod library.
Pros:
Tempo fader.
Free (ONLY with bundled mp3).
Prelistening on second iDevice via Wi-Fi. $9.99 to unlock feature.
Cons:
No tempo bend.
No EQ, effects or filters.
No cue points.