The Top Posts of 2010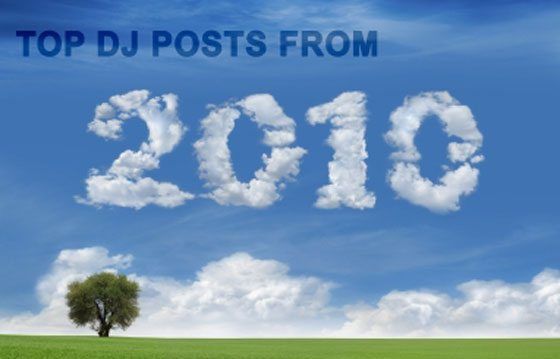 As we are nearing the end of the 2010, it's appropriate to reflect back on the fantastic year Dj TT had. We broke a lot of big stories and brought a large group of great contributing writers into the fold. With your help, the quality and quantity has continued to improve; although admittedly, we still have much more to work on. For those of you that may be new to these pages, or even for those that might have forgotten, here are the top 10 posts of 2010 (by magnitude of discussion)
KONTROL S4 ANNOUNCED (398 Comments) – Three other s4 posts also posted record comment numbers but this one blew everything else away.
NAMM 2010 (163 Comments)
DICER REVEALED (150 Comments)
TRAKTOR VS SERATO (149 Comments)
EAN GOLDEN MIDI_FIGHTER MIX (149 Comments)
IPAD DJING – READY FOR PRIME TIME? (137 Comments)
WHY DJ WITH ABLETON LIVE? (125 Comments)
RIGHT AMOUNT OF HARD (113 Comment)
DJ ETIQUETTE (105 Comments)
Dj TT STORE OPEN FOR BUSINESS (100 Comments)
Comments are generally a good reflection of a post's popularity (or controversy) but not always the best indication of how GOOD they are.  The Dj TT staff is on holiday vacation this week, so to answer that question more accurately, we turn it over to you. What do you think the best posts of 2010 were?