The last time we did a comparison between the two juggernauts of the DVS world feels like a lifetime ago. Considering that each side is sporting both new hardware and new software, it seems apt for us to revisit the debate and update the situation.
On one hand, we're not going to reinvent the wheel today – many things from our mid 2010 piece hold true so there's little need to restate them. That said, since our last article Traktor's undergone a major release and now boasts a new look, sample decks, and yet more effects. Scratch Live remains at version 2, but a couple of point releases have tightened up performance, added effects and further extended the super knob concept with ultra knobs and advanced macro mapping. Let's dive in!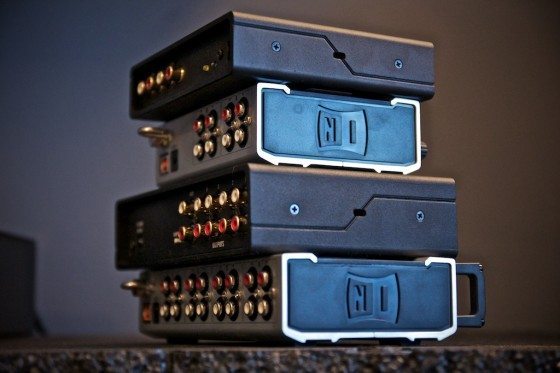 CLASH OF THE BOXES
One of the biggest updates is the audio interfaces on offer, with both sides getting a refresh. In this generation, Native Instruments offer a choice between two audio interfaces with the Audio 6 and 10, superceding the 4 and 8, Rane between three with the discontinuation of the SL1 and the introduction of the SL2 and SL4.
Rane's interfaces feel like they're built to withstand a beating, and their matt black industrial design means you won't shed a tear if they take a couple of bumps. Native Instruments' offerings don't feel any less sturdy and the SL2 and Audio 6 and SL4 and Audio 10 are roughly the same weight, but the lightly brushed steel and high gloss black plastic fascia are liable to tempt you into carrying a cleaning cloth in your DJ bag. Of course, which style you prefer is an entirely personal decision – but a design aspect that I think really works is Rane's decision to put ins and outs on opposite sides of the box rather than right next to each other, which is really handy in stressful changeover situations.
Something slightly more involved, however, is the feature comparison between the NI and Rane Serato products. Because Scratch Live just comes in one flavour, it doesn't matter which box you get when it comes to software features (except for physical number of decks supported) – unlike NI, who have Traktor Scratch Duo for people who buy the Audio 6 and Traktor Scratch Pro for those who opt for the Audio 10. Of course you can upgrade Duo to Pro, but that then impacts the buy in price.
Traktor Scratch Duo with the Audio 6 is the lowest price of the pile, closely followed by the Rane SL2. Both have two DVS enabled phono/line ins and outs, but the Audio 6 also has an aux in/out to complement them. To get the same number of connections from Rane you need to jump up to the SL3, but that sits at the same price point as the Traktor Pro enabled Audio 10, which gives the SL3 a sound thrashing when it comes to features: four DVS enabled ins/outs plus a fifth aux channel with optional ¼" mic input and 5 pin MIDI I/O. Rane's cream of the crop, the SL4, features five inputs and two USB sockets which allows two computers to share the inputs or hot swap between them – considerate clubs could install one of these for the ultimate in Scratch Live convenience, and the colossal price tag indicates this might be Rane's target market.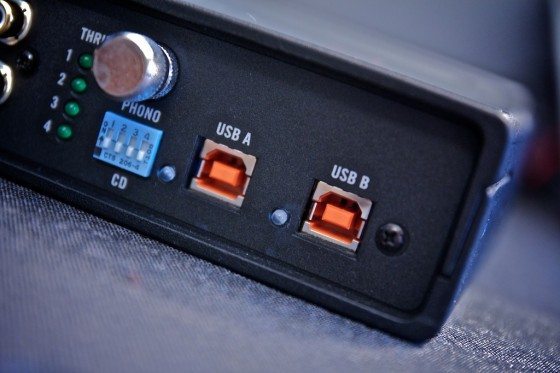 AUDIO QUALITY AND LATENCY
When it comes to sound quality, it's a dead heat. Pushing the same track out of the Audio 10 and the SL4 into a mixer, I couldn't hear a difference. The SNR of the NI cards is marginally higher, so to get the Rane interfaces to equal volume requires a miniscule gain tweak on the mixer, but clarity and sound reproduction differences aren't so much subjective as they are conjecture: I consistently failed to identify which was which in a gain adjusted blind test, even when pitting the NI card's 96kHz mode against the Rane's 44.1kHz (although the SL4 also supports 96kHz). There's a subtle difference in sound that I could probably train myself to identify, but the important part is that objectively the two manufacturers' interfaces don't sound better or worse than each other. Arguments for higher resampling rates are better placed when it comes to internal mixing and playback effects, and the jury's still out on whether it makes a perceptible difference in the real world.
Input quality is the same.  There's nothing really in it, and although NI's Audio 10 features a nice sounding mic input and its MIDI I/O make it a better fit for part timing as a production interface, at a pinch I'd be happy to use either and any to record audio.
As you might expect, there's not a hair between the two camps when it comes to latency. We've gotten to the point where modern computers have the grunt to drive tiny buffer sizes and interface manufacturers are squeezing the last drop of leeway out of internal efficicency, so differences are so miniscule that for real world application they're not there. It should be suffice to say that whether you go for Traktor or Scratch Live, you're getting excellent, responsive performance.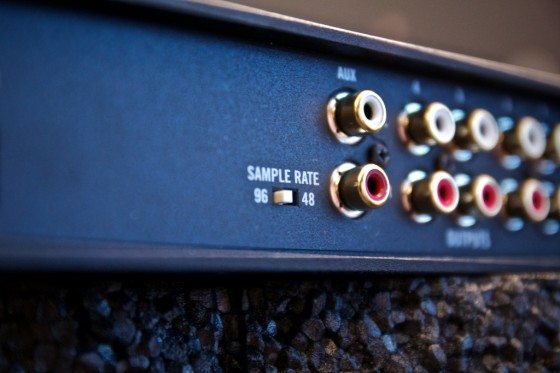 INTEGRATION
Both pieces of software have a constantly expanding list of devices that plug and play with native mappings, and although we've been over the difference in the styles between Traktor and Scratch Live's mapping systems, something we didn't touch on before that counts in Traktor's favour is the Native Instruments developed NHL, a proprietary interface for NI controllers and Traktor that allows for around four times the resolution of MIDI. It's currently put to use by NI's Kontrol range, and Scratch Live doesn't really have an answer right now.
We've also seen a clash in the certified mixer world, principally between Rane's Sixty Eight and the Pioneer DJM900 nexus. If anything, the DJM900 is the more likely candidate for club installs due to Pioneer's existing stronghold on big club DJ booths, but they're both very impressive beasts that our separate reviews (Pioneer here and Rane here) go into extensive detail on. The Rane TTM57SL finally sees some competition in the form of the Pioneer DJM-T1, too.
SAMPLE WARS
Traktor's sample decks are very different from Scratch Live's SP-6 sampler, and each methodology has its pros and cons. Scratch Live excels in number of available samples (four banks of six are available) and benefits from a separation from the decks, whereas Traktor's integration of sample decks into the actual mixing paradigm makes it easier to send loops into sample decks for a continuous mixing experience. We love being able to save a battery of samples in Scratch Live, enabling us to load up a drum kit for some live beatmaking, but at the same time Traktor's loop recorder is a mean feature for live remixing. Which one you prefer will depend largely on your mixing style; I find Serato's approach to fit in better with a hip hop mentality, whereas NI's is very smooth and suits electronica perfectly.


EFFECTS
Traktor 2 added some more effects to NI's massive list, and Scratch Live refined the Super Knob principle even further with Ultra Knobs. Ultra knobs are essentially single knobs that control three super knobs, giving huge power to a single dial. For all this power though, and indeed even Traktor's new effects, the big differentiator between the Scratch Live and Traktor effect is the Traktor mapping system's modifiers. The capabilities of the Traktor mapping system enable the weird and the wonderful customisations that DJ TechTools has been developing over the years, and honestly speaking even though Scratch Live is making excellent progress, Traktor's effects are where the real power is.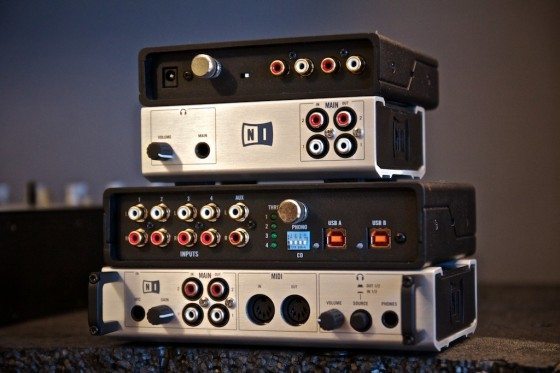 THE BOTTOM LINE
One place that NI definitely takes a victory is in the audio interface standoff. The Audio 10 is a great card with a plethora of ins and outs that Rane just can't match. That said, the two USB inputs on the SL4 is a great idea that NI hasn't got an answer for.
NI has also given Traktor a real boost with the sample deck concept, but like so many differences between Traktor and Scratch Live, it's play style that will really decide whose methods you prefer – and that includes the controller and effects implementation. Like we've said before, it's likely that one or the other will just seem to make more sense. One thing we will say is that whilst NHL counts in Traktor's favour, we think a standard that hardware and software manufacturers can agree on is, in the end, better for the consumer.
Bottom line? I'm just going to copy Ean's sentiment from last time: "At the end of the day, we don't care what you use to play music, as long as the dance floor is rocking." Simple.