Native Instruments announced this morning a consolidation of their Traktor product line, centered around the new 2.5 release which contains the new "Remix Decks". They've simplified the DJ offerings and finally offered precise details on when we can expect to see Traktor Pro 2.5 and the Kontrol F1 controller.
We asked NI what makes today's announcement important:
"This "remix" significantly simplifies the Traktor product range and makes it more affordable for DJs to get into Traktor at a low price point. The big news is that any Traktor hardware now ships with a full version of Traktor Pro 2. With the Audio 2, for instance, customers can now get a full professional DJ package for under $120."
Makes sense – keep your software affordable and focus on selling hardware is a strategy that worked very well for a certain computer company that recently became the biggest company in the world. But what exactly has changed? Read on for the full details.
SOFTWARE CHANGES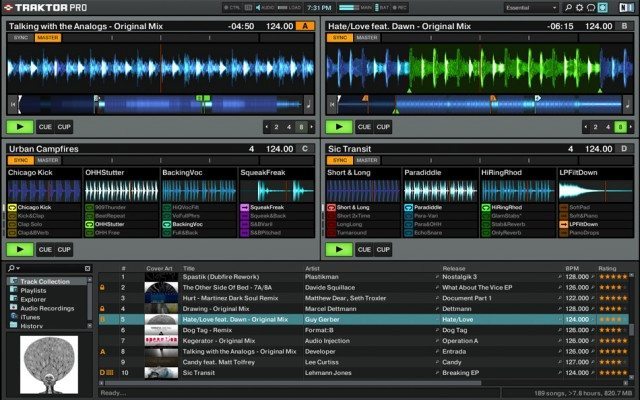 Traktor Duo got the axe – Only Pro from now on out! Duo 2 and Duo 2 Scratch users get a free upgrade today to Pro 2.
Cheap upgrades – Customers who own Traktor Pro 1 (or older!) can upgrade to Traktor 2.5 for $44.50 until April 30th. Own Traktor LE? The same upgrade is $89.
Traktor Pro 2 is cheaper, digital download! – Traktor Pro 2 will be available only as a Digital Download for the significantly cheaper price of $89.
2.5 is free! Version 2.5 will be available at the end of May as a free update to all owners of Traktor 2 Pro and Duo.
Hardware + Software Combo:  Traktor Pro 2.5 will be included with all NI hardware for free from here on out.
BPM DETECTION UPGRADE
We're also interested to see a rewrite of Traktor's beat/tempo detection engine will be coming in 2.5, with a number of new behaviors and features that many have been asking for.
Rewritten tempo detection for improved accuracy, developed from analyzing thousands of tracks from various genres
New "downbeat" auto-detection improves auto-beat-gridding and phase recognition
Convenient analysis options when importing files to your collection – set the tempo range by BPM
Much improved BPM detection on tracks with variable tempo, (such as "live" drummer genres) – now detects average BPM
Rewritten Tempo-Tap – instant and simple realignment anytime your tracks drifts away from the grid over time
Manually adjusted grids, (and all BPM-locked tracks) keep their position and tempo from previous versions
HARDWARE CHANGES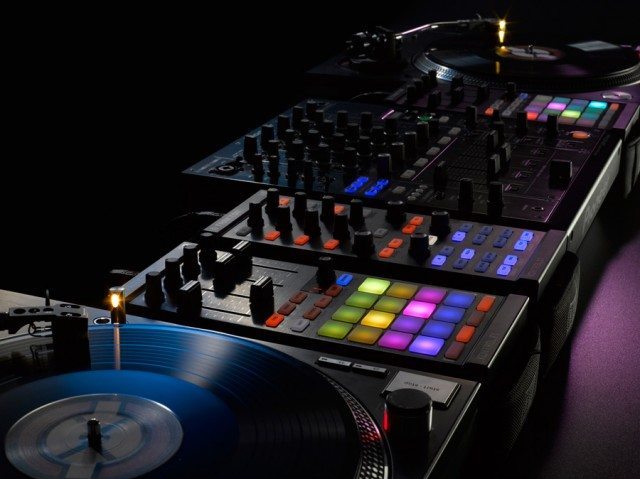 The Audio 2 will include a free copy of Traktor Pro 2 for only $119 (Available Now).
The Audio 6 and Audio 10 will no longer be sold as stand alone sound cards.
The Audio 6 and Audio 10 will only be sold as packages – complete Traktor Scratch systems with DVS control vinyl and Traktor Pro 2. For example, the Traktor Scratch A6 package will run $339.
SIMPLIFYING YOUR CHOICES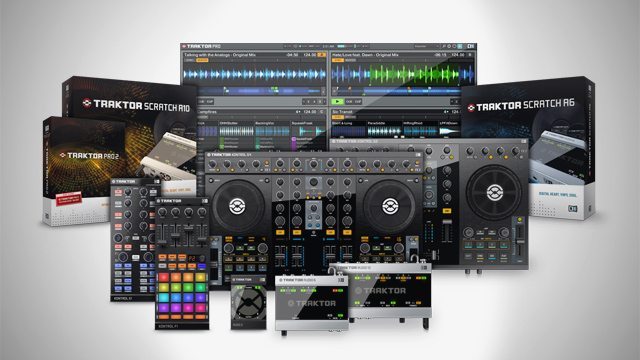 NI is basically condensing their product line into two groups of DJ experience, controllers or vinyl control. You can buy the software on its own but most people will probably go with the following packages:
 Traktor Pro included with the hardware controllers (S2, S4, X1,F1,) and the Audio 2.
 Traktor Scratch Pro included with the DVS control vinyl systems (A6, A10)
As we hinted at above, this continues the slow march towards a closed system model favored by Apple, with full hardware and software integration where all of the customer experience is created by a single company. On one hand this can create a great customer experience with plug and play simplicity, but it also has the opportunity to limit creative third party development.
OUR TAKE
This is a good step in the right direction. The Traktor line had become increasingly confusing, and these consolidations make everything fairly simple to understand. The classic line "Keep it simple, stupid" comes to mind.
Additionally, the new Audio 2 package deal with Traktor Pro 2 for only $119 means that DJs who buy non-NI controllers have a reasonably-priced route to getting an audio card and professional mixing software. It's also a relief that everyone will get the 2.5/Remix deck release for free, but we're anxious to see if they really work as advertised, considering that the current sample decks can be less than reliable in the sync department.