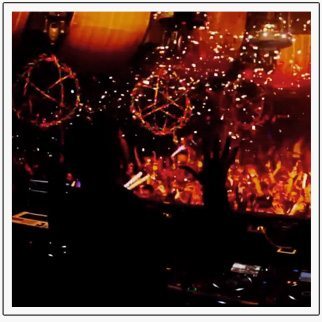 The New York Times ran an article at the beginning of this summer about how dance music and big name DJs have become Las Vegas' stars, with major monthly residencies booked at a level comparable with Ibiza's legendary parties. With so much money flying around, it's no surprise that Kaskade (who recently placed eighth in Forbes' top 10 list of DJ salaries) has put together a high-production visual live show at his residency at the Marquee nightclub.
Check out the video below to see some brief behind-the-scenes action, including the VJ talking about how he takes his iPad down into the audience to control lighting while in the middle of the crowd.

Over the top? Absolutely- that's Vegas for you.
More Info: