We're growing – again! As we approach our five year anniversary next Thursday, I am excited to share a few new job openings at DJ TechTools, as well as the official launch of the DJ TechTools Internship Program for students and recent grads. If you're highly qualified (read the descriptions carefully!) and want to help DJ TechTools have five more years of resounding success, we want to hear from you. Read on for all the details!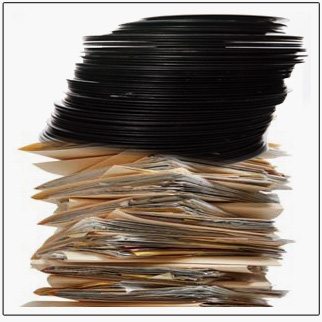 OFFICE AND ACCOUNTING MANAGER
Location: San Francisco (DJTT HQ)
Job Description: We need a confident and dynamic person to help make the DJTT HQ run like a charm. If you love working with other people and keeping the office running through great organization this may be a good position for you. Keep the books and office in order so we can keep building an amazing DJ community. Learn more about the position by clicking on the tabs below:
What You'll Need To Have
incredible organizational skills and innate desire to be supportive
experience with office management and/or executive assistance
experience working in a fast-paced startup environment
a passion for assisting creative teams
a positive + infectious energy towards building strong and healthy company culture
Weekly Missions
purchasing and predicting: skillful anticipation of the needs of the collaborative team within DJTT HQ
caring for office space: ensuring a clean, attractive, and productive environment
coordination: of meetings, office scheduling, events, and special guests
bookkeeping: tracking and coding expenses to maintain basic financial books of the company
Double Bonus Points For
reliable transportation for local errands
knowledgable about DJ technology, digital music world, and music tech
experience in basic HR administration (benefits, intern coordination, etc)
knowing San Francisco like the back of your hand
How To Apply
Send an email to jobs@djtechtools.com with:
Resumé with complete work and salary history
Short cover letter (in the email is fine!) – include your ideal start date, expected salary, and a story about your powers of organization.
EDITORIAL ASSISTANT
Location: San Francisco (DJTT HQ) or potentially remote!
Job Description: The editorial staff is overflowing with great ideas and awesome new projects – you'll be a part of the day-to-day operations of the DJTT blog, from research projects to brainstorm sessions to writing hilarious YouTube annotations. The editorial assistant will also help make the content on the site dynamic and visually engaging, find great DJTT contributors, reviewing user feedback, and building out systems that allow for an exceptionally efficient publishing team.
What You'll Need To Have
experience using WordPress
crisp graphic design skills, Photoshop-fu
intense knowledge of the DJ and digital music production worlds
a passion and skill for writing and basic copy editing
Weekly Missions
Reviewing and collecting content ideas
Seeking out great content creators in the DJ sphere
Crafting incredible graphics for articles and the site
Maintaining the DJTT YouTube channel
Building a stream of news and featured content from around the web
Double Bonus Points For
Journalism and Publishing background
Video editing skills are always appreciated
Social Media expertise
How To Apply
Send an email to jobs@djtechtools.com with:
Resumé with complete work and salary history
Short cover letter (in the email is fine!) – include expected salary, desired start date, and three original content or interaction ideas for the DJTT blog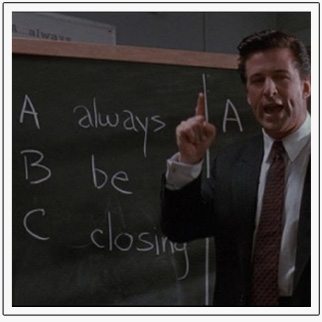 JUNIOR AD SALES REP
Location: Anywhere in the world
Job Description:   We've got a part-time opening for a rising ad sales star who is confident in their ability to find good advertising partners for DJ TechTools. The position will be commission-based, and will work with our Ad Sales Manager to build advertising partnerships with brands outside the DJ space like consumer electronics and tech brands. An ideal candidate should know their way around selling online advertising and have existing contacts. Check the tabs below for more details!
What You'll Need To Have
solid experience in ad sales
strong powers of negotiation
a hunger for new relationships and connections
Weekly Missions
Contacting new clients to build a relationship with
Selling inventory on the DJ TechTools blog
Reporting on sales to and strategizing with the editorial team
How To Apply
Send an email to jobs@djtechtools.com with:
Resumé with complete work and salary history
Short cover letter (in the email is fine!) – include expected commision, desired start date, and three non-DJ-related companies you think are a good fit for DJTT advertising
THE DJTT INTERNSHIP PROGRAM

College students and recent grads – we're finally making the internship process here at DJTT official! Did you know that over half  of our current staff started out as interns? An internship at DJ TechTools provides you with real projects and responsibilities where your contribution actually makes a difference. Internships at DJTT are unpaid, but provide valuable education and experience in the operation of online communities and product development. Students pursuing a degree in any subject are considered, but interns must have a strong interest in the digital DJ industry. Internships at DJ TechTools are fantastic because you get a chance to contribute in many different parts of our creative process. Interns in the past have assisted with on-site artist interviews, organized important events, and even helped build a new DJTT headquarters!
What You'll Need To Have
Actively or recently pursuing a college degree
Knowledgable about digital DJing and/or electronic music production
Able to commit to a minimum of 3 months
Able to commute to the DJTT HQ in San Francisco, CA
Excellent communication skills
Potential Areas of Focus
Advertising
Graphic Design
Engineering
Editorial
Administrative / General Office
Video Production
How To Apply
Send an email to jobs@djtechtools.com with:
Resumé – show us what you've already done that's awesome!
Short cover letter (in the email is fine!) – include when you would like to intern, what areas you're interested in, and you'd hope to learn through an internship here
FINAL NOTES!
As always with our job posts, we're sure to be overloaded with responses – so please be patient. We'll contact you if we're interested within two weeks! Know someone who might be a really good fit for one of these? Share this article with them! Finally, major thanks all of our readers and community members for making it possible for us to even consider hiring more people – more about this in next week's 5th anniversary post!