@DJsComplaining Twitter Account Catalogues Excessive DJ Woes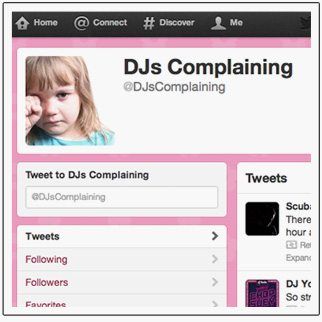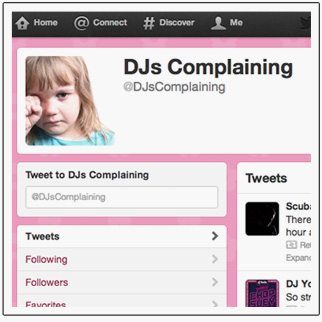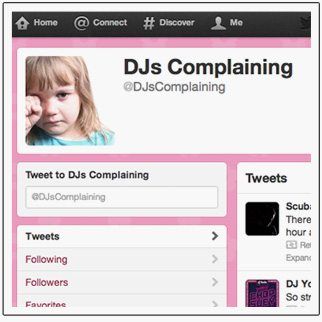 As some of you might have spotted yesterday on Reddit's Electronic Music subreddit, the hilarious Twitter account @DJsComplaining has gained a massive amount of attention in the last 24 hours. The account exists purely to retweet famous DJs gripes, which when removed from any context starts to make their complaints seem like an absurd catalogue of moaning.
The account has rocketed up to 15,000 followers from the low thousands in the last day, and is updated fairly infrequently for Twitter – but we see DJs complaining all the time, so we're hoping this new influx of followers spurs the mystery operator to seek out more.
Here's some of our favorites the account has shared so far:
There's a copy of the artist food menu on the table… finished an hour ago. Looks soooooo much better than that hotel buffet.

— Scuba (@ScubaUK) August 18, 2012
So stressful wearing brand new trainers in the club

— DJ Yoda (@DJYodaUK) September 1, 2012
How else can I drink champers here? I'm bored and I'm running out of ideas. Kir royale, Bellini, bucks fizz, and original all done.

— BenWestbeech/BREACH (@benwestbeech) September 17, 2012
More Info: