As of today, we're officially celebrating five years since Ean wrote his first few articles exclusively for DJ TechTools, one of the first of which was a video showing his in-progress Vestax VCI-100 arcade button modification. We've come quite a long way since then – so we thought it would be great to take a look back at the top five articles over the last five years.
BIRTHDAY THANKS!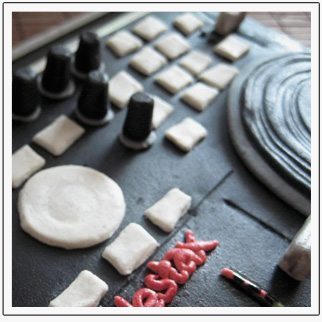 As seen in the header, we've had quite a few of you from all over the world wish us a happy fifth birthday on Twitter. It's been a busy birthday week with the launch of my.djtechtools.com, a Mad Zach soundpack contest, a crazy new Riccardo Betti video, and putting some final touches on getting the new DJTT webstore ready, so thanks to all of you for making sure we paused and thought about how far we've come.
We'd like to thank everyone who has helped DJTT grow over the years – and while the names are too many to list here, we want to give special thanks to the advisors, writers, moderators, interns, contractors, consultants, friends, family, volunteers, and staff who have been a part of DJTT since its inception in 2007.
ONE OF THE FIRST ARTICLES (AND VIDEOS!)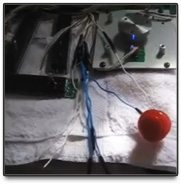 As we noted, five years ago was one of the very first articles and videos Ean produced solely for DJ TechTools (DJTT republished some of his columns from Remix Magazine prior to that, but didn't have a heavy focus on regular original content). The video features Ean showing off his first test arcade button connection to the cue point trigger on a completely disassembled Vestax VCI-100, while in the article, Ean proudly proclaims "Long live controllerism!"
Ready for a serious flashback? Check out the article and video here.
THE TOP FIVE ARTICLES
Speaking again to the true wide array of people who have made our community such a success, our top five most read articles were written by five different authors from all over the world. The word "top" here is based on the number of unique vistors who have read the article – so it's slanted slightly towards older articles that have stood the test of time!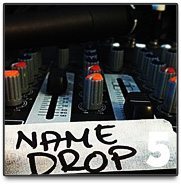 #5: Exercise Your Name: How To Make A DJ Drop
In fifth place is one of our most controversial articles – DJ Scott Brio's January 2011 article on how to make a name drop for your DJ sets and mixtapes. As we quickly learned in the comments, name drops are a touchy subject for quite a few of our readers. We actually wrote a follow up article just a few weeks ago on new ways to look at DJ name drops and a bit of analysis of why a few stereotypical drops have made so many DJs grow tired of the entire concept.
In 2008, before most DJs and producers were brave enough to bridge the gap between Traktor and Ableton, DJTT's own Bento San wrote about a complicated but effective way to intelligently combine Traktor and Live into a cohesive performance environment with clever EQ compression techniques. This was the first of many articles on this concept – in 2009, Bento took the smart mixing concept to a new level and built an awesome Live project file to go along with it.
Nearly immediately after its launch, the Kontrol S4 became one of the most well-reviewed all-in-one DJ controllers at the time. Markkus' review (he's now moved on from guest writer to being our resident Tech Editor and gear reviewer!) was no exception – and has stayed as one of our most popular articles as a result of the success of the controller.
Check out some of Markkus' more recent reviews here!
One of the most confusing aspects of being a DJ just beginning to play gigs is the pre-existing set of rules and norms that come with the nightclub and DJ scenes. While it might seem like the wild west, there are basic rules that all DJs should try to adhere to – and in this article from the beginning of 2010, Ean laid out solid guidelines for learning how to navigate expectations, customs, and characters that arise when DJing. Here's hoping this article helped DJs around the world feel less like strangers in a strange land.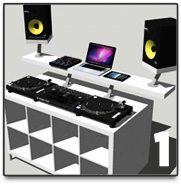 #1: How To Create A Professional DJ Booth From Ikea Parts
Our most popular article of all time came last fall – with detailed instructions from long-time forum member Hedgehog on how to build an awesome home DJ booth out of modular Ikea parts. Many of us are big fans of DIY projects, and with everyone needing a great workspace, it makes sense that this article would see such success.
;
;
How do you think DJTT will change in the next five years? What will DJing be like in the year 2017 – and what do you want it to be like? Let us know your thoughts below.