DJ Craze Leaks First Full Photo Of Traktor Z2 Mixer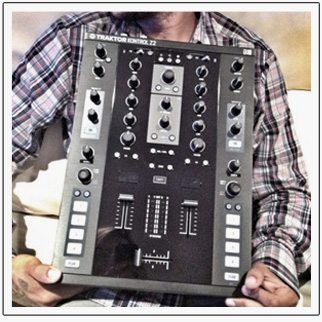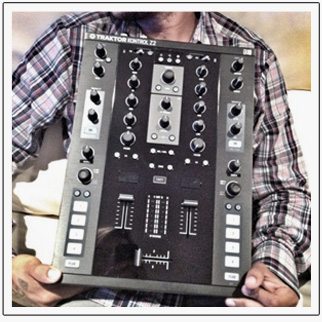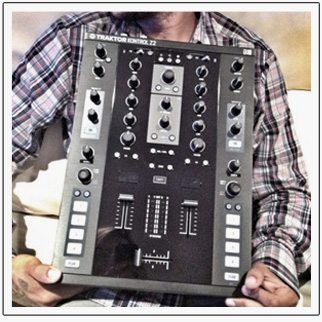 Clearly ecstatic as any of us about brand new gear, three time DMC Champion DJ Craze has posted on Instagram the first complete photo of Native Instruments' brand new standalone mixer that was teased last week – which we now can confirm is called the Traktor Kontrol Z2.
While the photo (pictured at left) doesn't necessarily show off anything new or unique about the mixer, it does give a great sense as to the size and spacing of the controls on the face of the unit, which is arguably one of the most important aspects of a well-designed mixer. You also can see even more clearly that the design really matches the reflective/matte dichotomy found on the Kontrol S4 – with the mixing section sporting the more reflective part and the sides looking more of a matte metallic finish.
Here's the text of Craze's tweet:
Came home to this …. #newshit #traktorlovesme#Romneydoesnotlikeblacksorlatinos #syncbuttoniscoolerthanyo instagr.am/p/Pxo6X0FlRu/

— CRAZE (@CRAZEARONI) September 19, 2012
More Info