NAMM 2013 was relatively lacking in a plethora of new/innovative DJ products compared to previous years – with the big companies like Pioneer, Serato and Native Instruments launching products outside of the tradeshow cycle. We decided to use some of our extra time at NAMM to explore some of the new and old hardware offerings in the production world. Inside, learn what synths Mad Zach found that could be of use for starting your next epic floorfiller.
BACK TO SYNTHS, BACK TO REALITY
Hardware synths are the workhorses that built dance music in its original incarnations – and continue to be studio staples for producers who crave a real instrument in the production process. We heard people all over the floor claiming analog is back – of course, most of them happened to be employees and founders of companies that make analog gear, but we have noticed in the production world that there has been a bit of a digital/software backlash in recent years. Take last year's introduction of a completely analog budget synthesizer by Arturia as a good example.
We decided to troll the show for some of the most exciting synths we could find. If you've never considered owning a hardware synth before, read on to learn what you might be able to use them for.
So here's the top three picks of the NAMM 2013 floor – with quick listens and commentary by yours truly, Mad Zach:
MOOG SUBPHATTY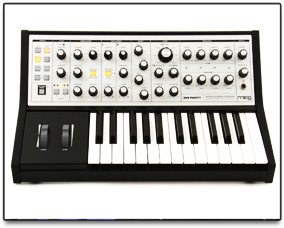 What Is It?: The SubPhatty is a 25-key, two oscillator analog synthesizer focused on bass. It features a pretty typical modulation schema and layout. All-in-all it was a bit of a well-behaved pitbull, with a name that does a pretty good job of describing its priorities.
Price/Release Date: $1099 / March
What Is It Good At?: Producers would use this potentially in a live rig with a band, or in the studio as a go-to bass synth.
Three Reasons Why It's Great:
Smooth to work with – no surprises!
Nice, phat waves
Convenient and well-rounded sub oscillator + overdrive features
What Needs Work: The SubPhatty almost felt too smooth, not leaving enough character to inspire the imagination
More Info: Moog's site
EOWAVE DOMINO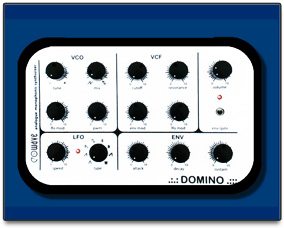 What Is It?: A handy, simple analog synth with full MIDI implementation and some nice-sounding waves. It's been around at a number of previous shows, but caught our eye(ear?) finally this year on the NAMM floor.
Price/Release Date: €250 / Available Now
What Is It Good At? Would be great as part of a live techno rig or alongside DJ software.
Three Reasons Why It's Great:
Has a fun and playful sound
Serious waveforms
The filter is no whimp
What Needs Work: The Domino lacks glide, and could really do with some more diverse additional routing capabilities
More Info: Eowave's site
DAVE SMITH INSTRUMENTS PROPHET 12
What Is It?: The Prophet delivers a new dimension of sound in a polyphonic keyboard synthesizer package. It's the perfect combination of analog and digital, never sacrificing an analog wave while retaining all the control and variety digital has to offer – an appropriate introduction to the market by one of the creators of MIDI on its 30th birthday.
Price/Release Date: $2,999 / Q2 2013
What Is It Good At?: This synth would give your sound a very unique edge that surpasses software. I found it was a joy to work with and immediately had me thinking outside the box.
Three Reasons Why It's Great:
So much dynamic range and character
Was able to produce sounds I've never heard or even imagined
Inspiring and other-wordly
What Needs Work: The size could be a concern to some – it's a bit large (almost too large for gigging), but that really doesn't matter for most uses!
More Info: Dave Smith Instruments' site
INTO THE SYNTHS?
Obviously at DJ TechTools our primary focus isn't on studio-related production tools – but we're soon going to be writing more great content that applies to DJs who are looking to start producing and other similar topics. Sound interesting? We're still deciding on a final direction, but feel free to let us know your thoughts below!