The life of a DJ is filled with 20 second opportunities. Some get converted into 5 minute opportunities or into a lifetime of gigs. Most are squandered. Do you know your DJ elevator speech? Can you land a gig if you only have a few seconds to talk yourself up? Today's article offers advice to help you get prepared for these rare moments.
THE PERFECT OPPORTUNITY
It starts in a crowded club or venue. You bump into the person you've always wanted to chat with. That person is an influencer, a club owner or a top DJ that could catapult your career. What are you going to say in that moment? How are you going sell yourself? How do you pitch?
I can tell you from years of experience: most DJs waste that moment. Usually because they lack strategy and don't have enough traction in their career. Plus you can count on somebody interrupting you within 60 seconds – so you don't have long to make an impact and be remembered.
DJs are terrible at promoting, because pure promotion doesn't really work. What you should be doing is attracting and influencing. It's more effective, but it's also an art that takes some practicing for some and comes naturally to others.
Before influencing promoters and club managers, you have to be prepared and the currency of preparedness is "traction".

WHAT IS TRACTION?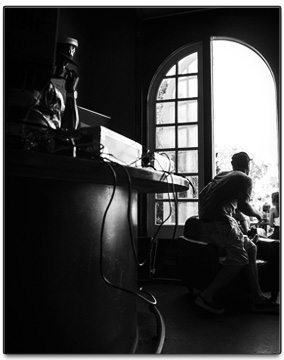 Unfortunately there's no real objective measure to this idea. Traction can simply mean showing that you're making progress with an increasing email list, social proof, production portfolio, played in some recognized venue, etc. It's okay if you don't have any of them, but at least be working on one of them.
A great example of a way to start building traction could be hosting a monthly event with three other DJ friends in an easy-to-get venue or warehouse. Each DJ should bring at least 15-20 friends. Try collecting as many emails as you can the first month – by month three you should have at least 500 people in your email list. Engage the email list in Facebook and Twitter and slowly build a following. By month four, you should be looking for a bigger and better venue. This might be a bit too idealistic – but this is the kind of forward progress that shows you have traction.
Traction really is about building a relationship with your followers and club influencers over time and showing them that you can move the ball forward. Many DJs make the mistake of thinking that to grow a following and getting gigs is something you do on some mythical weekend period.
Meeting influencers and getting gigs is an ongoing process – you need to build a relationship over a long period of time. That is how you convince them that you're gaining "traction".
5 STEPS TO APPROACH PROMOTERS/MANAGERS
With some traction under your belt, you should hit the ground running with a strategy on how to approach these key individuals. Mind you, promoters and club managers are people with adept social skills and can see past your BS so "Authenticity sells".
The number one key to influence is to "Give before you ask". With that in mind here are five critical action steps you could do to approach an influencer or a club manager.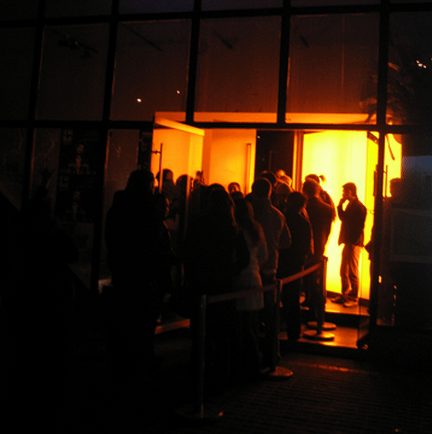 1. Setting Up: Go out on a weeknight that you are interested in gigging. Let's say it's Thursday night and you know exactly which club you want to play in. Make sure the club plays the genre of music you spin, otherwise don't waste your time. Buy a drink and enjoy yourself (or at least look like it!). Ask the bartender who's promoting the night and they will point out a DJ, promoter or manager. Scout them out for a few minutes and approach confidently saying something like this:
"Hi, awesome music and night. How often do you host?" After their response, follow up with – "Great, I'm a DJ too and the vibe here is different from most places" pause "Do you have a card? I'd like to talk you more about your Thursday nights".
You can engage in small talk, but don't pitch, hand out business cards or ask for a gig. It's better to talk about something casual, funny, or non-DJing related.
2. The Give – Follow up emails are crucial. In my experience, the best time to send followup emails to promoters are on Sundays and Tuesdays afternoon. Start your email with something like this:
"Hey there, this is X and I had a great time last Thursday. Please let me know when your next event is so I can bring some friends who are new in town."
That's it! 80% of the time promoters or club managers will respond to this email because you are bringing them people, which is extremely valuable.
3. Prepare Your Ask – Develop your 60-second pitch (you might know this as an elevator speech). Even if you're a more accomplished DJ: Don't wing it. Practice it and repeat it so many times it gets boring. Your wife, husband, girlfriend, sister or co-workers should be sick of hearing it. It needs to "land" when you say it. It needs to be memorable. I always start with with something like this:
"My friends and I are DJs that play XYZ music and we have over 500 people in our list. The venue we've been playing at is not accommodating and we're looking for a better place."
Learn to talk with energy – anytime you're given the opportunity to meet an influencer, do it with energy. Enthusiasm is contagious. If you're monotone or lethargic, it will diminish what you're saying. If you're not naturally enthusiastic when you speak you must practice and gear yourself up (at least for this moment). If you're not enthusiastic about your music or yourself as a DJ, then how the hell do you expect me to be?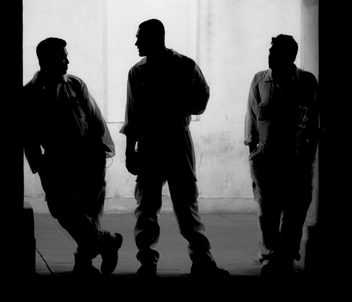 4. The Follow Up – After memorizing your ask to death it's time to go out and meet them again. The best time to approach an influencer is early in the night, specifically 9:30pm – 10:30pm. So make sure you go early and always bring a friend or two. Greet them nicely and ask them if they want a drink. At some point try to isolate them for the ask.
5 . The Ask – Begin the conversation with questions about the promoter, how they got started or how they know the current DJ. You haven't "earned the right" to pitch yet unless the influencer gives you cues that they're wanting to go there.
If you get far enough in your conversation that you're pretty convinced that you've earned their interest and if you know that there is something that they can do to help – then pitch! This isn't every encounter – often you don't have the right position in the relationship/situation to make the ask. Unfortunately I can't teach somebody when to know – it's an art – you can just tell. But sometimes you have to take the risk and go for it.
Acceptable Ask: Would you mind if I call you to see if you had 30 minutes for a coffee or a drink? I know that you're hosting this event and many others – My friends and I are DJs that play XYZ music and we have over 500 people in our list. The venue we've been playing at is not accommodating and we're looking for a better place.
Most of time they are willing to meet or chat over the phone. However, make sure you move the conversation to a face to face meeting or a phone conversation.
Less Acceptable Ask: Here's a CD and a link to my SoundCloud. Can you please check it and let me know your thoughts?
Yes, I get asked this all the time at clubs. If I'm interested in your music I naturally will check it out.
Also Not Ideal: Can you get me to gig here on Saturday night?
This is also not the best – I just met you, does it seem sensible that you have earned my trust enough to bug somebody super busy?
OVER-DELIVER

DJs who get gigs are the people who actually get things done. They tell you that they're working on remix projects with local producers and they get the tunes signed. They tell you they're going to land a gig at venue X and they do. They engage their fans on email, Facebook and Twitter. They consistently put out podcasts. They get their gigs listed in local newspapers and blogs. They make progress.
You need to over-deliver and communicate back with influencers showing the progress you've made. Before you know it, you'll become a hometown hero and an influencer.
Mohamed Kamal is an ex SiriusXM DJ/Producer turned entrepreneur from Washington DC. He is the Founder and CEO of Gigturn, a platform that connects DJs with fans and gigs. Check out his music production courses here.
Header photo credit: A Polaroid Story.