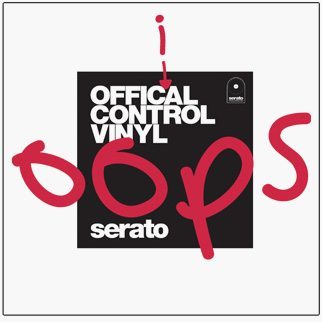 Everybody makes mistakes – but rarely do they present such a gear-acquisition opportunity as this one. If you're a Serato Scratch Live DJ, you're in luck – Serato spelled the word "Official" wrong on their latest control vinyl printing. Instead of printing new labels or letting the misprints live in a warehouse for the next twenty years, they're knocking off 40% from the price of the control vinyl (bringing the cost down to about $20) and selling them on their store.
The control vinyl comes in a variety of colors and will likely sell out fast – and who knows, maybe someday they'll be a rare collector's item?
Now let's all hope that Pioneer spells "DJM-2000" wrong in the near future, eh?