We first saw a hint at the upcoming release of the RP-8000 turntable from Reloop back during BPM in September – and the unit is finally shipping out to retail locations this week, just in time for the holidays. What makes the RP-8000 exciting is that that it appears to match the build-quality, design, and featureset of the industry standard tables like Technics 1200s or Stanton STR8-150s – but it adds a major amount of integrated MIDI controls. The controls outdo the level of control that other turntable friendly solutions like the Novation Dicers offer, and include:
Track browse / load encoder
Four "mode" buttons: Cue, Loop, Sample, User
8 control buttons for each mode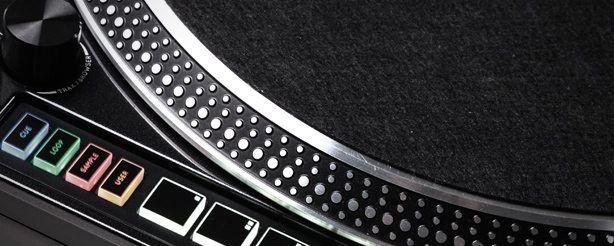 The RP-8000s also have a reverse button and an adjustable start/stop time from 0.2 to 6 seconds, and a secondary start/stop button for vertical "battle mode" setups, and a LCD for the pitch fader – with a resolution of .04%.
So what's the price now that the units are finally headed to retailers? We've heard from Reloop that the turntables will be about £1000 for a pair in the UK – but a bit higher in the US, we've spotted street prices around $799.
Would you pick up a RP-8000? Let us know your thoughts in the comments below.