DJ TechTools is going to expand our editorial team in 2014 so that we can bring even more amazing content to millions of DJs and producers around the world. Specifically, we're looking for editors around the globe who are world-class experts in their own areas of music technology and culture. Up for the challenge, or know the perfect person? Read the full post for details!
SECTION EDITORS
We are building a small team of part-time editors who will take full ownership of a unique area of content under the direction of our senior editor and founder, Ean Golden. Each section editor will build a regular cycle of articles and videos in their area of expertise, and will be responsible for both writing content and working with free-lance authors. Even though San Francisco is our home base, we would prefer global perspective with representatives from cities were most of our readers live: for example London or Berlin.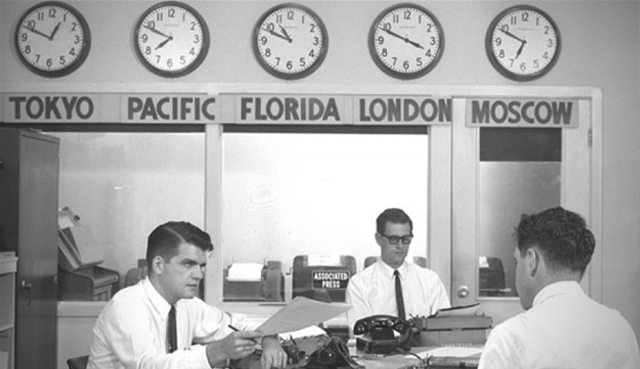 What we're looking for: In order to be seriously considered by the DJTT editorial teams, you'll need to have the following:
Significant previous experience writing for quality publications
Passion + extensive knowledge in the section you apply for
Great editing abilities
An eye for well-structured, engaging content that starts a conversation
Here's the individual editor positions and what sections they'll cover:

Educational pieces at DJ TechTools help, teach, and inform and teach everyone how to get more out of music technology.
This editor would be responsible for coordinating tutorials (video and written), seeking out great artists and DJs to share their skills, and crafting some of their own. Part of the process should be taking questions and requests from our readers and discovering what our audience really wants to learn.
Examples of awesome educational content on DJTT: 

Tech pieces at DJTT include in-depth reviews of hardware, exclusive first looks at software, comparison reviews, and interviews with the people behind the technology. We strive to go above and beyond traditional gear reviews, instead really using and digging into products to find the important details that really matter. 
A great tech editor should be already familiar with many of the companies that are influential in the DJ and production space and love to dig deep into the details.
Examples of awesome tech content on DJTT: 

It seems like there's always something new happening in the DJ and producer world. A successful news editor will help craft our own equivalent of a newsroom wire service, keeping everyone apprised of the latest developments, product releases, updates and rumors about gear and software.
A good news editor manages to transform a boring press release into something way more relevant and interesting to read. They also go out and make news, not just cover it.
Examples of awesome news content on DJTT: 

A culture editor seeks to energize the DJTT audience with content like artist interviews, performance videos, and generally fun/entertaining articles. Reblogging isn't enough here – an editor should be crafting original, unique content that inspires us all to get out there and play music!
Examples of awesome music/culture content on DJTT: 
HOW TO APPLY:
Fill out the below form to apply – remember we'll be selecting candidates based on the two pieces of work that you share with us, so put forward your best!
Know someone who would be perfect for one of these positions? Share this post with them! 
We also have several openings for other non-editorial roles in San Francisco