With the recent success of their exploding controller line, last week many in the DJ field wondered: Why did Pioneer sell their DJ division to investment company KKR? Leadership in Japan has been talking about the sale of Pioneer DJ for months according to a source close to the deal and both companies. That source chatted with us on the condition of anonymity, revealing fresh details on the sale and what DJs might expect in the future.
WAS PIONEER'S DIVISION STRUGGLING?
No – in fact Pioneer's DJ division has been rocking the industry for a solid year. MI Salestrak, an industry sales tracking tool, places Pioneer at the top of their revenue list with more than 50% of DJ dollars spent going to Pioneer gear – outperforming Numark, Native Instruments, Rane, Stanton, and Denon combined.
It's fair to say that Pioneer DJ is doing very well financially – and our sources confirm that the sale is not a sinking ship sign, lack of innovation, or anything of that ilk.
WHY SELL THE MOST PROFITABLE DIVISION OF PIONEER?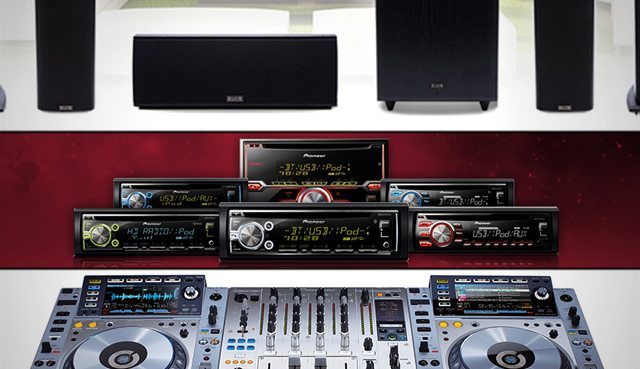 Pioneer has been historically made up of three main divisions:
Pioneer DJ / Pro Audio (makes the CDJs, DJMs, RMXs, and DDJs that we all know well)
Pioneer Car (makes stereo heads, speakers, and other car audio accessories)
Pioneer Home (makes consumer AV equipment – home theatre systems and speakers, etc.)
In recent years, Pioneer DJ has been by far the most profitable divison of the company (when expressed as a percentage of revenue). It's easy to see and speculate that the other divisions might not have been doing nearly as well.
Earlier this year, Pioneer sold their "Home" group to Hong Kong-based investment firm Baring Private Equity Asia as well as a significant amount of shares of the division to Onkyo – a former rival in the consumer electronics space home consumer AV equipment. At the time, Pioneer hinted they wanted to focus on car audio.
"the Japanese electronics maker, known for its speakers and home theater systems, has focused its turnaround efforts on more-profitable car navigation systems and other audio equipment used inside vehicles." – Wall Street Journal
According to our source, when the Pioneer Home deal went through, they began considering selling the DJ division – and floated around a very high number to see if anyone would bite. Pioneer may have been surprised when KKR actually made a comparable offer, making the sale of DJ division very attractive.
Freeing up capital for Pioneer Car makes sense – while Pioneer DJ is a high profit enterprise,  its products appeal to a limited section of the general public with a pretty limited market size:
WHY KKR AND NOT ANOTHER DJ COMPANY?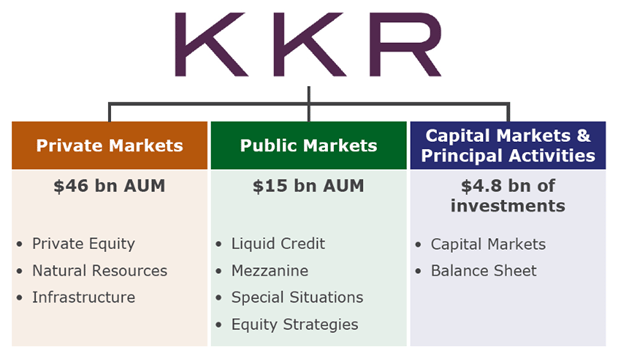 Pioneer was purchased by a investment company that has holdings in real estate, energy, infrastructure and many other spaces (get the full list on their official website) but what would they want with a DJ company?
Our source confirmed, as we originally speculated, that Pioneer DJ was never in talks with other popular DJ manufacturers, simply because of the cost of the deal alone. With the final price topping half a billion dollars, Native Instruments, Numark, or any other DJ company would have an incredibly tough time pulling together the required funds.
There's been some commentary around the web speculating that KKR might prep Pioneer DJ for further sale – which isn't an uncommon course of action for a investment group. Many private equity firms are infamous for purchasing companies, loading them with debt, and selling later on while pocketing a nice margin in the process.
WHAT IS HAPPENING TO PIONEER'S GEAR QUALITY? WILL KKR REPLACE PIONEER TALENT?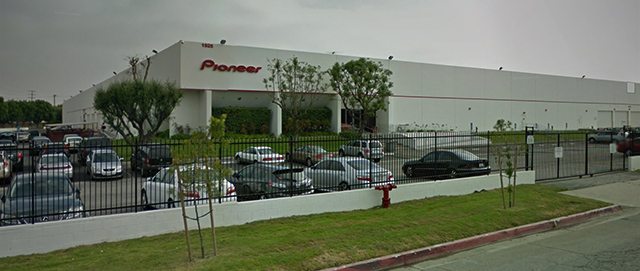 On this our source was clear:
It will be business as usual at Pioneer DJ. The existing chain of design, manufacturing, and fulfillment will remain as-is, with no expected changes in engineering or product quality.  If anything, KKR brings a big war chest of cash and will be looking for ways to grow the business.
We suspect this may be a turning point for the company's product line. Growth requires experimentation, and could lead them to develop a host of new product ideas.
Currently Pioneer DJ employs about 900 people, and our source does not expect a single one to be laid off as a result of this transaction. Instead, since Pioneer DJ is becoming its own independent company, there's a good chance there will be new hires to replace shared departments that Pioneer offered (things like HR, Finance, Payroll, etc)
WHAT'S NEXT FOR PIONEER DJ?
Our source didn't have much to share on future product plans – aside from the soon-to-launch HDJ-C70 headphones and DDJ-SX2. Considering the rapidly approaching holiday season, that might be the extent of things until NAMM 2015.
We've definitely noticed an interesting trend from a sales perspective that might start to tell the tale:
Pioneer DJ is slowly killing off budget mixer models. For example, the DJM-250 is discontinued – as are all other two channel mixers that Pioneer was producing. At the same time, the DJM-750 and 850 mixers have seen a price reduction in September. Our speculation is that Pioneer is moving the budget range away from mixers and towards the increasingly popular all-in-one controllers, including DDJ-WeGO3 and DDJ-SB. Even though the ubiquitous CDJ line is their most visible product, the mid-level consumer products outsell them by a margin of over 2:1.
Perhaps the future is more of the same, but we hope this fresh infusion of capital will shake up the ground, and force everyone to raise their game.