The new Kontrol S8 flagship Traktor controller from Native Instruments is finally getting it's official launch today, and we've got an exclusive in-depth video that reviews all the S8 functions in our studios. Click in to watch it now and read all the details of this exciting new controller.
Retail price at $1199 Dollars/Euros
Available in stores on October 31st
About 20% larger than the S4
KONTROL S8 ESSENTIAL FEATURES

In a nutshell, the new Kontrol S8 brings the following developments to the table:
Expands the mixer into a fully functional mixer with analogue inputs
Replaces the jog wheels with high-resolution color screens and a touch strip
Merges the X1 and F1 style controllers into a single interface with level controls for Remix Decks
Adds many dedicated buttons for popular features like Freeze, Flux
Introduces touch-sensitive encoders and knobs with matching screen updates
EXPANDED FOUR CHANNEL MIXER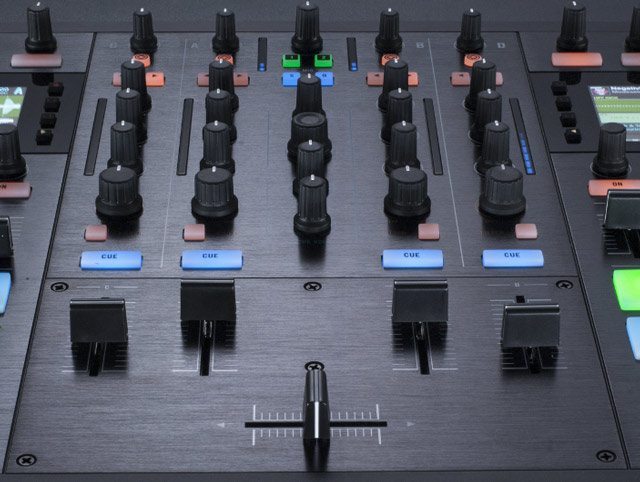 The mixing section is wider and taller and brings a number of dedicated mixer functions to the center console. This sets the S8 apart from the S2 and S4, making it more realistic to use the controller as a dedicated club interface or at least your full-time mixer at home.

Along with cross fader assignments and curve and curve, there is a full four channel mixer with CD or Phono inputs. The dual mic inputs can also be assigned to the channels for EQ and gain adjustments, essentially making this a full Z4 mixer.

COMBINED CONTROLS FOR ALL STYLES OF DECKS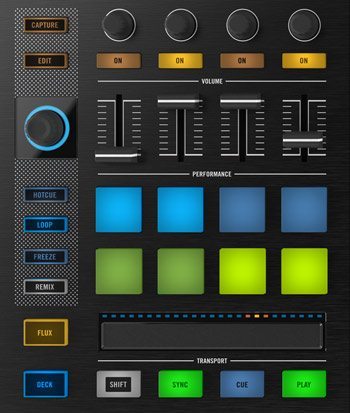 Instead of owning a F1 and a X1 to control Remix Decks or traditional tracks, this new interface allows you to flex between two deck styles with ease. The four buttons can trigger remix cells, cue points, and also unlocks the popular Freeze mode – which was previously only in Traktor DJ (on iOS).
JOG WHEELS MAKE ROOM FOR HIGH POWERED SCREENS 

These screens could allow you to almost entirely put away the laptop and keep attention on the mixer. Detailed browser panes with album art, BPM and key.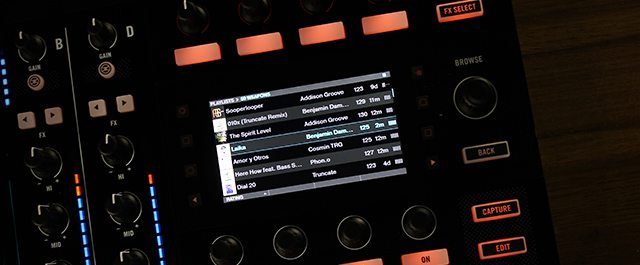 The Remix Deck implementation is particularly good with a clear view of what is happening with your loops and samples.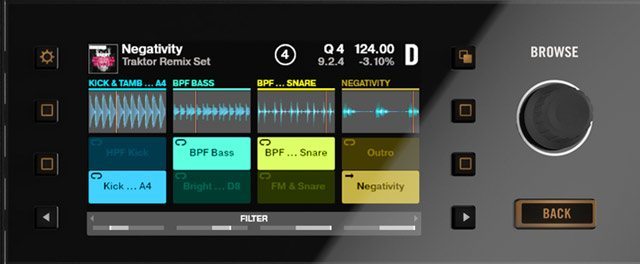 TOUCH-SENSITIVE KNOBS TEAM UP WITH THE SCREENS FOR CLEAR FEEDBACK

There are now eight touch-sensitive encoders, and 8 touch sensitive potentiometers (knobs with end points) on each side of the mixer which can be used to control all 4 FX units or parameters of the remix cells. When any of the knobs are touched, the screen updates to show you the details of that section in a very clear manner. The traditional knobs above the screen have end points while the encoders bellow are endless.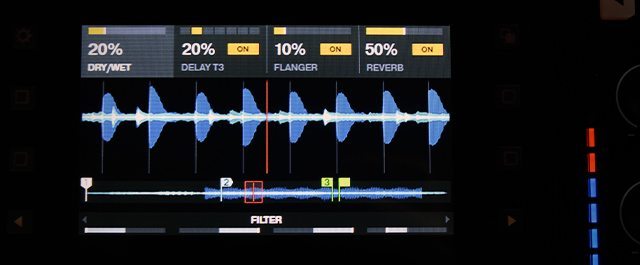 KONTROL S8 FUNCTIONAL IMPROVEMENTS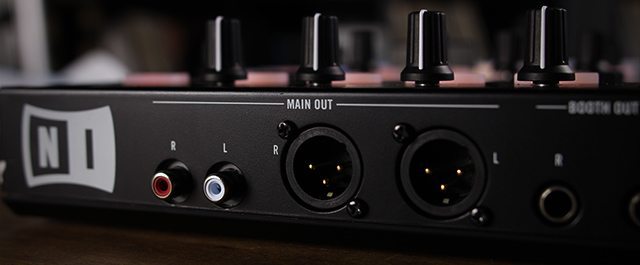 Along with the new features, there are a host of minor updates which could be a big deal for some DJs:
Replaceable faders – with room around them to avoid dangerous accidental button press
Custom fader technology purported to be very long-lasting.
Main out can be XLR out or RCA out
1/4″ jack booth out
Crossfader assignment and curve adjust
Can work as a standalone mixer but does always requires a power supply to run
Filter On/Off buttons on each of the filter knobs
MIDI in and out for syncing with Maschine and other external music products.
A Few Missing Items
Only a few things stuck out to us as being missing in action from the S4/S2 lines:
Loop recorder section is missing – we suspect NI wants to focus on recording into Remix Sets instead on this controller
Tempo faders have been replaced by a master tempo encoder in the middle of the unit – considering most users of this controller will likely sync, it's not that big of a deal
SUPPORT DJ TECHTOOLS WITH YOUR PURCHASE

We run very limited advertising on this site, so ambitious efforts like detailed videos, MIDI mapping, soundpacks, Midi Fighters, etc. are only possible through your support. If you plan on purchasing a Kontrol S8, please consider grabbing it from us. To make it a great value, we have put together a very special package for our readers.
Free one hour tutorial on how to use the Kontrol S8
Exclusive 10 minute performance tips from Ean Golden
Exclusive performance MIDI mapping that adds a lot of function to the basic interface.
Preordering is highly recommended to reserve your controller as there will be very limited supply and it's expected that they will sell out quickly in all stores.
Interested? Preorder Kontrol S8 here in the DJTT webstore while they're available.