Vinyl is no longer a relic for older DJs and audio historians. The platform is making a comeback with artists accompanying digital and CD releases with a limited run of vinyl records. For bigger labels, it is easy to fund the process of pressing a record to vinyl but the task isn't that easy for independent artists that are looking to put their music onto the retro medium. Qrates is a service that will be launching on April 24th that will make vinyl pressing possible for smaller artists without any money being invested beforehand.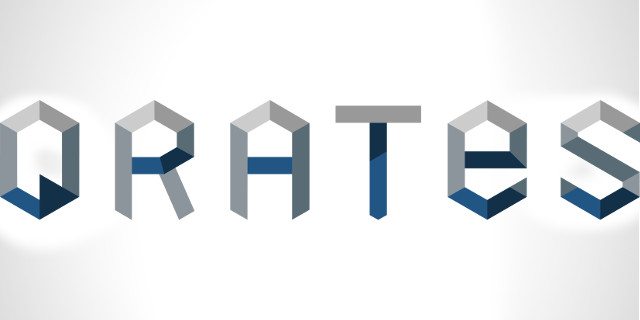 Funding and Pressing All-in-One
One of the biggest challenges for artists is self-publishing music. Most artists will put out records before ever signing a deal with a label. The money for publishing and distribution is usually put forth by the artists themselves and when it comes to vinyl, pressing can be costly. Qrates is making that process much more feasible for artists through a pre-order system that allows artists to fund the release before it is even pressed. Artists can press vinyl from a minimum of 100 pre-orders and the vinyl isn't pressed until the quota is reached. The service can be used for free and Qrates only takes 15% from the revenue generated. Artists won't have to worry about funding a press and being left with a stack of unsold vinyl.
Further reading: Why New DJs Should Start On Vinyl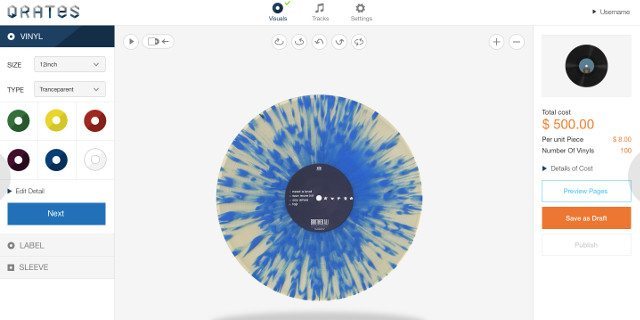 Qrates isn't only going to be a solution for funding vinyl releases. The company also will also allow artists to purchase vinyl without a funding campaign. The vinyl, the sleeve, and the labels can all be simulated using a 3D generator. On the web, fans can purchase vinyl, get access to free downloads, and receive exclusive digital content. Artists will then have access to their fans statistics. Qrates can be a great tool for any artist that is ready to self-publish their music.
The Qrates beta is set to launch April 25h, 2015. Check out the service here.