The term is loathed by legends of the genre, but its existence is undeniable. Trip hop, the Bristol sound, was born sometime in the late 80s, right off the heels of the Summer of Love. While American hip hop and dance music was getting big, something darker was brewing in the south of England.
Early Roots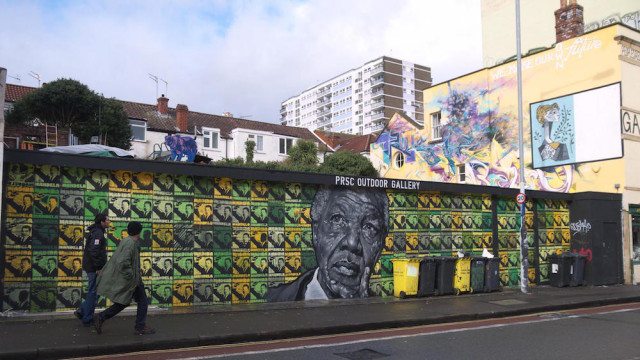 The origins of the movement began in the 1970s, when Bristol was already becoming a hotbed of English pop culture. Rock, reggae and punk were the dominant sounds, and the city had a strong hippie influence, as well as skateboarding and graffiti subcultures that carry on today. This is all set against the backdrop of Bristol's tumultuous economic and racial history. Once serving as a key port in the transatlantic slave trade, racial tensions had persisted into the 20th century, with the St. Pauls riot breaking out in 1980.
At the turn of the decade, tastes were starting to move into hip hop and dub. The city had thrived on a healthy mix of musical scenes, and St. Pauls in particular had a pull on Bristol's more experimental youth. Guitar-driven pop was starting to be fused with rap and electronic production. Inspired by their Jamaican counterparts, post-punk, reggae and funk bands began experimenting with the concept of sound systems, which were loose collectives of DJs, musicians, engineers and artist, producing music as a single entity with an emphasis on live performance.
The Impact Of Wild Style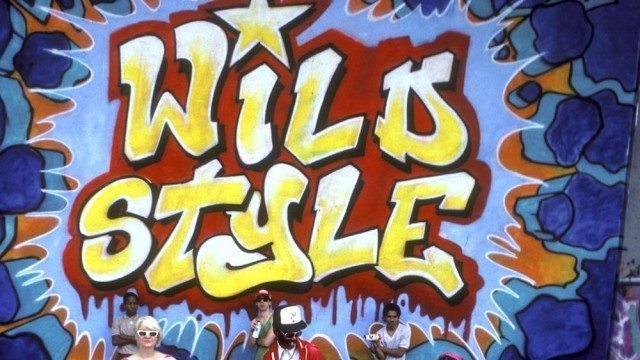 Hip hop made its most influential imprint on Bristol with the release of Wild Style in 1983 (see more influential music documentaries), the seminal movie that is widely regarded as the genre's first feature film, exposing the world to a sound of black America. Particularly influenced by the movie were a St. Pauls based sound system called The Wild Bunch, a precursor to the acclaimed trip hop group Massive Attack.
The Wild Bunch was founded by Nellie Hooper and Grand Marshall (Daddy G), later to be joined by Claude Williams and DJ Milo, as well as the remaining members of Massive Attack: Robert Del Naja (3D), Andrew Vowles (Mushroom) and Adrian Thaws (Tricky). The group did well in Bristol's melting pot of tastes, with venues like The Dug-Out serving as a nexus between the town's various cliques. The Wild Bunch drew huge crowds with their eclectic taste, blending an atmospheric mix of hip hop, reggae and rock that would go on to serve the foundation of trip hop.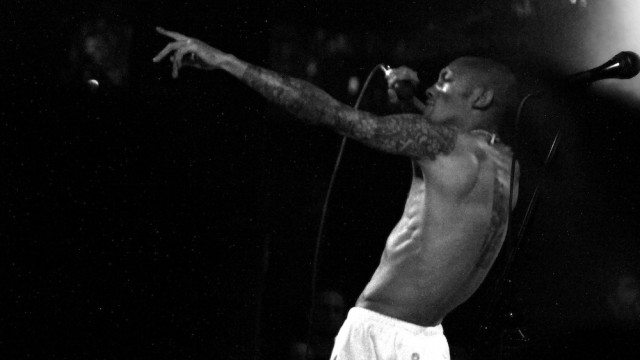 One particular party in 1985 helped create another influentual trip hop group, when they played at the Arnolfini Gallery. In the crowd stands a young Geoff Barrow, who had just come to Bristol for the first time without his mother and would go on to form a band with Beth Gibbons, Adrian Utley and Dave McDonald called Portishead. Bristol's interbreeding culture also helped catapult Icelandic singer Björk to stardom, when her boyfriend Dominic Thrupp (Bristol's Dom T of 2 Bad Crew) introduced her to Nellie Hooper. Björk had her first two albums were produced by Hooper, in addition to collaborating with Tricky later on, with whom she had a romantic relationship with.
Massive Attack Debut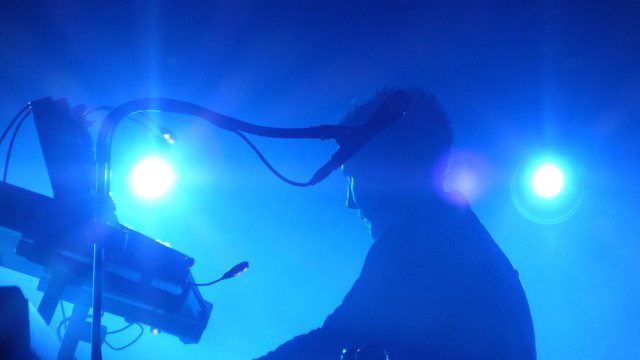 By the time 1989 and the Second Summer of Love had hit, The Wild Bunch were no more after the group split in different directions. DJ Milo moved to Japan, Nellie Hooper left on to work on London's Soul-11-Soul sound system, and Daddy G, 3D, Mushroom and Tricky went to become Massive Attack. As the 90s were beginning to roll, trip hop was forming into its own genre with Andy Pemberton of Mixmag coining the term to describe DJ Shadow's 1993 single, "In/Flux." In the mean time, Massive Attack is quietly working on their first album while Bristol group Smith & Mighty were making noise with their Three Stripe label, which incidentally included a 15 year old Jody Wisternoff who would go on to form Way Out West with Nick Warren (who was also Massive Attack's DJ for their 1993 American Tour).
By 1990 Massive Attack had signed with Virgin Records, with anticipation building for the release of their first album. DJ Tristan B drops "Daydreaming" at Players Club, the first time their work has ever been played in public since their days as The Wild Bunch. The track strikes a chord, and six months later Blue Lines is released to critical acclaim as the first LP in the genre's short history. Their debut album is still considered to be a classic, as well as a pioneer in British hip hop, though the production deviates from the genre's conventions, slowing the tempo down and infusing an atmospheric quality that blends dance, dub, soul and reggae.
Massive Acclaim
"Unfinished Sympathy" is a hit single, widely considered to be a trip hop staple. The song can be traced back to vocalist Shara Nelson's time singing with The Wild Bunch, originally titled "Kiss and Tell." Years later Nelson was humming the melody during a Blue Lines recording session at Coach House Studios, when 3D encouraged her to develop the song further.
The track's name is a pun on Franz Schubert's "Unfinished Symphony," which they further emphasized with the iconic string arrangement produced by Wil Malone at Abbey Road Studios. Mushroom has later admitted that they hadn't anticipated the cost of the arrangement, forcing them to sell their Mitsubishi Shogun to pay for the orchestra. In the midst of the Gulf War, the group was also advised to avoid being banned on radio by dropping the "Attack" from their name, which BBC had considered to be unpatriotic. The change didn't stick, and since then "Unfinished Sympathy" has repeatedly been listed as one of the greatest songs of all times.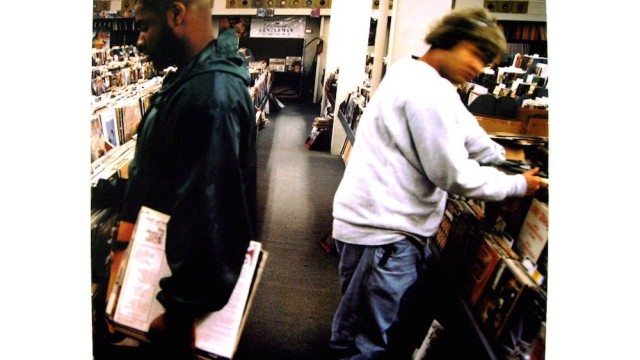 Trip hop was further cemented by Massive Attack's future work. Tricky left the group after their second album Protection, and has had an acclaimed career as a solo artist. The genre garnered even more praise with the release of Endtroducing… by DJ Shadow, Debut by Björk, and most notably Dummy, the debut album by Bristol's Portishead.
Unfortunately, the proliferation of the sound has caused members of the band to shun the term, and they probably are not pleased with the coinage of "post-trip hop," printed by The Independent to describe the band Second Person. Despite how you feel about the term, the genre has gone on to become intertwined with the electronic music world, with groups like Thievery Corporation, Sneaker Pimps and Morcheeba. Many contemporary artists like Lana del Rey, RJD2, and FKA Twigs, though not explicitly trip hop, are strongly influenced by the genre and continue to nurture the original Bristol sound. 
Akhil Kalepu is a producer and DJ from Philadelphia, Pennsylvania. You can check out his work at theinfamousAK.com.
What other genres would you like to learn more about?
Let us know in the comments below!