Arturia is coming out with an analog beat maker that is an all-in-one beat machine made for performance and sound-design. The Brute product line is centered around hardware synthesizers – you might know the MiniBrutes, MicroBrutes, and MaxiBrute. They're introducing DrumBrute – an analog drum machine and sequencer. Read more about the analog beat maker below.
Arturia's DrumBrute: An Analog Drum Sequencer
Product: DrumBrute
Manufacturer: Arturia
Price: $449.00
Availability: November 17, 2016
The Arturia DrumBrute comes packed with 17 distinct, fully analog drum and percussion instruments:
2 Kicks
Clap
Snare
Rim
Clave
Closed Hat
Open Hat
Low Tom
High Tom
Cymbal
Reversed Cymbal
High Conga
Low Conga
Maracas
Tambourine
Zap
The core of the DrumBrute is the 100% analog instruments that can fit into many different projects. Each drum sound can be adjusted using 24 different parameters, giving producers more control over the beat. There are 4 different banks where the user can store 64 different patterns using a 64 step sequencer. Patterns can be recorded using the sequencer and in real-time. At any point, the parameters for each instrument are adjustable.

Effects and Grooves
Swing and randomness are available to add more of a human feel to the beat. The DrumBrute also contains a Steiner-Parker Filter that can be set to low-pass, high-pass, or bypassed mode. There are also controls from the cutoff and resonance. This filter is great for toning drums or adding sweep effects to a beat.
The beat can become even more dynamic with polyrhythmic control, giving each instrument a different pattern, step repeat for fills, accents to give certain hits more emphasis, and a roller to accelerate a sound in 1/4, 1/8. 1/16, or 1/32 fills.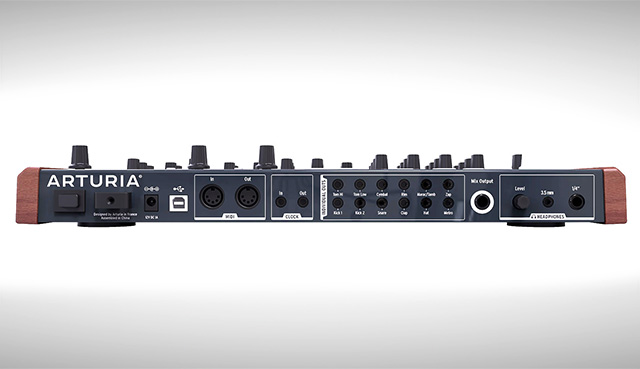 Ultimate Connectivity
The DrumBrute offers multiple ways to connect the DrumBrute to different systems. There is a USB MIDI interface as wells as MIDI Ins and Outs with multiple sync options (Internal, MIDI, Clock, 1PPS, 2PPQ, DIN24, and DIN48).  For audio, there are 1/8″ outputs for each instrument plus a metronome as well as a 1/4″ master output. There are two headphone jacks, a 3.5mm and a 1/4″ jack with a level knob.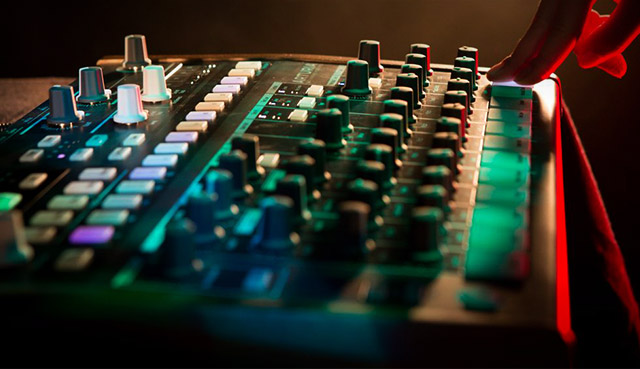 The DrumBrute has two modes: Looper and Song Mode. Looper is for repeating patterns from 1/4 to 1/32 increments to give an edgy, breakbeat feel to a song. Song Mode allows a user to create up to 16 unique songs with 16 patterns from 64 patterns across 4 separate banks. The amount of control, space, and outputs on this unit makes for a really comprehensive beat piece in any studio. The connectivity also makes the case for taking this unit out on the road. The DrumBrute is a creative addition to the Arturia product line and will make for some interesting performances.
Arturia is taking pre-orders for the DrumBrute at $499.00 and is going to be available on November 17th.