From the coming soon on Kickstarter department, meet the Mine modular controller. It's a MIDI controller with removable modules that lock into to a circuit board. Keep reading to learn about this boutique controller project!
Mine and Mines: Modular MIDI Controllers
Project: Mine modular controllers
Manufacturer: Specialwaves
Availability: Launching on Kickstarter in January
Expected Price: Unknown.
The Mine is a system of two circuit board cases that allow anyone to pop in standalone modules to their exact design. The larger Mine can fit up to 64 modules on it, while the smaller Mine S can fit 32
In terms of I/O, there's a power adapter port (additional power for LEDs), a USB-B connector for plugging into your computer, and more USB-A ports to daisy chain other devices (two on the Mine, one on the Mine S).

There are five modules that have been designed for the Mine system so far:
Pad module (velocity and pressure sensitive with RGB backlighting)
2 Buttons module (similar to the size of the pads on the APC40MK2, with RGB backlighting)
Encoder module (endless rotary with pushbutton switch)
Pot module (a center-detent rotary potentiometer)
Slider module (a 60mm fader)
Specialwaves also mentions that they want to design future jogwheel, trackpad, display modules.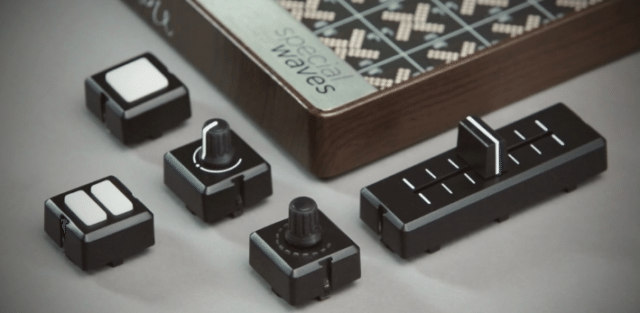 The Modules are a clip-in design, meaning they can easily be attached to the board, but are stable once attached and need a special tool to unclip them and remove.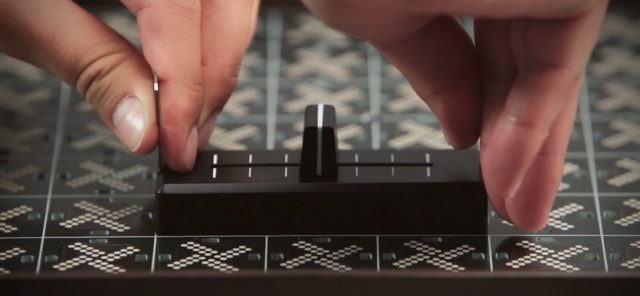 The Mine and Mine S cases are pretty simple-but-elegant. It's a rounded wood design that looks clean and polished. One open question: what do you do with spaces that don't have a module plugged into them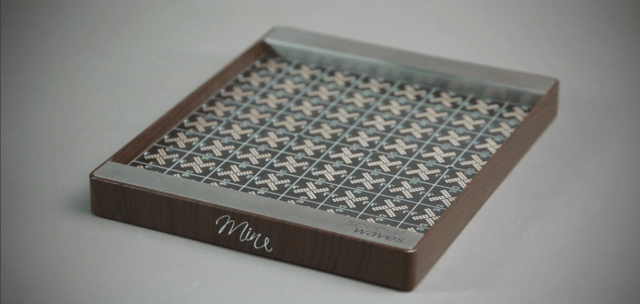 One particularly cool feature is on the software side – the software editor is able to automatically recognize what modules are plugged in where, including orientation. You can push settings back to the module as well – like encoder acceleration to a specific module.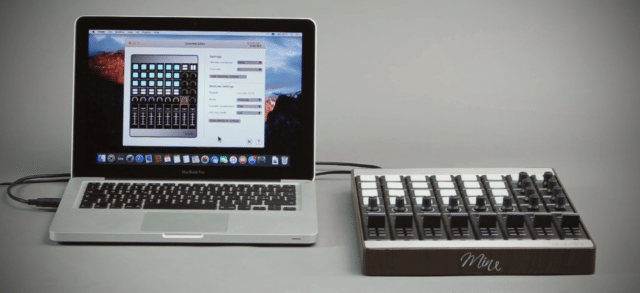 DIY Controller Design
A bit of an editorial here about modular controllers: many people have flirted with modular projects like this in the DJ and production space. In fact there have been half a dozen start ups offering similar ideas because it's a very attractive concept. The problem of course is that modular systems have a very high "effective price" per fader, knob, button. You end up with the right configuration of objects but at a price that ends up being un-attractive to most.
"Mine is the controller that adapt itself to the user, not the contrary!"
Modular gear is great – being able to swap in and out individual components of a rig to have a setup that reflects how you currently play live. Modular control systems like Mine also remove any intentional use design from the product and puts that on the end-user at a significant markup: so who is it good for?
In my opinion, "everyone who is a DJ or producer" isn't a fair answer here. Many users of DJ gear have good ideas about controllers to make (see the history of the Midi Fighter Twister, which was designed by a contest run by DJTT), but that doesn't mean they have the time or resources to actually build their own. The Twister and other boutique products offer intense customizability under the hood, but at a much lower cost. DIY controllers that are custom built to spec can be surprisingly affordable, but require a lot of time investment and are not as reliable.
What do you think? Are modular DJ systems like Mine a sleeping giant ready to take over the controller world? I'd love to hear your thoughts in the comments below.
Check out more similar modular projects featured on DJTT:
MAWSER mixer
Little Bits magnetic synth from Korg