Chances are high you may be looking at last minute gifts for your dj mates, or perhaps your girlfriend has no idea what to give you. Even better yet, I know we are ALL tired of lame stocking stuffers, so how about sending your mom some real gift ideas that won't just sit in the drawer.
Let's start off with the perfect suffers under $10 and then move into the more pricey stuff.
Headphone Adapters ($1.99)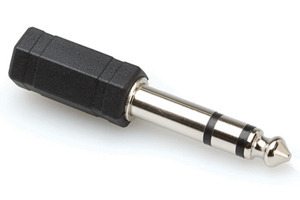 These things are the socks of digital djing, your mom should just be buying extra pairs every year without even asking questions. I like these versions better than the screw in kind because they work with in-ear monitors too! Available here
Arcade Buttons ($2.19/each)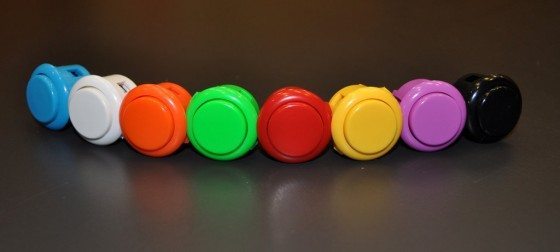 Officially way cooler than candy cane- and potentially way more fun! Available here
LAPTOP STICKERS ($6.99)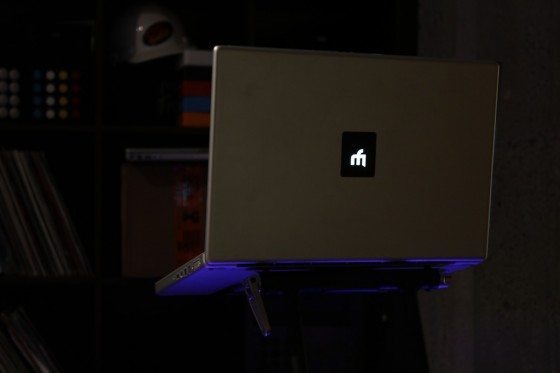 In addition to our popular "Play" sticker, we also now have a MF version that turns your apple logo into something a little more personal. Available only from our online dj boutique
VELCRO CABLE ORGANIZERS ($8.99)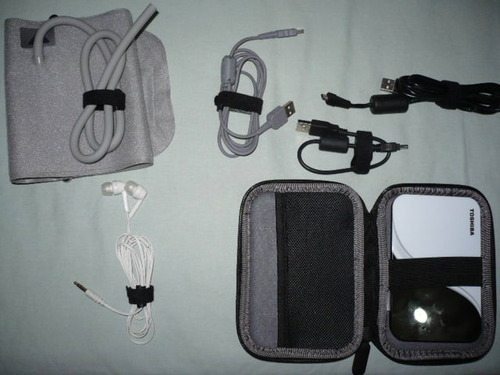 Organize those cables!  These are made to be used on a daily basis, they're thin, retain their grip over many uses and the best I've found. Available from Amazon
Vinyl Record Wall Frame ($9.95)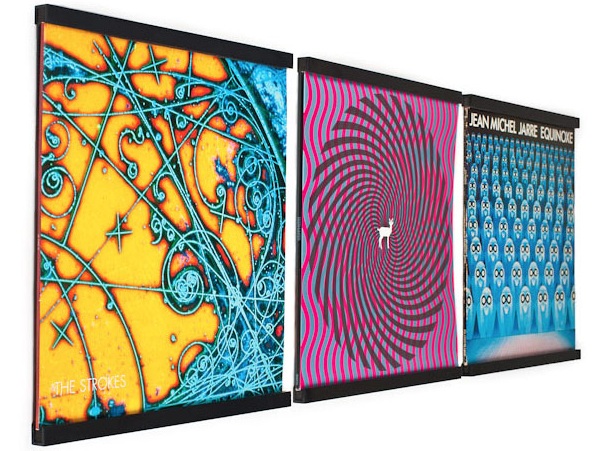 What better way to memorialize your favorite old records than to use them as decorations on your walls. These wall frames are simple, cheap, and easy to install. It's a win-win. Available here
Midi-Fighter Cases ($19)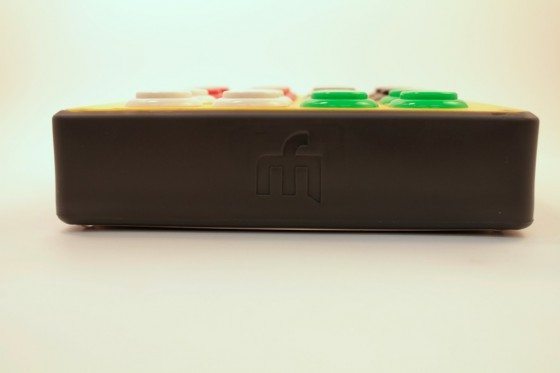 The web store is fully stocked with all colors of midi-fighters including a brand new aircraft gray. You can change out your colors and spice up the midi-fighter with a new case for only $19 or upgrade the top acrylic to our brand new Matte acrylic tops that come in 8 different colors. This new variation has a velvet texture and is completely finger print proof! Available only from our online dj boutique
High Quality USB Cables ($14.99)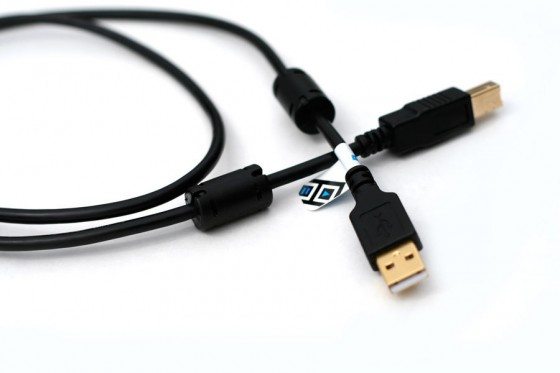 Our super popular USB cables, perfect for sound cards, never seem to get old. We constantly are getting feedback on improved sound card performance using these specially designed connectors and at $14.99 you can afford to have a few extras lying around. Available here
Itunes Gift Card ($15-$100)



It never hurts to have more music! Available here
TRAKTOR S4 TUTORIAL ($24.99)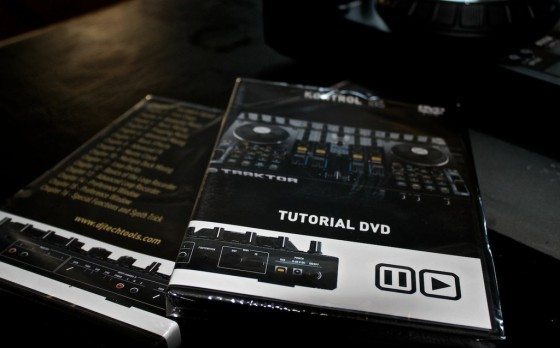 If you were actually lucky enough to get an S4 controller, which is hard because they are very sold out, then you might be wondering how to get the most out of it. Our Exclusive DVD tutorial covers all the essentials you want to know at a price that wont break the bank. Get it here
VCI-100 FIRMWARE UPDATE KIT ($24.99)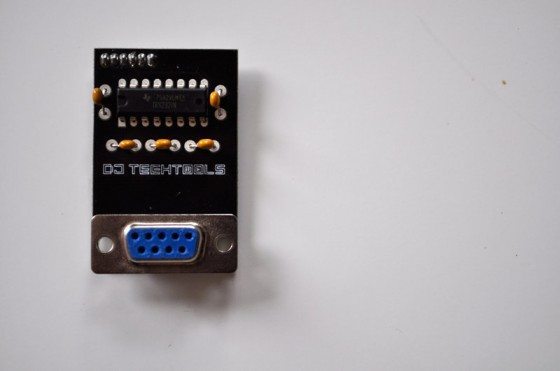 With the new 1.4 HD firmware available, you cant afford to have a VCI-100 with an outdated firmware version but to update your going to need the firmware update kit.  Get it here
MIDI Thermal ($30)
Available in the ISO50 shop
Glowing Emoticon (£29.95, British Pounds)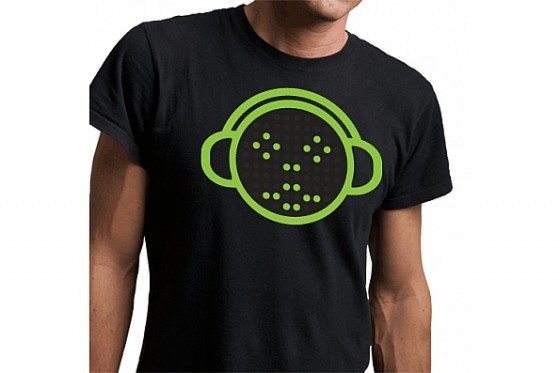 Available from HTFR (requires 4 batteries)
The 7-port USB2.0 Hub ($24.99)

Everyone with a laptop will eventually need a mains powered multi-TT USB hub. This one has survived a lot of abuse during Midifighter development in the office (shorting out pins, inserting and removing devices every few seconds for hours on end) and it still keeps every port running at full USB2.0 speed. Available at Amazon here
Decksaver Pro DJ Gear Covers ($60)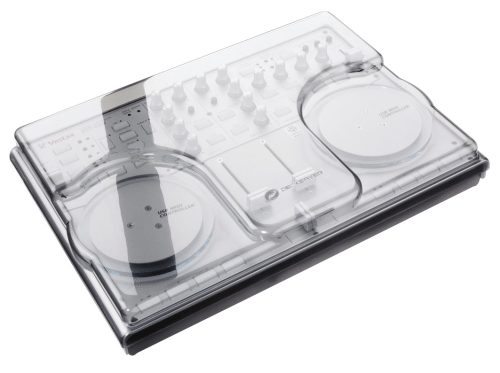 You may have found the hard way that even a soft bag can damage your sensitive faders. A cover from Deck Savers will ensure that VCI-100 never gets broken. Available here
Rock Band 3 Wireless Keyboard (~$80)
Wireless keytar with color coded keys and a touch strip- I want one! Wondering how to get this thing to control your Dj set-up. We covered that whole deal extensively a while back. Available on Amazon
Audio 2 Dj ($99)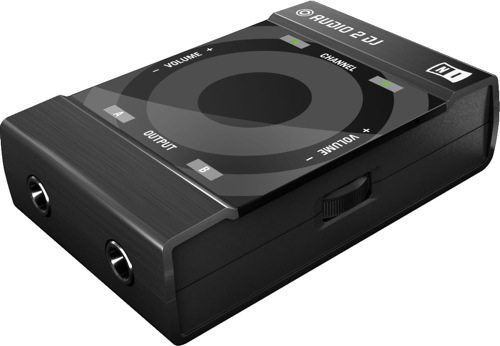 Small as a pack of cards, this is the perfect gift for a dj that does not have a sound card yet. Available in our boutique
Midi-Fighter ($125-$200)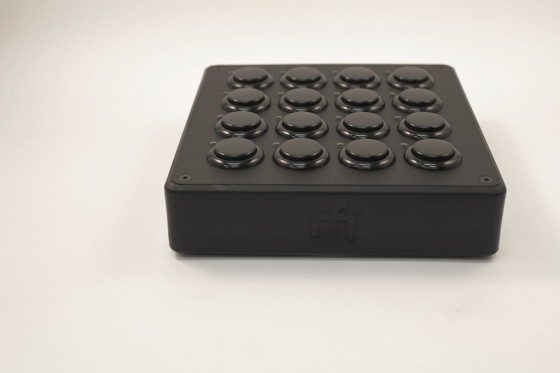 One of our local djs told me the other day that he is going to give his brother the best present ever, a fully customized midi-fighter that fits his brother's personal style. Wow- now I bet you wish your brother was that cool. Customize one here
AIAIAI: TMA-1 HEADPHONES ($199)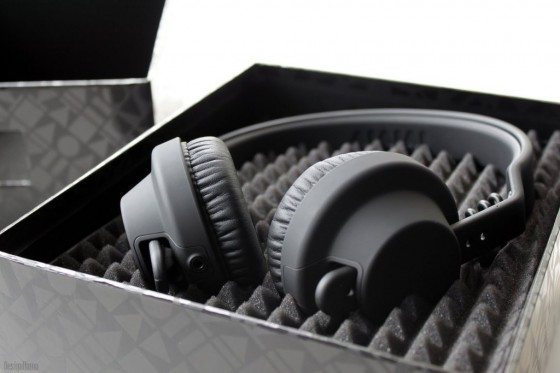 We have the new Rev2 version of these uber slick headphones that boast heavy bass and a super smooth finish! Available here
You still want more ???? Head over to our friend Peter Kirn's blog, Create Digital Music, where he has a totally bad ass list of great gift ideas for gear heads.