NAMM 2013: Samson's DJ/Producer Controllers, MD13 + MF8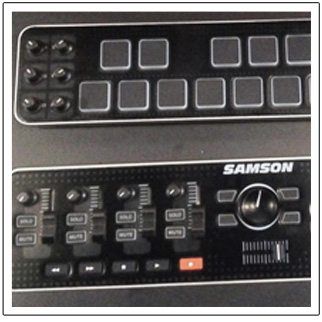 NAMM 2013 has been relatively quiet in comparison to previous years in terms of new products being announced and showcased, but it has given us a bit more time to wander off the beaten path to see what some of the pro audio companies were up to. It didn't disappoint – as it turns out that Samson Technologies is entering the MIDI controller game with two new controllers that we had a chance to see exclusive prototypes of.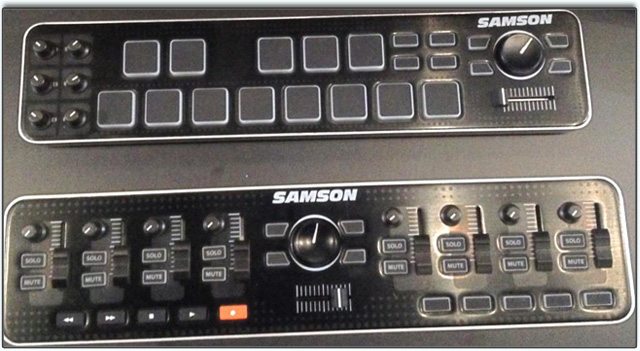 The MD13 (top) and MF8 (bottom) controllers are clearly made to compete with similar offerings from Korg and Akai. While we weren't able to play with anything close to a final unit in terms of the quality of the controls (the pads, knobs, and faders are all not final or functional), we'll see how they end up feeling and what price range they're in upon release.
We're excited to explore a bit more off the beaten path tomorrow at NAMM to see what other hidden secrets the show holds – for more NAMM 2013 coverage: