With DJ TechTools now at 10 years online, people often ask how things got started and what events led to the creation of this website. For all of our new readers who have not been here since 2007, we recorded the full history so everyone can enjoy it and understand why we began building this amazing DJ community online.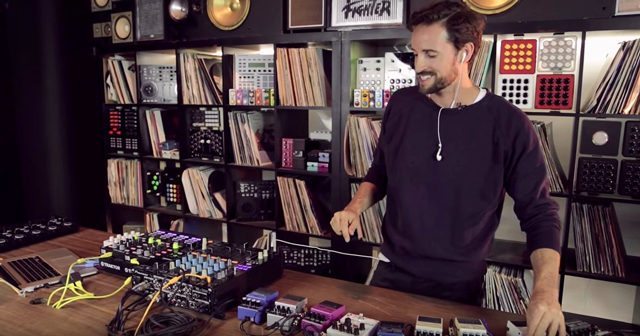 by Ean Golden (founder)
I started DJing in 1996 and with the very first mix decided it would be my life's work.  In 2001, I switched to digital technology and started djing exclusively with controllers and laptops, overcoming many early technical hurdles in the process.  As others began to also explore this new realm of creativity, I shared my experience and knowledge through videos, articles and online tutorials with 3 core ideals:
Knowledge will be shared. Everything we or others know about DJing should be available and free
Everyone is welcome. There should not be any divisions between DJs along technical or musical lines.
We will always be helpful and positive. The negative, cliquey vibes of past forums and DJ shops would not be continued
In 2008,  my early inventions landed me at NAMM – the sales mecca of DJ gear and technology. On the floor of that trade show, there was a big ugly gap between the passion of DJs like myself and the industry which served them. I saw a need for a company driven by passion for the art of DJing – not profits, distributors and retailers.
The mission gained traction quickly with the first videos and articles going viral and a steady stream of visitors realizing they too could become DJs thanks to this online community and readily available controllers. In 2009 we released our first original controller, a collaboration with Vestax called the VCI-100 Special Edition. The initial run sold out in under an hour, proved that we were truly onto something and established the template for DJ TechTools.
Invent original hardware that solves real needs for DJs in creative ways
Make the tools fun, playful and easy to use
Build everything on a foundation of online community, education and collaboration.
These principles have been imbued in all products we have designed, manufactured or invented including:
Today we continue our mission to Help, Inspire and Teach people how to get more out of music technology every day by publishing deep dive reviews, video tutorials and with amazing interviews with cutting edge artists.
How can you support DJ TechTools? Make your DJ purchases in our online store. All profits from those sales go directly into our editorial content and product design efforts including the YouTube channel which has published over 350 free video tutorials!
Here is a deeper dive into these products and the twists and turns over the last 10 years: