We've seen a few different rumblings around the web about a seriously overboard pricetag on the just-announced new Technics turntables that have made a splash at CES 2016. It has mostly been hearsay, but now we have pretty close-to-official confirmation that to buy either of the SL-1200 models, you'll need to spend four grand.
The Evidence From CES
So Technics hasn't made an official statement about the price yet, but we have talked to a few people who have reported that at the Technics showcase at CES 2016, representatives have estimated the MSRP to be $4,000 for the limited-edition SL-1200GAE. But on Facebook, we've seen a new post from Louis Overfiend of Bassdrive.com who detailed the specific differences of the new 1200s as reported to him from the lead engineer on the project. The most shocking part is that the engineer also noted that the MSRP on the non-limited edition would also be $4,000.
A Note About MAP versus MSRP
Let's take a moment here to clarify – MSRP (Manufacturer Suggested Retail Price) can and often is very different from street pricing/MAP (Minimum Advertised Price). Because turntables are a commodity product (anyone who is a dealer can sell them), most stores will sell them as low as they are allowed to stay competitive.
This is all to say that Technics might be reporting $4,000 as the MSRP, but they could actually end up selling for 15-20% less than that. An example: Pioneer DJ's PLX-1000 has an MSRP of $899, but actually sells for $697 in stores. Applying that same 17% MSRP markup to the Technics SL-1200G/GAE would mean that street price would be $3,320 – still absurd.
How Many Other Turntables Could You Buy For $4,000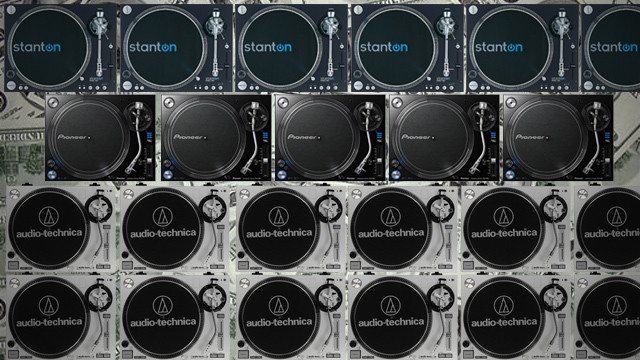 $4,000 is a lot of money. We decided to do some back-of-the-envelop estimations of what that money could get you if you went with a different brand of turntable:
Would you drop $8,000 on a new pair of Technics SL-1200G/GAE?