As an electronic music producer, you need to constantly be testing your nearly finished tracks in different sound environments. But unless you have regular DJ gigs at a nice club, how do you hear what your tracks sound like in an ideal situation, on a club sound system?  Berlin-based CDR is a club night that solves that exact problem – and contributor Dan Cole explores the unique event in today's article.
What Is CDR?
CDR is a club night where budding producers get to hear their tracks played by the DJ. Attendees submit a composition they have worked on, and then during the event, CDR founder Tony Nwachukwu plays these tracks on the club's sound system, mixing one into the other seamlessly, while behind the booth the name of the track and producer is projected onto the wall. Do not be mistaken – this is no talent contest. As Nwachukwu put it during the night, "it's a chance to hear your sound in a club environment so you can go home, edit those levels and tweak those frequencies."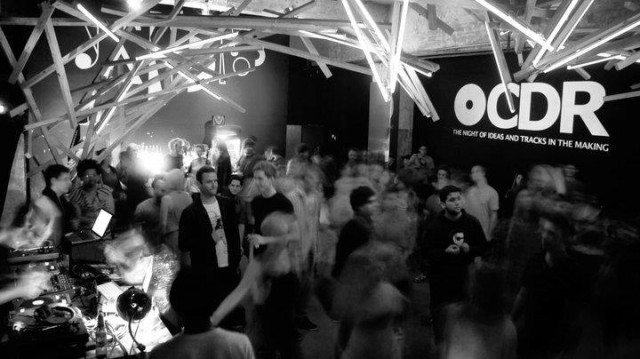 CDR (which stands for Create, Define, Release) began life in London in the early 2000s. Tony Nwachukwu started the night in London's Plastic People – once home to established nights such as FWD>> and You're a Melody – and has now spread its wings to encompass venues across the entire world. In past, CDR has featured tracks from SBTRKT, Bullion and Mr Beatnick.
The concept has always been straightforward; to provide an environment to develop and share new ideas in a professional club setting; an extremely enticing prospect for those who've never had the fortune to hear their music outside of the bedroom.
Create, Define, Release: Back In Berlin For 2016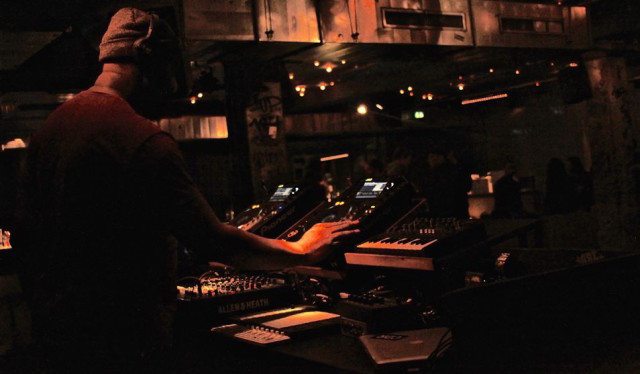 Last week at Berlin's Prince Charles, it was a night where the DJ's bag was crowdsourced through those in attendance. It was one of those very rare occasions where everyone in the room was attentive to each track that was being played. The crowd focused on every production, picking up on the strengths and weaknesses, and each looking to impart advice or support to those who were being highlighted.
Along with bedroom producers, there were also some big name acts trying out their productions, including Berghain and Panorama Bar mainstay, Ed Davenport, who co-runs the New York based techno imprint Countercharge Recordings alongside Function.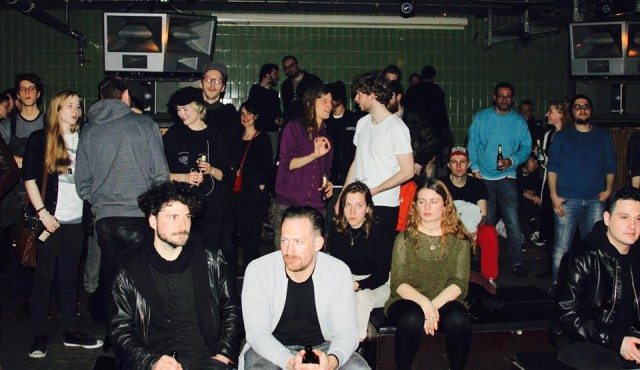 CDR has been hosting events in Berlin since 2012, and after an extended absence, this was the first event in which the team adopted their new format. Previous iterations doubled up as Q&A forums, which presented the likes of Alec Empire, Peaches, and Dixon, being interviewed about their experience and production nuances. The new 2016 re-jigged setup dropped these interview sessions and focused solely on those bringing their music to the club, while being preceded by LocalTalk duo Kyodai who performed live once the open-session had concluded.
From the outset the music on show was slower and percussive, with more hip-hop influences and varied rhythmical patters, before the onset of the more-familiar Berlin techno sound. Along the way there was the odd edit and remix with some cosmic Italo towards the end.
CDR From The Perspective Of A Producer
DJ TechTools caught up with one of the event's attendees, Oliver Cathcart, whose music caught our attention during the event. Two of Cathcart's tracks were played by the CDR crew; Crooked Waves & Oliver Si – "Beans on Toast" and Author – "My Only" (Oliver Si Remix). Check out more of his music available for download here.
"The initial reason for submitting tracks to CDR was to hear them loud on a decent system, with other critical listeners around. Once you've done with experimentation and learning, you want to get your music out in to the world, there is nothing more valuable than being involved with a local scene and being able to hear your tracks in a club setting [..]
It's a great time to check your bass levels, the dynamic range on your mix and how the detail is in the mid-range. One key detail I was listening for was whether my bass was loud enough."
Based between London and Berlin, Cathcart also went on to emphasize the importance of being in an environment surrounded by musicians who can help impart advice on networking, industry and composition.
Another artist that caught our attention was Cosmic Palms, with the nu-disco track 'Space Safari'. Played towards the end of the evening, 'Space Safari' offered a brief reprieve to the robust, club-orientated techno that preceded it, with it's soulfulness, and fondness for progressive disco. Will Rattray, the man behind Cosmic Palms, shared his thoughts on the CDR platform:
"When making music for large systems it's nice to have a testing ground that lets you hear your progress around other producers who are also testing the waters with new material. It helps peel away a little of the mystery involved in transferring a tune from the intimacy of a studio into the club environment."
Getting Involved In CDR / Watch It Happen

Want to experience what the CDR night is like? Watch a streaming recording above from Be-At.TV or check out some of the archived show on NTS Radio.
CDR has five more events scheduled in Berlin for 2016, offering further opportunities for producers at any stage in their career to venture on down and road-test their tracks. For more information on upcoming dates and how to get involved, check out their Facebook page here.
Photo credits all to the official CDR Berlin Facebook page.
Dan Cole is a writer based in Berlin, Germany, see more of his work here.