The budget-friendly Mixars brand that first debuted in January 2016 at NAMM has a new mixer: the MXR-2. It's a two-channel mixer "designed for club DJs", packs a built-in 4×4 soundcard, an onboard effects unit, and only costs $349. Keep reading for more details.
MXR-2 Two Channel Mixer
This new MXR-2 mixer is fairly simple – clearly aiming to steal the low-end market from a lack of competition (Reloop, Behringer, and a few other companies make two channel budget mixers).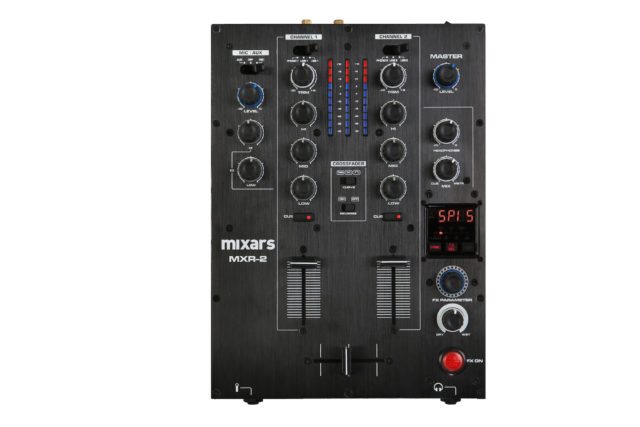 The feature set on the MXR-2 includes:
Two channels on the mixer section, with 3 band Kill-EQs (+12/-26dB)
8 built-in digital FX (flanger, pitch shifter, stutter, vocoder, filter, and more) all able to be sync'd with auto-BPM detection
USB sound card – 4in / 4out (we're pretty sure this will work for DVS, but it would need to get certified by the major software programs to work)
2 stereo RCAs in per channel (switchable between line and phono)
1 RCA AUX in
1/4″ balanced or RCA master out
RCA record out
Microphone TRS in with gain, 2-band EQ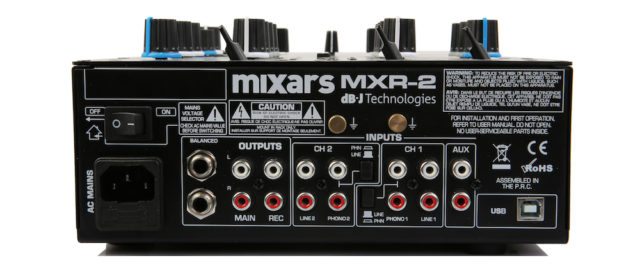 The next step up from the MXR-2 is the Mixars Duo – which is a Serato DJ certified mixer with 4 sets of hot cue pads on each side of the mixer. That mixer is priced at over $700 – so in comparison, the MXR-2 is much more affordable. But this mixer is more about being a solid starter mixer than a professional solution – and the initial spec sheet seems to indicate it should do that nicely.