A week from tomorrow marks the beginning of NAMM 2013 – one of the largest conventions in our industry that's consistently ripe with new hardware and software for DJs and producers alike. As we've done for the last few years, we'll be on the convention floor getting great videos, photos, and exclusive looks at new gear – so in preparation we're going to take a closer look at some of the products we know will be there and speculate on some of the announcements that could be waiting in the wings.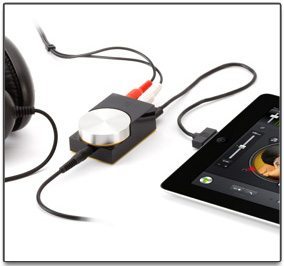 IOS EVERYWHERE
We're bracing ourselves for a convention floor filled with iOS devices inside of, around, and generally incorporated into every type of DJ use possible. Last year we saw Numark's iDJ Pro with an iPad as its brain and this year we expect the trend to be overwhelming. Just based on some of the coverage of the Consumer Electronic Show in Las Vegas last week where we saw the Ion "Scratch 2 Go" kit and a new Griffin iOS DJ soundcard (pictured at right), it's clear that hardware manufacturers more than ever see money to be made in making accessories to turn smart devices into DJ tools.
MASCHINE + TRAKTOR COMPATIBILITY?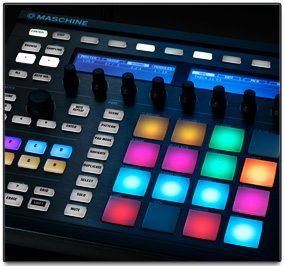 Native Instruments has been out of the trade show hustle for a number of years now, preferring to be their own newsmakers (last year's NAMM show happily coincided with their Traktor 2.5 and Kontrol F1 announcements). If there's just one NAMM-timed news item from NI this year, we would not be surprised if it was some much-anticipated cross-compatibility between Maschine and Traktor.
To be clear – NI has never promised this, but it seems to be a match made in heaven – especially with the Maschine MKII hardware (pictured at right) having enough colored pads to make any avid Remix Deck user very happy. With tons of users on our forums and in the comments on the DJ Shiftee Z2/MaschineMKII video asking for more interaction between these two products, you've got to believe that Native Instruments is listening.
SERATO INTRO + DJ + SSL MERGE?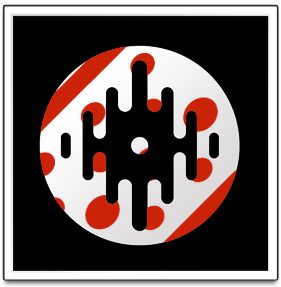 The last few years has seen Serato split their software into three different-but-similar iterations, each with their own features and limitations. While there's no doubt that Serato will continue to keep their their software exclusively tied to supported hardware, it's starting to feel like Serato DJ has an aesthetic jump on Serato Scratch Live, in addition to some nicer effects.
Why not combine the software, giving Serato DJ users the ability to easily transition into DVS use (albeit with the right hardware), and giving Scratch Live users the ability to easily use a controller for their decks?
SUB PHATTY: A NEW MOOG SYNTH
This one's for the analog production readers out there: Moog's brand new synth is debuting at NAMM 2013 and it's set to be one of the more interesting synths to come out of the Asheville, NC-based company after the success of last year's Moog Minitaur. Check out this great video of the synth's designer, Herb Deutsch, playing around with a prototype of the Sub Phatty:

BEHRINGER'S CMD LINE FINALLY MOVING FORWARD?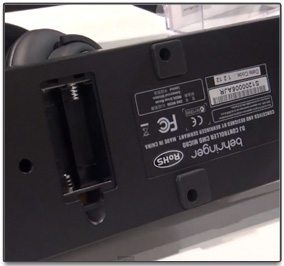 Like many of the larger manufacturers, Behringer makes a double appearance at both the Consumer Electronics Show (last week in Vegas) and NAMM – and guess what product line made an appearance at CES? The budget range CMD series was there, but was only represented by two of the units, the CMD Studio4A and the CMD Micro. While the CMD Studio 4A looks largely unchanged since a year ago, the Micro is now sporting an optional battery bay so that it can be used as a controller for iOS devices – see screencap at right from this CES video.
It's been confirmed in the DJTT forums that the CMD Series will be back at NAMM 2013 (featuring some of our own users doing demo performances on the equipment) – so we suspect there will be some additional changes to the kit (like the above battery bay) and perhaps finally a launch date.
PIONEER DDJ-TX?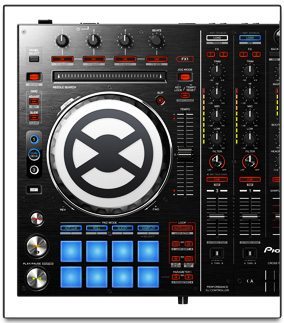 VaThe DDJ-SX was industry giant Pioneer crafting a highly polished high-end controller, which despite its size, has Serato DJ users trying to get their hands on the limited supply of units that seem to be trickling to retail stores. Considering their previous similar controller line (the DDJ-T1 and DDJ-S1), odds are pretty high there was at least some level of discussion about making a DDJ-TX unit in the Pioneer DJ engineering department. As to if it ever got past the drawing board and made it through the many hoops to actually get a product in stores? That's up in the air.
Additionally, don't count Native Instruments out either as potentially upgrading their controller line to directly compete with the Serato DJ/DDJ-SX combo. With the Kontrol S4 and S2 rapidly approaching their third birthdays, would it be that much of a surprise to see NI update the line to offer a product that more explicitly incorporates their latest Traktor features into the workflow (Remix Decks, MarcoFX, Flux Mode)?
Read more: our review of the DDJ-SX.
SOFTWARE LAUNCHES WE'D LIKE TO SEE
There are always a few developments in the DJ sphere which we just haven't seen any movement on recently that would be awesome to see at the NAMM Show. While we know that we'll be seeing Ableton 9 and the Push controller in full effect, here's the three less-talked about pieces of software that would make our day if they end up launching next week:
ONE TO MAKE YOU CRINGE
No convention is complete without a few products on the floor that are guaranteed to make us all scratch our heads in confusion. NAMM is never an exception to this rule – and while we won't spend too much time at the convention itself worrying about these, it's always pretty amusing to see the products that make it this far! Here's a video of one of my favorites that cropped up at CES, the EZ DJ PRO hardware (skip forward to ~0:48 to bypass the small-talk):
Anything else that should make our NAMM 2013 rumor list? Let us know in the comments below!
Editorial disclaimer: everything in this article is based on public knowledge, gear-lust enthusiasm, general deductions about the DJ industry.