We've all seen the SubPac, a backpack-sized subwoofer that vibrates the low-end of music into your body – but what if someone told you that you could have a similar experience just by strapping on a wristwatch-sized device to your arm? The Basslet purports to do exactly that – and has gone live on Kickstarter today. Read more about it inside.
Update (2/8/16): The Basslet is now available for regular, non-Kickstarter purchase – for $199. Details here on their store. 
Basslet: Watch-Sized Subwoofer?
Bass is meant to be felt, which is a big part of why subwoofers are often so large in clubs – they're vibrating huge amounts of air. With other bass-based wearables, the size is still important – the Subpacs are large and directly connected to your back, vibrating your entire upper body.
With the Basslet, Berlin-based Lofelt has decided to focus on a single point of contact for transferring bass into your body. Like the Subpacs, it's completely silent to the outside world, and vibrates on your wrist while still distinguishing between different low-end frequencies. The Basslet is designed to give you full bass response across a wide range of frequencies – 10-250 Hz. Over half of the unit is dedicated to the motor itself, and the rest of the space is for a battery that boasts 6+ hours of play time at maximum volume.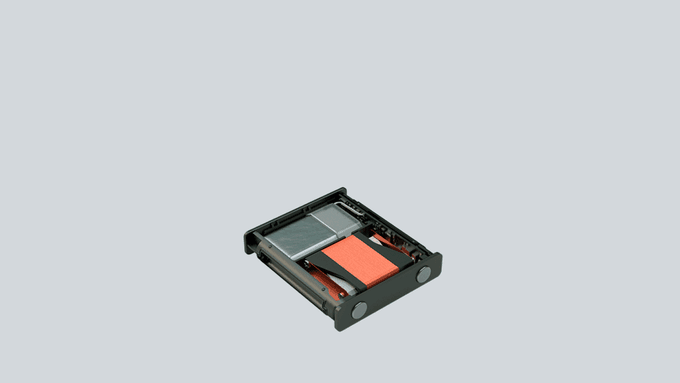 Of course, it's nearly impossible to tell how "worth it" the Basslet is without us trying it for ourselves – so for now, we'll have to take the words (below) of the people who have tested the prototype units:
I'm obsessed by bass. When I tried the Basslet my first thought was "hello?!" – feeling that connection through something so small is really
exciting! – DBrigde, Exit Records
It's just so intense. You wouldn't think the Basslet would be able to match the same pace and intensity of your music. But it does. – Stefan
Zilch, Spotify
It was just fun. I didn't want to take it off. – Mad Zach, Saturate Records
Will Basslet Be A Success?
The team behind Basslet is impressive – with the two founders having come from Native Instruments and Ableton – and based on the information shared on the Kickstarter, they've been working towards this launch since late 2013. They've already lined up manufacturing, and we suspect it won't be an issue for this group to deliver the product.
It looks like Basslet will well surpass its Kickstarter goal of $56,785 in just a single day, so the Basslet is going to production. If you want to lock in a preorder, grab one here.
Do you think the Basslet will be impressive, or does it still have some convincing to do? Let us know in the comments below.